Many people purchase tickets for events through Ticketmaster. This online platform has made it simple for users to book tickets for their chosen events without sauntering the streets. Users occasionally experience problems when attempting to book tickets on this platform. Even if they choose not to acquire it, they can still view it on their screen. This guide will explain some common and uncommon Ticketmaster error codes and their definitions. Naturally, this guide will also explain how to fix them, so your screen is error-free.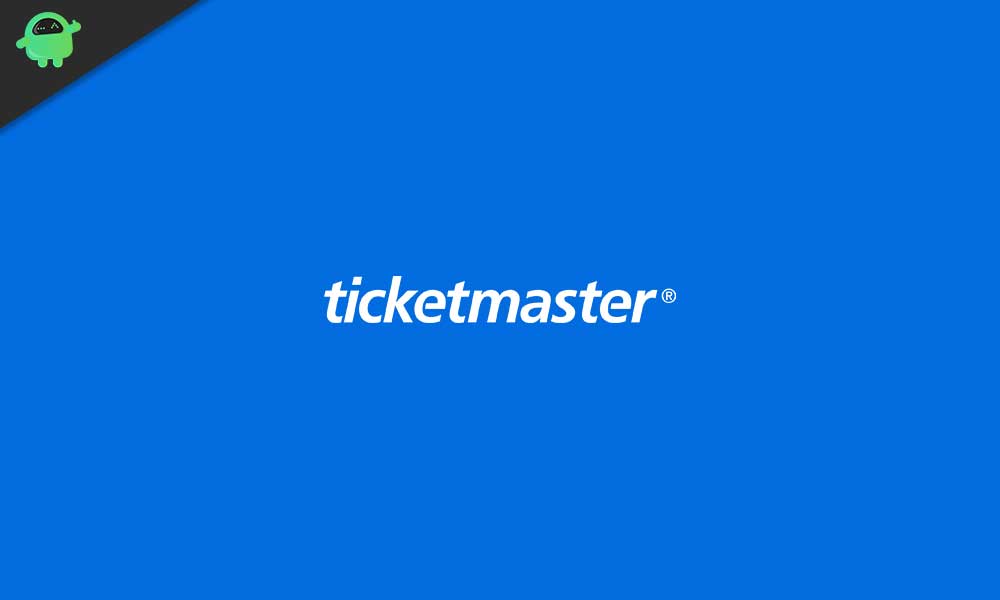 Error Codes u534, u504, u219, or u201
When users attempt to purchase tickets on TicketMaster, error codes u534, u504, u219, or u201 are typically indicators that the process is failing. Users may encounter any of these error codes when attempting to add a ticket to their shopping cart or finish the payment for the additional items.
Solutions to the Ticket Master Error Codes
There are a number of solutions to these error codes. The most effective ones are listed below:
Check Ticketmaster's server status
Your browser's cache and cookies should be cleared
Log out and re-login

Don't

sign

in

to

Ticketmaster

on

multiple

devices

If

you're

having

trouble

making

the

payment,

check

the

payment

details

Update

the

firmware

of

your

device

and

Ticketmaster

to

the

most

recent

version

Reinstall TicketMaster
Error code u533 on Ticketmaster
The Ticketmaster Error Code u533 appears when users attempt to book or purchase tickets on the site, according to Ticketmaster's official support. Sign out of the application, delete the cache, cookies, and browsing history from your current web browser, then sign back in to fix this error code.
Ticketmaster Error Code 0009
The Ticketmaster error code 0009, according to the official help page, typically appears when you log in using numerous devices and browsers. Use only one device or browser to log in and purchase the ticket of your choice. Log out of all other devices and browsers. To resolve this error code, you can also clear the cache and cookies.
If you use a public internet connection, such as a hotspot or wi-fi, disconnect your device from it and access Ticketmaster using your mobile data or the previous wi-fi connection.
Avoid copying and pasting shared links when sharing them with friends from one device to another.
Error Code 0003 on Ticketmaster
Another error code that users who try to purchase tickets on Ticketmaster may encounter is 0003. Receiving this error indicates difficulty in the ticket purchase process. This error code may be caused by corrupted cache and cookie files, VPN software, or a slow internet connection.
Do This to Fix the Error
Assess your broadband network
Get rid of any VPN software
Delete all cookies and cache potentially corrupted data from your browser
Use your mobile data or Wi-Fi instead of the public internet
As stated on the official page, only one device should be used to sign in to Ticketmaster.
Ticketmaster Error Code 418
The Ticketmaster Error Code 418 typically affects iOS or iPhone users. Users encounter this error and the app won't launch when they attempt to open it on their iPhone device.
Solutions for iOS are:
Shut down and relaunch the application
Restart your device
Check for updates on your device and install them
Delete Ticketmaster and re-install it
Error 0011 on Ticketmaster
When the cache or cookies data becomes corrupt, the purchase error code 0011 for Ticketmaster may appear. This error may occasionally be brought on by conflicts caused by your browser's extensions or VPN software. The cause of this error may also be related to issues on the server.
You can do the following things to fix the error code:
Try using an incognito window to see if it makes a difference.
Delete the cache and cookies from your browser.
Turn off the VPN
Try clearing the cache after logging out of Ticketmaster.
Steps to take:
Step 1: Go to https://www.ticketmaster.com/ and click on the lock icon in the top left corner
Step 2: Click on Cookies and Select remove
Step 3: Restart your browser now to see if this resolved your issue or if you are still experiencing error code 0011.
Ticketmaster Error Code 0007
According to Ticketmaster error code 0007, the transaction is taking too long to complete. This error may appear when users attempt to book tickets but find that it is taking much longer than usual.
Solutions to Fix This Error:
You can either use a private window or Incognito window, or you can change the browser on which you're receiving the error code.
Try switching to your mobile browser
Delete browser data, data and cache files
The last step is to restart your device and check if the error code is exists
Error Code 0001 on Ticketmaster
When users attempt to purchase tickets on Ticketmaster for their chosen concerts or events, they might run into the error code 0001. Tell us what this error code means and how you plan to fix it.
What Does This Error Mean?
Uneven seating assignments are indicated by the Ticketmaster error code 0001. Simply put, this error message appears when a user attempts to reserve more tickets than are available at that particular location. Additionally, if you try to purchase tickets for an event that is sold out at the time, you will encounter this error.
How to Fix This Error?
Booking tickets in a location with more available spaces is the primary fix for this error. Additionally, you can check Ticketmaster's server status, clear the browser's cache, use incognito mode, and lastly switch to another ticket-providing platform if you are getting the error even though you have already chosen the area with free space.
Ticketmaster Error Code 5005
The Ticketmaster error code 5005 typically denotes a problem with the payment information or settings. Users encounter this error when they attempt to pay for the tickets they have chosen.
Fix of the Error:
Try switching your card and see if it works. Changing the payment card might help with this error. If you have logged in to multiple devices, you can also log out and re-login on one device to see if that helps.
Error Code u521 on Ticketmaster
Temporary errors like error code u521 can appear when buying tickets and prevent the user from making the booking. This typically happens when there is a server issue. On occasion, your device's ad blocker and corrupted cache files may also be to blame for this issue.
Ticketmaster Error Code U103
Ticketmaster Users who pay for their chosen tickets might experience the U103 error. This error code is related to a problem with your payment preferences or the account you are using to buy tickets.
You might not encounter this error after you create an account with a different email id. Try this trick to check if it works.
The payment failed, as indicated by the Ticketmaster error code U215, and this could have happened for a number of reasons, including your payment method, a connectivity issue, or a server issue. Additionally, if all of the event's tickets have already been sold, this error might still occur.
If you encounter this error while trying to pay for tickets on Ticketmaster, there are a few simple things you can do to fix it.
Verify your payment information.
Verify your internet connection.
Check to see if all available tickets have been purchased.
Make a new account using a different email address.
Turn off VPN.
erase the cache.
Reinstall after uninstalling.
Get in touch with customer support
Error Code 102 on Ticketmaster
Users of Ticketmaster are very unfamiliar with the error code U102. However, you can clear the cache, check your internet connection, check the status of TicketMaster's servers, check your payment method and related information, create a new account, turn off VPN, and reinstall TicketMaster to resolve this error.
If none of these work, try contacting support.
Conclusion
This concludes all the errors that users encounter on Ticketmaster. Let us know in the comments if the fixes work.