With the smart Amazon Echo, you can stream music from Spotify. I mean it's an entirely hands-free enjoyment. One voice command is all you need to play your favorite track from Spotify. Earlier the feature of listening Spotify music on Echo devices was only allowed to the premium members of the music streaming app. Yes, the ones who have a paid account could only enjoy the music. But this year, users without a premium subscription were also allowed to stream the music for free. However, some users often complain that Amazon Echo is not playing music from Spotify.
Also Read: Fix: Spotify Can't Play This Right Now Error
In this guide, I will try to solve this problem. I have mentioned some troubleshooting methods that you should carry out if you're not able to play songs from Spotify. I'm sure this guide will help you out. So, let's dive into the guide and fix the issue.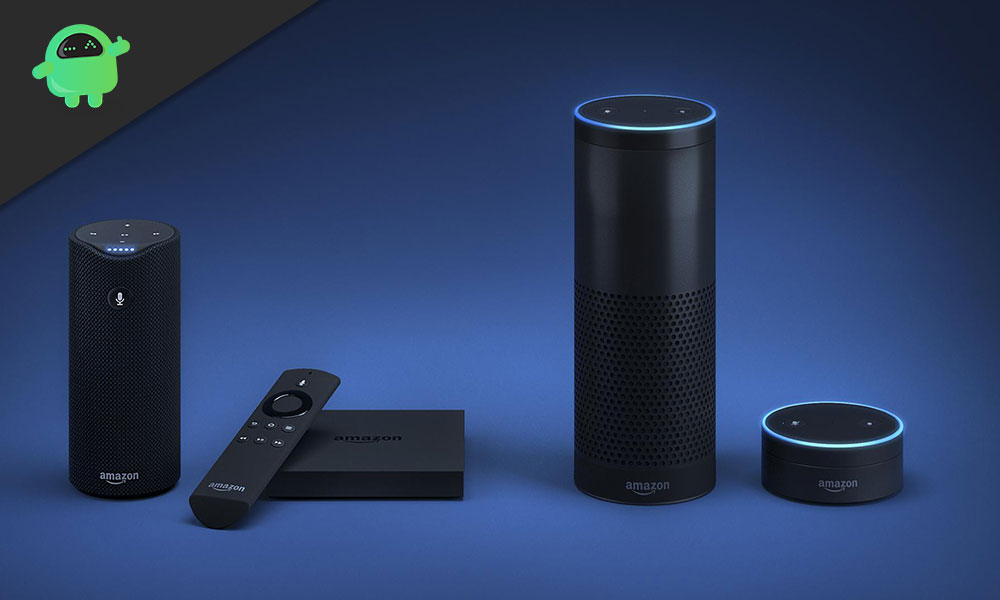 Amazon Echo Not Playing Music From Spotify: How to Fix
First, you need to check whether in your country streaming Spotify through Amazon Echo is supported or not..?
Spotify Streaming Supported or Not
In most countries, you need to have a premium account to stream Spotify music on Amazon Echo. So, the best solution is to get a premium subscription. If you are from India, then Spotify is pretty cheap as compared to other regions if we look at the annual subscription of the app.
Here is a list of the countries that support the free streaming of Spotify on Echo devices.
Australia,
Austria,
Brazil,
Canada,
France,
Germany,
India,
Ireland,
Italy,
Japan,
Mexico,
New Zealand,
Spain,
UK
US
Simple Troubleshoot
First, you need to check whether the volume of your smart speaker is set properly or not. So, press the volume up button to check the sonic level. Otherwise, from the Alexa app, you can check in the Now Playing section and see what volume the song is set at. Increase it if it's at an inaudible level.
Reboot Amazon Echo and Connect Devices
If you have an Echo device running on in assistance with a smartphone, then you need to reboot them both. This is a very simple fix that may solve the issue in no time. Restart your phone just the regular way you do. Coming to the Echo devices, unplug them and leave for a minute. Then plug them once again. Launch the app from your smartphone and connect to the smart speakers. Then try to stream music from Spotify. If it was any simple issue, then the problem must have been fixed by now.
You need to Update Your Apps
Sometimes, when you do not install new updates then maybe buggy builds of the app can cause various glitches. Hence, your Amazon Echo device may not be able to play the music from Spotify. So, depending upon whether you use Android OS or iOS, go to Play Store/App Store and look for fresh updates for both Spotify and Alexa. Install the updates and then try playing music. It should play now without any issue.
Give the Voice Commands properly
You need to mention the album name, artist name, or the playlist name with clarity while giving a voice instruction to Alexa. Otherwise, the virtual assistant will not understand anything and either provide you with the wrong results or no result at all.
Try to set your playlists with a unique name so that the assistant can recognize it easily and play that for you.
Try to Clear Cache of the Apps Involved
This method is another effective troubleshoot mechanism that clears out the temporary files and other unnecessary things cluttering the memory and causing the bugs and functional issues to happen. You can clear the cache of Spotify and the Alexa app. The process is entirely the same for both the apps. The cache clearing mechanism is only available on Android OS. On iOS, you cannot use this.
Launch Settings App
Go to Apps & Notifications > See All Apps
List of all installed apps will show up
Scroll down to Spotify. Tap on it to open it.
Then tap Storage & Cache.

Next, tap on Clear Cache
Close the app [Once done with Spotify, use the same steps to clear the cache of Alexa app]
Restart the device.
Now, you should be easily able to play music on Amazon Echo from Spotify without any issue.
Disconnect and Reconnect to your Bluetooth Device
There is another simple troubleshoot method you can try out if nothing else is working. Try to disconnect /forget your Bluetooth device and then reconnect it. The process is quite simple.
Open Spotify app > go to Settings by hitting the gear button on the home screen
Scroll down and select Connect to a device
The app will search for the available Amazon Echo device.
Tap on the three-dot icon next to the speaker > select Forget this Device
Your device will now become disconnected
Again follow the same steps as above to reconnect your device.
Open Spotify > go to Settings
Scroll down > select Connect to a device

The app will search for the available Amazon Echo device.
Tap on the three-dot icon next to the speaker > select Connect to this Device
Your device will now get connected
Set Spotify as the Default Music Library
For this, you need to first link up your Spotify account with Amazon Echo. Then you have to set it as the default music provider for your smart speaker.
Launch Alexa app > tap hamburger button > go to Settings
Under Music > tap on Default Services
Inside Default Music Library tab select Spotify
Disable Shuffle Option on Spotify
If you have the Shuffle music option enabled on Spotify, then your Amazon Echo may not play music from it. So, better disable it.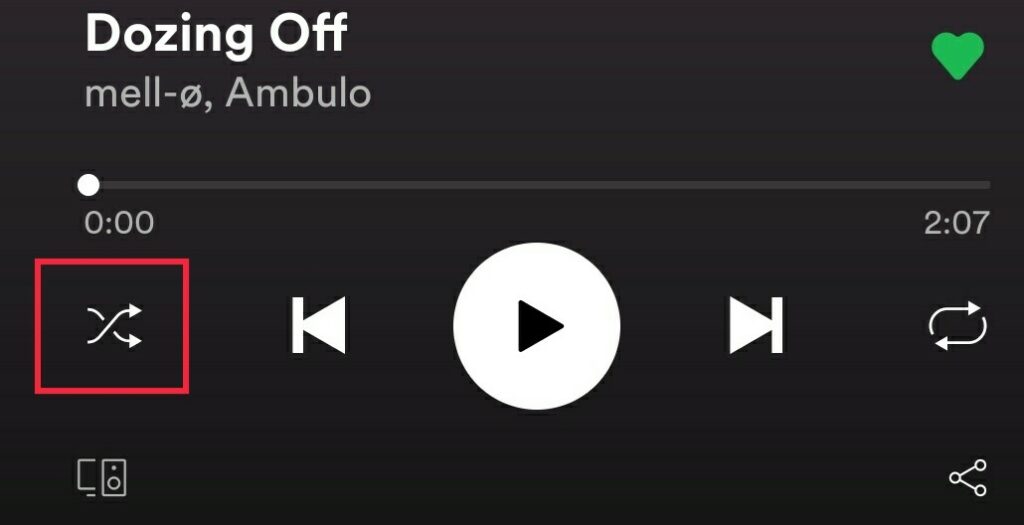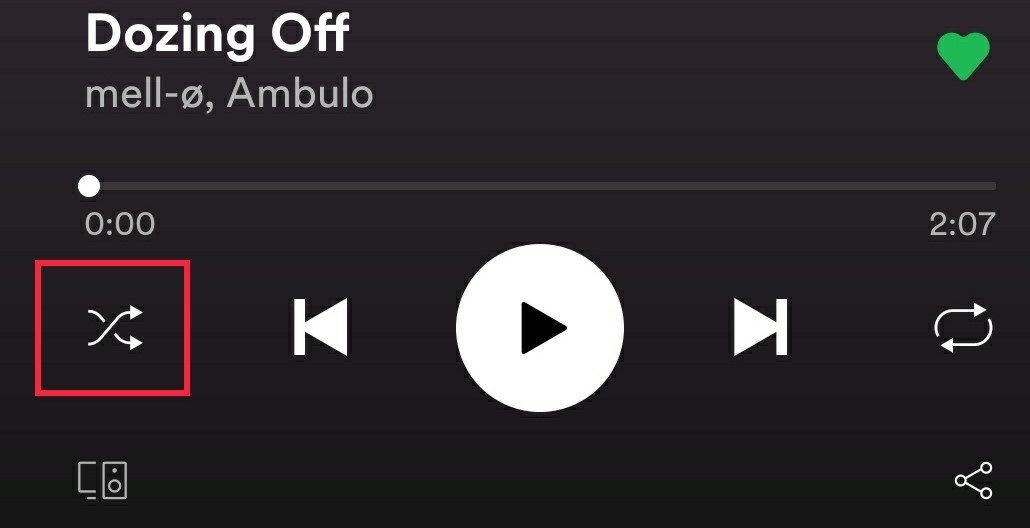 On the player where you track the song progress, on the left side, there is a button [check the screenshot above]. If it's enabled then that icon is highlighted in green. When disabled the icon is displayed in white color.
Uninstall the Apps and Reinstall if Amazon Echo Not Playing Music from it
One of the last resorts that you can follow if everything else did not do anything to fix your issue, is to uninstall both Alexa and Spotify. Then re-install it once again from Play Store or App Store depending upon whichever platform you are using. That should necessarily solve all the issues.
Guide | Google Home Music Alarm Not Working: How to Fix
So, that's it, guys. Try these troubleshooting methods if your smart Amazon Echo is not playing music from Spotify. I hope that your issue gets solved and you can enjoy music seamlessly.
Read Next,