Though Google always tries its best to stabilize the Android OS it releases, bugs and technical snags do keep happening. Lately, there have been mass reports of Android 10 becoming unresponsive on various devices. When you are using certain apps they will freeze and the whole interface will become standstill. Not only Android 10, users who have devices running Android 9.0 Pie and Android 11 Beta have also faced this issue.
You have to wait for some time until the device returns back to its normalcy. This can be annoying if you are busy in some important work with your smartphone. It can be an intense gaming session, drafting a mail or sending an urgent message. There are high chances that the work in progress may be lost due to app freezing and Android 10 UI getting unresponsive. Usually, apps such as Amazon, YouTube, Google Play Store have been reported getting unresponsive.
Normally, when an average user comes across such an issue, he immediately reboots his device if the unresponsiveness persists. So, the work he is doing can get lost. Initially, the reports were from users with Pixel smartphones. However, other phones such as the ones from OnePlus and Xiaomi have also come across the unresponsive OS.
Redditors have also put up about this Android 10 unresponsive issue on various technical subreddits.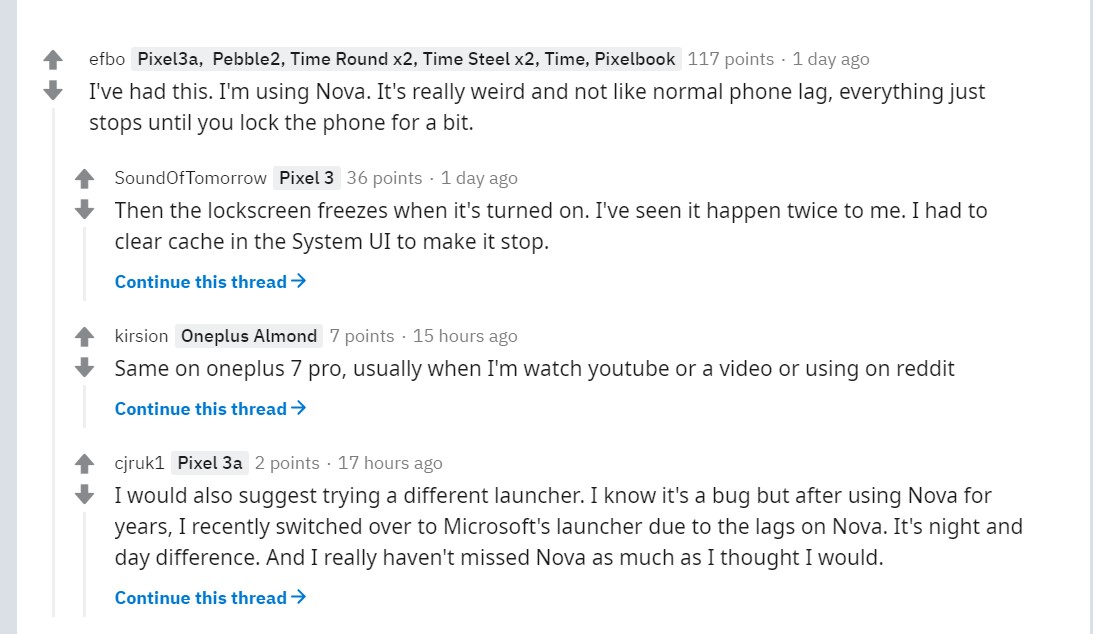 The problem is not limiting itself to devices running on the stock operating systems. Users who are running their devices on custom ROMs and third-party launchers have also faced the snag.
Personally, I have come across the issue while using the YouTube app on my OnePlus 6T. Out of the blues, the video will freeze. I cannot scroll around nor I can go back. However, I can lock the device. Then I unlock and upon rebooting the device it is now back to its normal functioning. For some, clearing up the corresponding unresponsive app's cache did the trick in sorting the issue.
As of now, no proper cause for the Android 10 unresponsive issue has been detected. Are you facing this same issue.? How often it is happening.? What is your approach to temporarily fix up the problem.? Do share your insights about this in the comments section.