Would you like to know how to see deleted text messages on Android? If you don't receive push notifications for incoming texts, be sure to read this post. In addition to offering a great user interface, seamless multitasking, and excellent security features, Android 14 is a great operating system that will make you feel at home in no time. Smartphone notifications keep users informed about their apps and alert them to important events. But, in case you are facing the Android 14 Not Sending or Receiving Text Messages issue, then don't worry! We will help you resolve this problem. So, let's get started with the guide.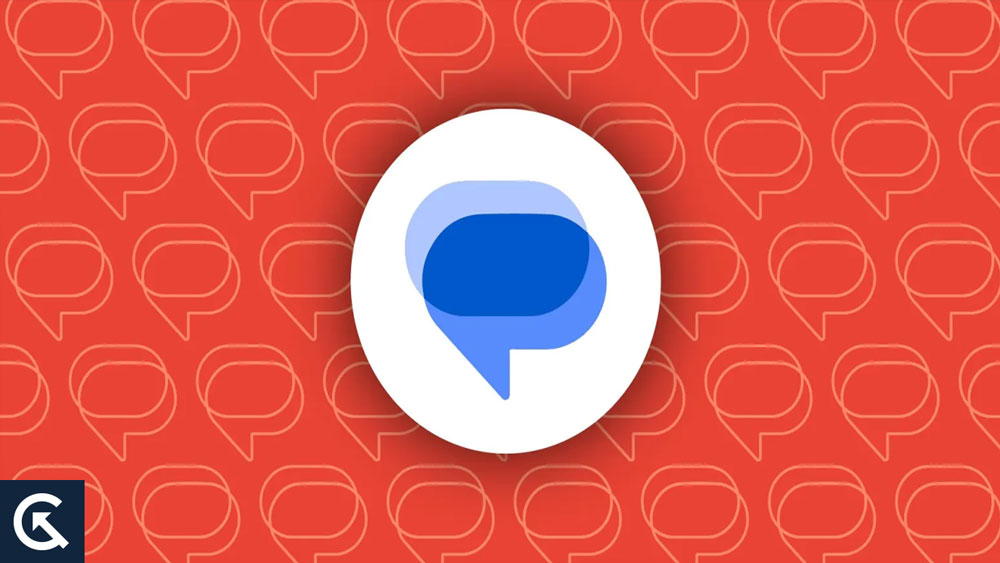 Fix: Android 14 Not Sending or Receiving Text Messages
Here are a few fixes that will help you resolve the Android 14 Not Sending or Receiving Text Messages issue:
Fix 1: Restart Your Device
If you are experiencing any issues with your phone, you must first know that sometimes, simply restarting the device can fix them. To access the pop-up menu, simply hold the power button until it appears. You can now restart your device by clicking on "Restart."
Fix 2: Check Network Connection
It is very common to encounter problems with data and network connectivity that prevent notifications from being sent, especially when using mobile data. To update information in the notification panel, users must have strong network connectivity. This can easily be configured in the settings.
Open the Android device's settings.
Select Network or connections settings.
To test whether you receive notifications, you can switch from WiFi to mobile data.
In case the issue persists, try the troubleshooting methods below.
Fix 3: Turn off Power Saving Mode
To make sure their Android devices don't run out of battery, everyone wants an extra battery backup. It is beneficial here, however, to use power-saving features since it simplifies the user interface and limits the functionality of the device. Furthermore, they prevent important notifications from appearing on the screen.
Go to your Android 14 device's settings.
Click on the battery at the bottom of the page.
Ensure that no power-saving mode is enabled and no applications are optimized for power usage.
Fix 4: Check the Notification Settings
If you adjust the device's notification settings, you can regain control over text notifications. There may be a configuration issue, or the notifications are not set up to show up for specific apps in the settings.
Go to the settings of your Android device.
Tap on "Notifications & status bar." Scroll down until you see it.
Select apps and search for Messages in the list of applications.
Turn on notifications for the default messaging app.
Fix 5: Check Volume Level
If you do not hear anything but do see notifications in the drop-down panel, chances are the volume is too low, or your phone is on silent mode. You can adjust your notification sound by pressing either the volume key or clicking on the three-dot menu.
By pressing any volume key, you can increase or decrease the volume.
Hit the three-dot menu or click on more.
Make the notification sound louder.
Fix 6: Update or Reinstall Your Messages App
Text apps that are outdated or corrupted should not be relied upon. Ideally, you should update the text application from Google Play to fix the notification issue. If that doesn't work, you can also delete the app and reinstall it from scratch.
Update: You need to update the Text messaging app the first time you use it. Go to the Play Store and click on Updates. Tap Update if the application needs to be updated.
Reinstall: In case updating doesn't work, try reinstalling the Text messaging app. You can do this by deleting your default messaging app and reinstalling it from the Google Play Store.
Either way, you'll be receiving those notifications again soon after you do this.
Fix 7: Check the Messages App Blocklist
In a situation where your Android device has recently been updated to the latest version, yet you are still failing to receive certain Messages notifications. It is possible that you have accidentally added your contacts to Blocklist in that case. In order to determine if this is the case,
Tap the three-dot menu in the Messaging app.
To view Spam & Blocked, scroll down.
On your blocklist, you will find a message that says, "Notifications have been blocked for this user."
Once you have unblocked the users, you will begin to see notifications from them again.
Fix 7: Clear Messages App Cache and Data
To resolve this issue, it is recommended to clear the default text message app cache if the problem persists, since excessive data stored in the cache memory may block the notification from working.
On your Android device, open the Settings app.
Go to Apps & Notifications and click on it.
Select Text messaging. In the options, there are options for "Clear Data" and "Clear App Cache."
Click on Clear cache. Please be aware that deleting all application data, including files and settings, is permanent once you click on clear data.
Fix 8: Reset App Preferences
It is also possible to get text notifications back by resetting app preferences. There will be no loss of application data.
Go to Settings and select Apps & Notifications. Click on See all applications.
On the App info screen, click Reset app preferences in the top-right corner. Confirm the action.
Fix 9: Check Software Conflict
In many cases, users fail to realize that they have disabled the automatic software update, resulting in text notifications not working properly. In order to fix bugs, improve the device, and add new features, it is important to keep up with the latest software updates.
Open the Android settings app.
In the "Software Update" section, there is an option to update your software.
It is important to charge your device, ensure that it is connected to a strong data connection, and ensure that it has enough storage to download the latest updates.
Fix 10: Enable Background App Refresh for Messages App
It is now possible to refresh apps on Android devices with the latest software. If this option is off in your settings, you must turn it on to receive text notifications.
Go to Settings, then to Connections, and then to Data usage.
In the Mobile section, select Mobile data usage.
Select Text messages from the list.
Make sure "Allow background data usage" is enabled.
Fix 11: Update Android System
Whether you're getting text messages, receiving certain types of notifications, or experiencing something completely different, an Android update will surely fix the text notification issue. This can be easily fixed – all you need to do is update your Android software.
Open the Android device's settings.
Click on System, then select System updates.
If available, install the latest updates.
By doing so, you'll ensure that you're running the latest Android version and that all the latest features are available.
Fix 12: Perform a Factory Reset
It is also possible that your device will exhibit strange behavior, and the bugs, errors, and hangs will become more frequent. In this case, resetting the device is the only option.
Go to the Settings app on your device. Click on System at the bottom of the page.
Go to the Reset menu. Erase all data or perform a factory reset.
Once you've confirmed the action, click Erase all data. If necessary, enter your PIN.
So, that's all we have for you on how to fix the Android 14 Not Sending or Receiving Text Messages issue. We hope that this guide has helped you. In case you need more info, comment below and let us know.