Calendars are an integral part of everyone's life. They help one stay on schedule and ensure that we do not skimp out on our daily routine. While you might still have a physically hanging calendar at home, courtesy of your parents, most people have switched to digital means of storing information. This includes mobiles, tablets, laptops, or workstations. Everything is not only locally saved on our technologically advanced devices, but also on the cloud. This makes it easier for users to access their daily routines from multiple devices and enables seamless sync as well.
If you are an avid Apple user by heart, then you already must have used the stock calendar app that comes bundled within iOS. Many people rely heavily on the few stock apps that Apple ships its iPhones and iPads with, and we wouldn't blame you. Apple does an exceptional job of designing and maintaining its apps. Every single one of Apple's stock apps communicates well with one another, and the calendar is no different. Apple Calendar not only has a minimalist user interface but has options that are simple to understand. Moreover, it syncs almost in real-time with your other Apple devices.
However, if you've wanted to stray away from the stock Apple Calendar app, then we wouldn't be surprised. While Apple maintains a very aesthetic and pleasing design in all of its apps, it only gets updated on a yearly basis – with a new iOS version. This puts in front many concerns such as a lack of features, customization options, or even the same interface for years together. Tackling this issue is not a difficult task. The App Store is home to millions of good apps, and we sure did find a few calendar ones that we think you'd like as well. So, without any further ado, here are some of the best Apple Calendar Alternatives for the iPhone!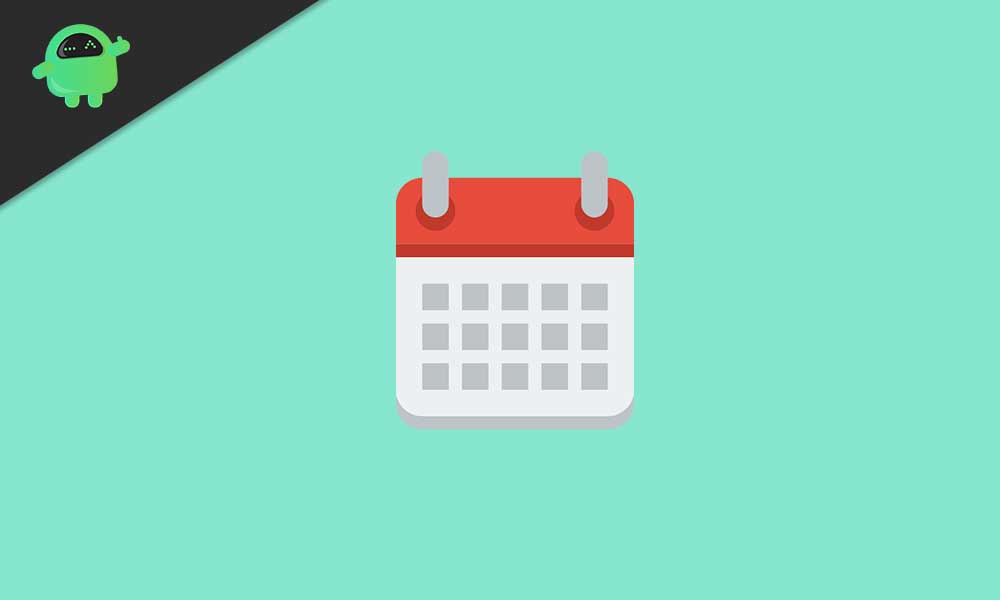 Top 7 Apple Calendar Alternatives for iPhone
Finding a good alternative to Apple Calendar was a pretty challenging task for us. Not only did we have to pick only those apps which fulfilled the design rigidity and fluidity of the user interface, but also those that outshine the stock calendar app in the first place. Anyhow, every app on this list has something better to offer than the others, and at the end of the day, it all depends on your needs.
#1 – Microsoft Outlook Calendar
First up is Microsoft's response to all the calendar apps out there. While Microsoft didn't exactly build this app from the ground up, Outlook Calendar is still worth a shot. What Microsoft actually did is acquire an already established calendar client called Sunrise and rebranded it. This means the Outlook Calendar has a slightly different user interface than most of the other Microsoft apps that we're used to. On the brighter side, Outlook Calendar has a rich and intuitive UI with loads of options to play around with. You can import your calendar information such as birthdays and reminders from popular services such as iCloud, Gmail, and more. There are a lot of variables that make Outlook Calendar a desirable alternative to Apple's stock offering.
Download Outlook Calendar
#2 – Google Calendar
What's better than just rocking a Google service on your Apple device? Nothing beats Google Calendar when it comes to a beautiful user interface with easy to understand icons and options. Not only does Google Calendar bring a touch of material design to your iPhone, but it one of the most responsive calendar apps on this list. You can import your previous reminders and events from iCloud or Outlook as well. Google Calendar will also give you a personalized theme for every month, which adds to the user experience quite a lot. In the option, there is also a feature that keeps you motivated to accomplish goals. Overall, if you only want a calendar service that rivals Apple's offering head-on, we highly recommend you try Google Calendar.
Download Google Calendar
#3 – Woven
This one is for the Apple-exclusive fanboys. Woven is a calendar and organizing client which aims at pushing you to get your stuff done on time. It has a few unique features that put it in our recommendations list for those seeking out for good Apple Calendar Alternatives for their iPhone. One such feature is being able to choose from several templates or create your own for the common events or reminders that you go through on a daily or a weekly basis. Woven is also working on more as we speak, and plans to expand what the calendar app can do. You can also create group polls and collaborate with your coworkers or friends for a better planned out week. As of now, Woven is only available for iOS and MacOS but integrates well with Google Calendar for you to import all of your data.
Download Woven
#4 – Any.do
This one is personally the most impressive calendar client, in my opinion. You might already have known about Any.do as a feature-packed to-do list app. We've talked about its task management features many times before on our website, but did you know it also has a very powerful calendar addon too? Any.do doesn't only provide a clean user interface but also many features when it comes to managing your reminders or adding events to your calendar. However, easily the most impressive part about this service is the number of integrations it allows. If you get crazy enough, Any.do can handle over 1000 different integrations with various other services. This gives limitless customization and uses case scenarios for those who want to stay productive. If you've not only been looking for a good alternative to Apple Calendar but also something that does much more, Any.do should be your only option.
Download Any.do
#5 – Fantastical
This app is the only one that requires a premium subscription on our list to access and manage your calendar. However, we feel it is quite worth its asking price of $6 a month. Fantastical has the best user interface and design in our list unarguably. It sports heavy integration support from various services just like Any.do as well. Moreover, you can really customize within the application itself. You can not only choose a theme (light or dark) for the calendar app but also change the app icon, which appears on your home screen. For users who have the iPhone X or XS, you can also make use of the trusty 3D Touch shortcuts to navigate quicker about the app and do quick actions (sorry iPhone 11 users!). There's a lot to talk about Fantastical and just how much it offers as a calendar service. However, we recommend you try out the free trial version that lasts for 14 days and decide for yourself.
Download Fantastical
#6 – 24me
Up next on the list is yet another great way to manage your tasks and get a grasp on your schedule. While it differs from all the other calendar apps on this list, in the sense that it itself isn't a calendar provider. Instead, 24me acts as a smart assistant that connects to your other calendar apps such as Google Calendar, Apple Calendar, Microsoft Outlook Calendar and more. You can add multiple calendars to this app, and it unifies them all into one space. This is greatly recommended to those who wanted to migrate from Apple Calendar or others but did not want to lose all their appointments, reminders and other events. 24me also has tie ins with Siri Integration, so you can make use of intelligent commands to get through your daily schedule.
It not only displays all your important events such as birthdays or anniversaries, but also has a separate view where it stores all your upcoming tasks. The app also has integration support for apps such as Facebook, or even services like your bank. This is helpful if you want timely reminders to pay your bills directly from within the app itself. 24me is available for free, and does everything that we have just talked about, however there are premium plans that further unlock more features such as alerts or labels. You can download the latest version of 24me on your iPhone or iPad by following the Apple Store link given below :
Download 24me
#7 – TimeTree
Ending our list of some of the best Apple Calendar Alternatives for iPhone that you must try in 2020, we have TimeTree. If you find yourself collaborating with people all the time, whether it be at work or at home with friends or family members, then this calendar app is probably your best choice to go with. TimeTree allows you to create calendars that are best suited for every scenario, such as among friends, family members, work or relationship. The app then makes tiny tweaks that make the collaborative experience much better for the kind of calendar that you have chosen. Just as an example, if you choose to go with the relationship calendar, it will let you know of your significant other's upcoming events, and will notify them about yours too.
The app's interface itself is very minimal and heavily inspired by Apple's own stock apps. You can create multiple calendars for various purposes, and even color code them. This makes identifying and switching between the different calendars an absolute breeze. Just like the other calendars on this list, you can import any important events or birthdays that you might have stored on your previous calendar app of choice such as Apple Calendar or Google Calendar. The app does seem to originate from Japan, and might have a few places where you could notice translation errors. However the functionality works just fine in all the other regions. You can download the latest version of TimeTree on your iPhone or iPad by following the Apple Store link given below :
Download TimeTree
That brings us to an end! We hope you've found the perfect alternative to Apple Calendar on this list. Do you know any other good recommendations that you think other people would benefit from knowing? Do let us know in the comments below!