A Taiwan-based multinational company, Asus manufactures a wide spectrum of devices and hardware including the Zenfone series and gaming-oriented ROG Phone series and it is the No. 1 company when it comes to gaming motherboard while it also manufactures gaming laptops and other consumer electronics.
On the other hand, Google added Android 10 after testing it several times over a couple of weeks before rolling out officially on September 3. Note that henceforth, Google will name its upcoming Android OSes as Android 10 after renaming it from Android Q. Google will follow a similar nomenclature for all its upcoming Android OSes in an attempt to make its operating system recognized globally with a universal identifier rather than sticking to naming its software after desserts from around the globe which it had been doing for almost a decade now.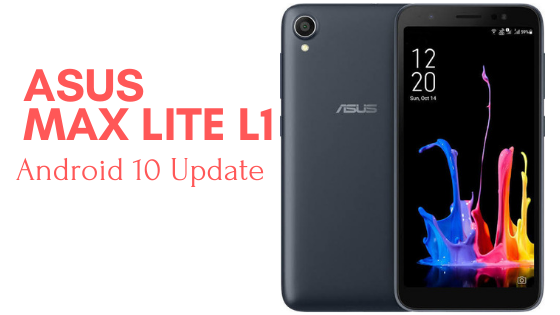 Android 10 Features
The latest edition of Android OS aka Android 10 brings of chops onto the table including digital wellbeing with focus mode, updated gesture-based navigation as well as it is lightweight, coupled with Project Mainline, system-wide dark mode and lot more that you can read about here.
Asus Lite L1 Android 10
Asus Lite L1 released last year in October 2018 with Android 8.0 Oreo out-of-the-box. Since the Taiwanese company hasn't commented on the roadmap or timeline on Android 10 apart from Asus 5z which is a part of Project Treble, it is likely to get an update in or after Q1 2020 although not earlier than that even if the company decides to update it.
Asus Zenfone Lite L1 Specifications
Asus Zenfone Lite L1 is homologous to its name i.e. it is a budget phone maxing at 16GB of storage and 2GB of RAM that is used in conjunction with its Snapdragon 430 28nm SoC. The device has a 5.45″ IPS LCD with 720×1440 pixels resolution.
The device has a Snapdragon 430 octa-core SoC at 1.4 GHz with Adreno 505 which makes it a budget-friendly device packed with 13MP single rear camera and a 5MP front camera setup. The device has a 3,000 mAh Li-Ion battery and it is available in Gold and Black and carries a price tag of 80 EUR.