There are multiple occasions where you might need the help of the Audio jack on your laptop. Whether you're working on Mac or Windows-based PC, the Audio jack might stop working without any configurable warning. It can be a tragic situation when you're recording something important, and suddenly the Audio jack is not working on your Laptop.
There are multiple scenarios on why the situation is caused, but most likely, it's a technical glitch. I recently faced the same issue where I connected my mic in the audio Jack during my live class, and it was not working. But it got me thinking, what exactly is the issue behind the microphone jack?
Well, the microphone jack and audio jack are the same. Some laptops have a separate audio jack, while others have a combination of audio input and output. If the audio jack is not working properly on your laptop, then the main reason behind it will be an outdated driver. We will cover more troubleshooting steps down below.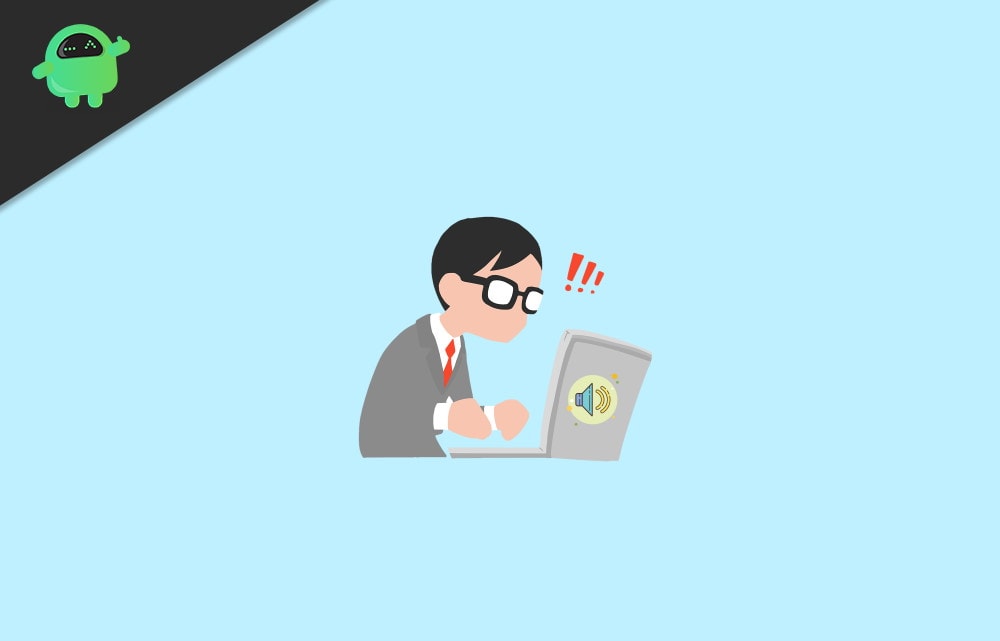 How to Fix Audio Jack Not Working on Laptop
Whether you are working on a Macbook or a Windows laptop, you might see this issue very frequently. There are multiple ways by which you can troubleshoot and fix this problem.
Solution 1: Check mic/headphone damage
You would be surprised to know that many times we use a damaged peripheral with our laptop and wonder why it's not working. The average lifespan of any microphone-based headphone is near about 2 years. If your headphone is much older than that, then maybe it's not working properly, and that's what causing the issue.
Check again with a temporary set of headphones or microphone and see if the error persists. In most cases, if the audio jack is damaged, then you won't be able to hear the sound from the headset too. If you're able to hear sound but only the mic is not working, then it's a clear indication that your peripheral has hardware damage.
Solution 2: Check laptop's audio jack for dirt and debree
If you use peripherals very regularly, then there is a slight possibility that there might be some unknown debree of dust particles stuck inside the microphone jack in your laptop. And maybe this debree is the reason why the audio jack is not working on the laptop anymore.
To fix this, you can take an all-pin or any pointy material to clear the audio jack on your laptop. You can also try with cotton cue-tips to clear the jack. Make sure not to use any liquid, as it may damage the whole laptop circuit.
Solution 3: Reboot laptop
If the issue is not on the hardware, then it might be on the software side. Many people think that our current technology is complete "error-free," but that's exactly the truth. So time to time, you right get unknown issues where the audio jack will stop working on your laptop.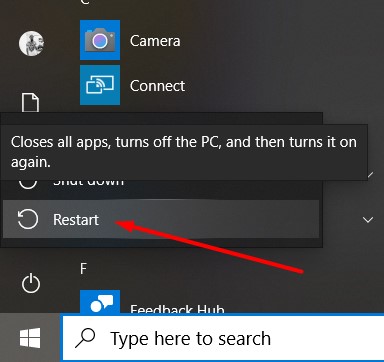 It's quite funny that with a simple reboot on your laptop, you can restart all the drivers and configuration files, which might be causing this issue on your end. So sit back, relax, and give your laptop a reboot.
Solution 4: Check for driver update
I don't like updates because they are annoying, but few updates are important. So you should check with your Windows device manager and see if the audio jack or any sound related service needs and update.
Steps to check sound driver update on your laptop:
Open device manager. You can open it by searching in the Windows bar.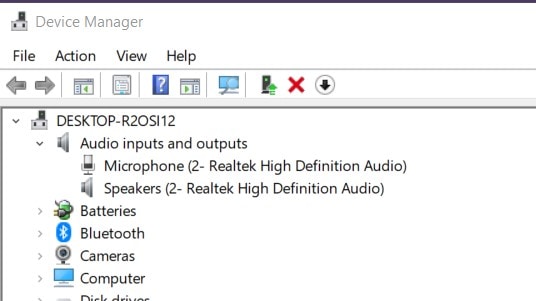 Go to the "Audio inputs and outputs" section.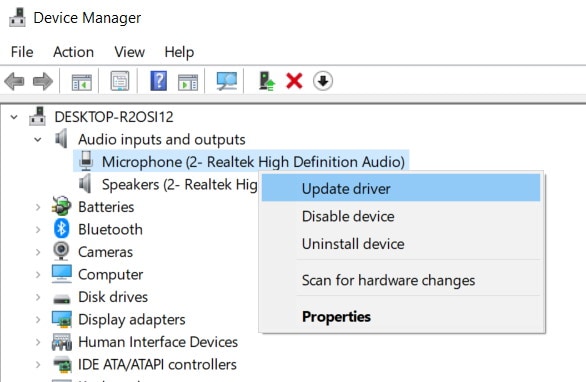 Right-click and update for the microphone driver.
Note: If there are multiple microphone related drivers, update them one by one.
Solution 5: Enable Jack detection & Troubleshoot Microphone
In many cases, the jack detection is not turned on for Windows laptops. So, as a result, even if you put something in the jack, it won't register. In the worst-case scenario, it might say – the device is not recognizable!!
Steps to turn on jack detection:
Open Windows settings and go to sound settings.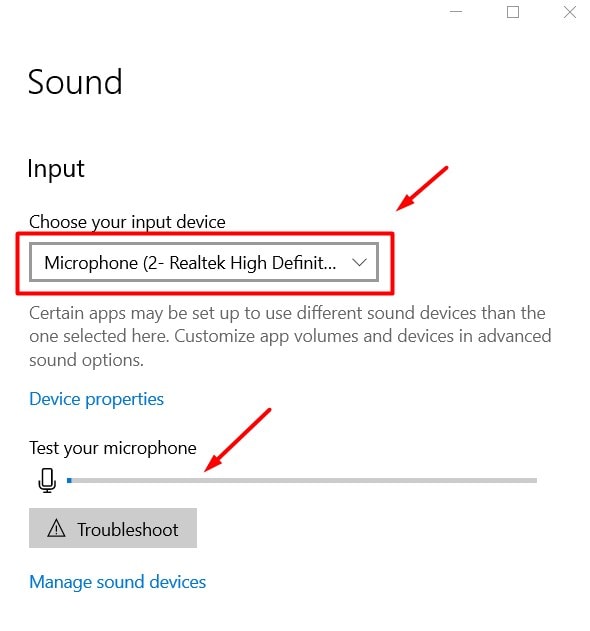 Search for default microphone" and set the required values there.
In case this does not work, then click the troubleshoot button and follow the onscreen instruction.
Solution 6: Check App access:
You might not know this, but you need to provide access of different services for apps to run. For example, in order to run any camera app, it needs camera permission. So in case, you haven't granted microphone permission to certain apps, then they might not work correctly. And as a result, you would think that the audio jack is not working anymore on your laptop.
Steps to check microphone app access:
Open Windows settings and navigate to Bluetooth & other devices > sound settings option.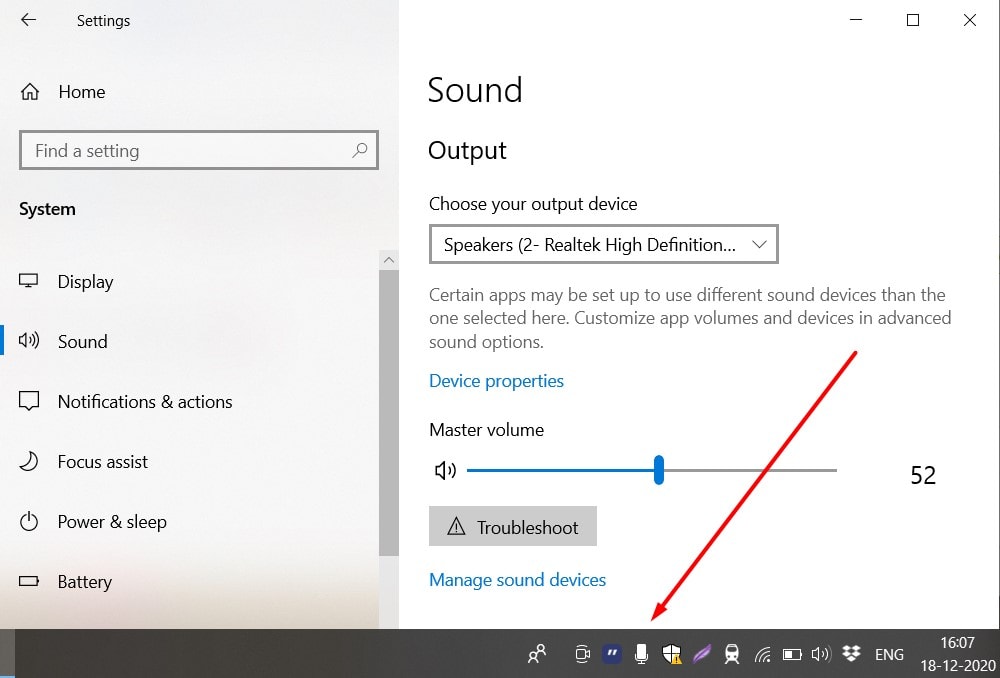 Once you open this setting panel, a new microphone icon will appear on your windows taskbar at the bottom right corner of the screen. Click on that icon.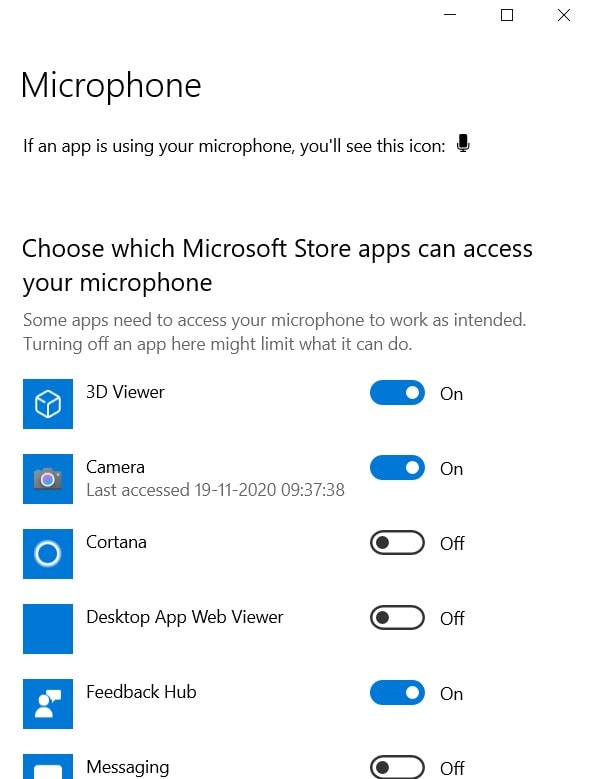 In this panel, you can grant permission for apps to use the microphone. Set the permission accordingly, and the attached microphone will start working.
Solution 7: Check volume status
In most scenarios, the settings for the speaker are the same for the microphone. This means if you have muted the speaker, then it will mute the microphone as well. So any device plugged into the audio jack of your laptop will not respond or work correctly. This will make you think that the audio jack is not working, but in reality, it is working, but the volume is set to zero.
Steps to check volume status:
Connect your device to the audio jack. Once it connects successfully, you will be able to see it in the windows tray in the bottom right corner of the screen.

Click it, and you will be able to adjust the volume slider and make it maximum.
Note: In some professional headphones, users can set the volume settings for the microphone and speaker individually. But in most cases, the volume is the same for the speaker and microphone.
Solution 8: Turn off sound enhancements
Sound enhancements are special settings for professionals to control the sound while watching movies, playing games, or making professional music. These settings allow professionals to take full control of their connected peripherals, including the microphone or speaker.
Steps to turn off sound enhancements:
Open windows settings and navigate to sound > sound control panel.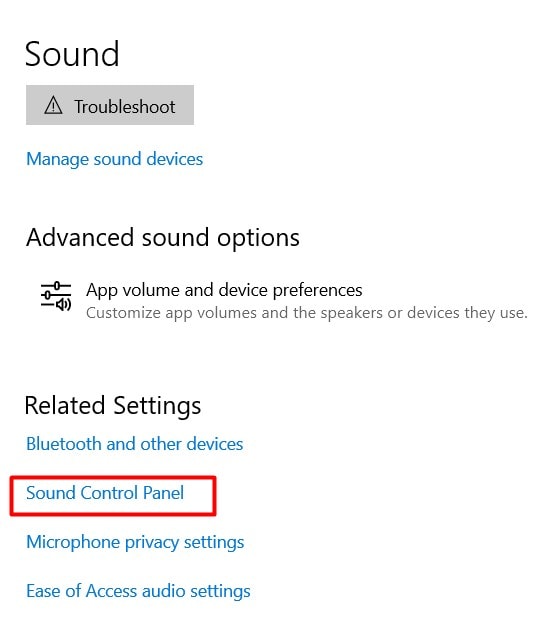 Here, select the sound/microphone peripheral and open its properties.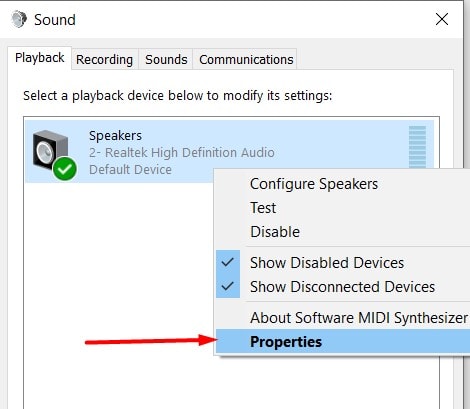 Here switch to the enhancement tab and disable all the features.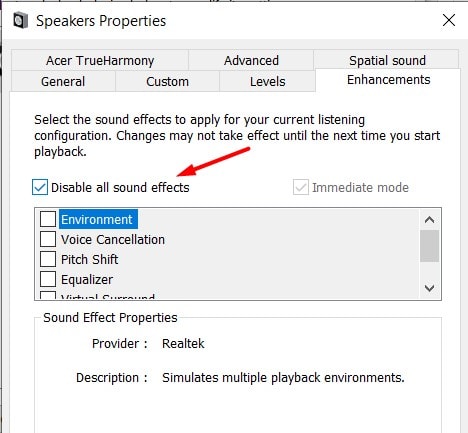 This would definitely get you rid of the audio jack not working problem on your laptop. And if it is not, then you need to crosscheck with your audio devices.
Solution 9: Crosscheck default playback device
In some cases, the default audio of microphone devices is not changed when you plug your favorite microphone into the audio jack. This may create confusion in your mind whether the audio jack is not working properly of the microphone has some physical flaw. But don't worry, as all you need to do is crosscheck and set the default playback device on your machine.
Steps to crosscheck default playback device:
Open search is and searches for "playback," and you will see multiple results, click on the "close your input device" option.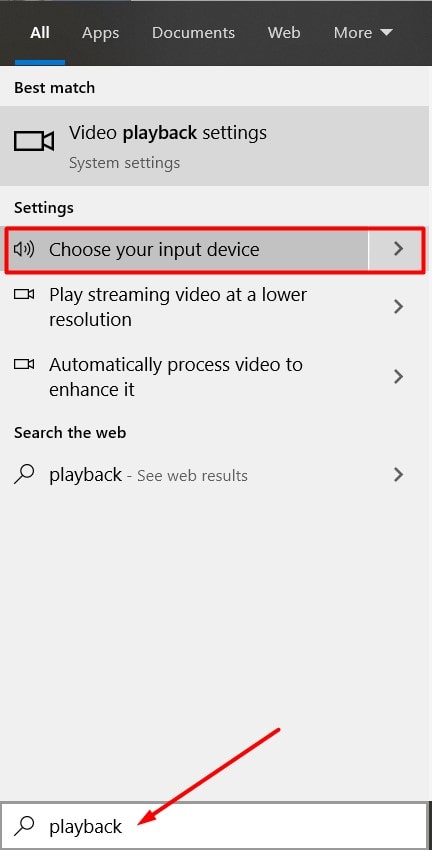 Here click on the Advance sound options menu.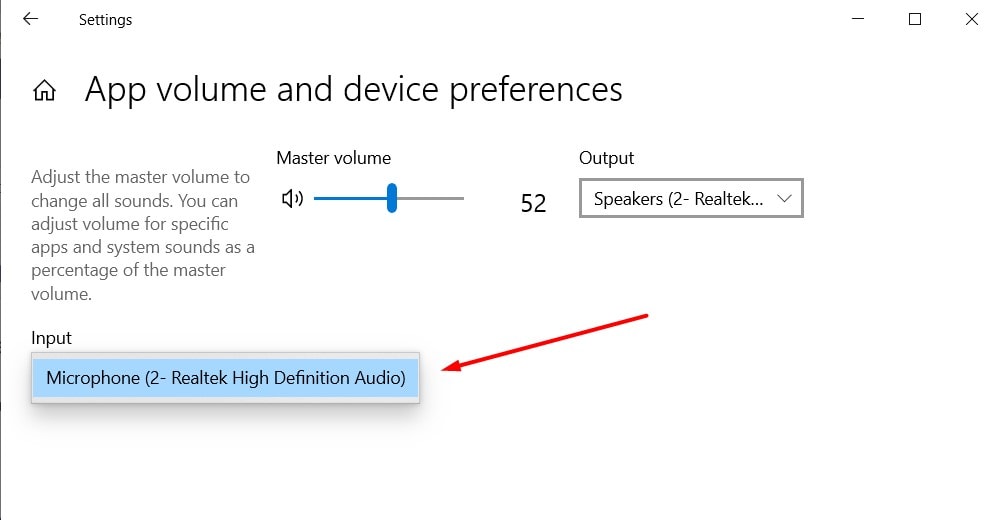 Now choose the default microphone device from this menu of connected peripherals.
Solution 10: Uninstall unnecessary software/adware
There might be some unnecessary apps or adware applications on your laptop, which might be causing this issue to you. In theory, any app can take the permission of a microphone or speaker and hold it making it unusable for other apps. So it's a good idea to get rid of all unnecessary apps which might be there on your laptop.
Conclusion
These are some of the working methods to fix when the audio jack is not working on a laptop. In most scenarios, a simple device reboot and driver update will fix the problem, but you can try other methods as well. And in case all of them don't work, then get your device checked by an authorized service center, as there may be a hardware fault as well.