If you are still relying on the built-in cleaning tool available in windows, you may be left behind. Newer versions of windows are as storage-hungry as they are resource-hungry. Hence it becomes necessary to use some cleaning tools in order to free up unwanted junk from your PC. And one of such software we will review in-depth today, i.e. Avast Cleanup Premium, and will see whether it is worth buying.
Avast is an antivirus software company that makes antivirus & anti-malware programs for both personal and enterprise use. It is the most known antivirus in the world, with a market share of around 17%, it is widely used and preferred by many peoples around the world. Avast cleanup premium is a PC cleaning utility, available for Windows PC.
Avast Cleanup Premium provides some special cleaning options when comparing it with other alternatives in the market. So, let's see the pros and cons of the software and see if Buying Avast Cleanup Premium is really worth it in 2021.
The avast cleanup software comes with a load of useful features. First of all, the UI is simple and straightforward. Many people using the software will find it very pleasing.
Also Read: How to Fix Avast Won't Open Issue?
Also, the software comes as a standalone version. Hence you dont need to install any kind of bloatware along with it. Although it is bundled with avast security software, you can use it with other brand's security software as well.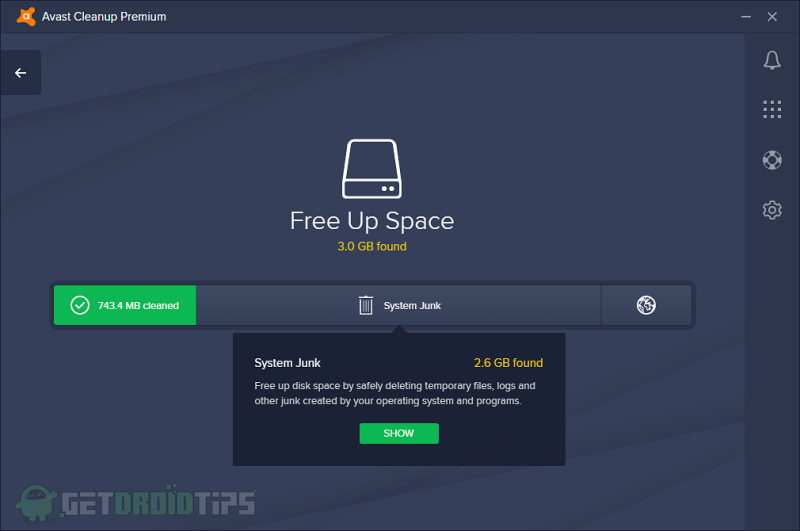 Here are some features that the Avast cleanup can do:
Clean up junk files and leftovers from updates or downloads.
Fix broken shortcuts and broken windows registry files.
Clean up memory and notify memory-hogging apps to free up memory manually.
Update old version apps that are critical from a single click.
Also Read: How to Fix If Avast is not opening on your Windows PC?
Pros and cons
Although Avast Cleanup Premium is well-rated and widely used, there are some limitations or cons in them. We'll explain it to them now.
Pros
Standalone package, so minimal, and no bloatware.
It gives us the option to use other preferred AV software.
Simple and understandable UI for beginners and an advanced option is available for some experienced users.
Does not eat up too much memory while in the background, which gives better performance.
Always monitoring option can be enabled for more automatic maintenance.
Cons
No trial version is available. There is a trial period of 60 days, but it requires us to give credit card or Paypal info.
The scan takes a lot of time, but it depends on the hardware of the PC.
Too many notifications when automatic protection is enabled.
Although scanning is free, cleaning them requires activation or registration.
The price of this software is almost half of the Ultimate edition of Avast software, which includes the cleanup software.
Also Read: How to Fix Avast Virus Definitions Update Failed Error
Is Avast Cleanup Premium Worth To Buy in 2021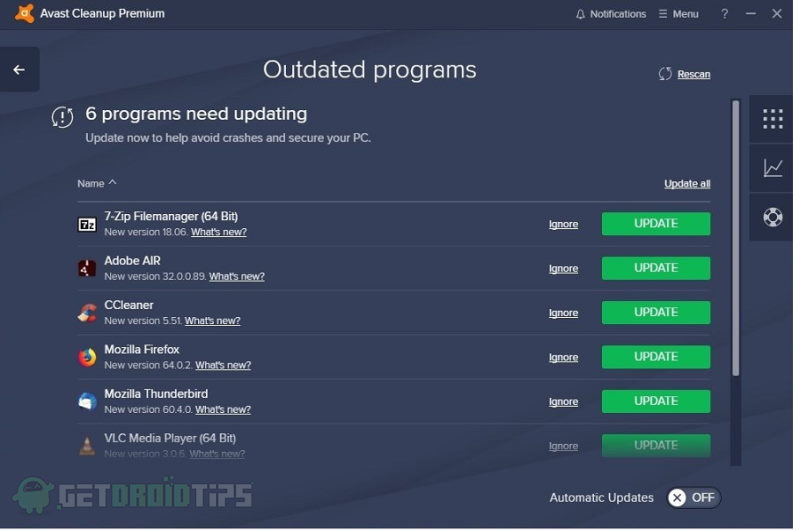 Avast Cleanup Premium is a good software choice to make in 2021 and considering its features, it is worth it. Even though the built-in Disk cleaning utility in windows can do as well as any cleaning software. So it's up to you, and we wouldn't recommend buying any cleanup Softwares if you are just going to clean up some residual files.
Also Read: Fix: Avast Driver Updater Not Working
The Disk cleaning utility is sufficient for that. But if you need some more capabilities like unwanted app removal, automatic app updating, and registry cleaning, you can opt for this software. You can do them manually, but it requires time.
Conclusion
So, to sum up, things these were the features, pros, and cons of the Avast Cleanup Premium tool. As mentioned earlier, this software is not necessary to perform cleanups. Instead, you can invest some money in good antivirus or anti-malware programs that provide security for your device.