When it comes to gaming there are two kinds of gamers. First, the casual ones, who can play any game on any platform just to pass their time. The second group consists of professional gamers that utilize high-end machines to play games, live stream, and prepare for competitive gaming. if you belong to any of these two groups, then this guide is for you. I have discussed some of the best 1440p 240Hz monitors you should check out if you are planning to buy one this year. I know a lot of gamers must be in dilemma regarding what to buy. So, this guide will help them out.
In case you maybe are wondering what the 240Hz means, it is the refresh rate of the monitor. It's a higher rate of refresh that supports seamless gameplay of resource-intensive games. If you are playing professionally or streaming, you cannot even think of any stutter or slow-down which will wreck the gaming experience. If you consider buying a 1440p 240Hz monitor, you must also have an equally powerful GPU to drive the intense high-quality HDR graphics unit.
Best 1440p 240Hz Monitors of 2021
Let's check the monitors one-by-one. You can go for any monitor depending upon your exact requirement in gaming. If you don't play every day for long hours or are not a professional player, then maybe you can stick to the mid-range budget display units. Otherwise, you can stretch your budget as per the specs you actually require during your gaming sessions.
Samsung G7 Monitor with 27-inch 240Hz Display
This awesome gaming monitor from Samsung is available in two variants 27-inch and 32-inch. It comes with a VA panel, 1000R screen curvature, and 2560 x 1440 resolution. Gamers can enjoy a 1ms response time and no lag at all.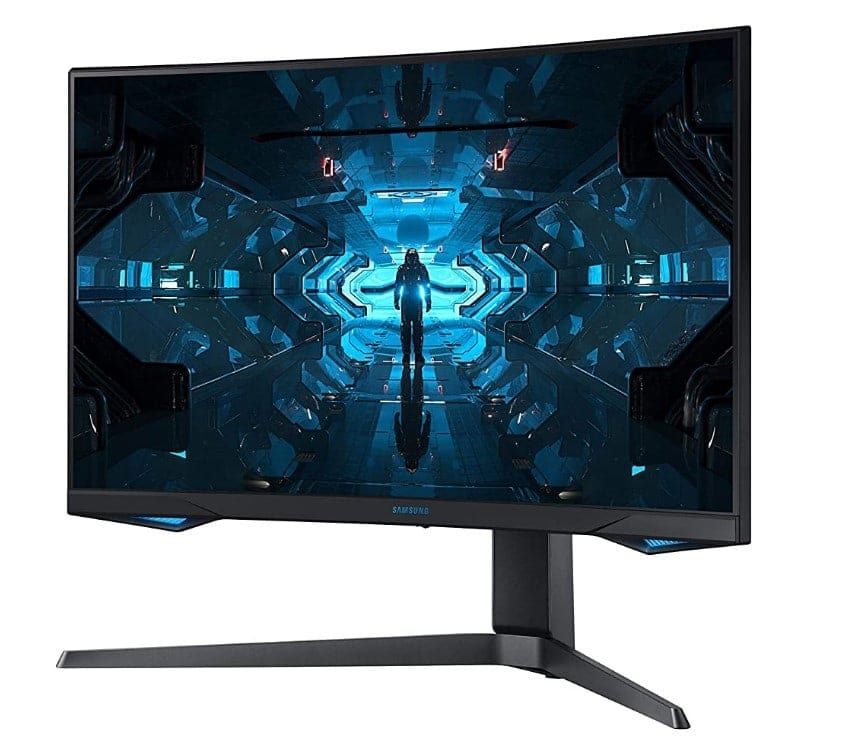 This Samsung G7 monitor offers a flicker-free gaming experience and supports USB supercharging. The monitor supports SuperArena Gaming UX and has a refresh rate optimizer. The G7 monitor costs a little over $800 or 60,000 INR. If you are into serious game streaming and play every day for hours, then this display unit can do really for all intense modern-day games out there.
Alienware 27 AW2721D
This pro-level monitor from Dell's gaming segment is available for purchase only from the US e-store of Dell. It comes with an IPS panel, a 27-inch frame, and NVIDIA G-Sync Ultimate adaptive sync. Gamers can enjoy seamless HDR renderings, and zero lag. Also, the AW2721D monitor ensures to steer clear of motion blur. Those who are getting into the professional gaming circuit should consider the Alienware 27 AW2721D display unit.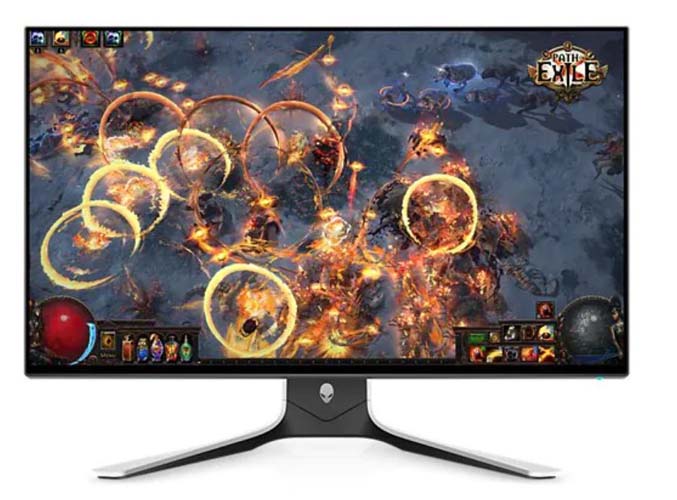 You can adjust the display position flexibly. For the safety of your eyes, the 240Hz monitor comes equipped with Anti-Glare Screen Coating with 3H hardness. When you buy directly from Dell, you get a 3-year manufacturer's warranty on the product.
The price point is quite higher retailing at around $1000. However, if you directly buy this 27-inch 1440p 240Hz monitor from Dell's official US web store you can get it at less than $800. The customers have really positive things to say about the Dell Alienware AW2721D.
LG Ultragear 27gn75b
If you want to stick to a budget or you are a weekend gamer then the LG Ultragear 27gn75b is something you should consider. Retailing on Amazon at less than $500 this monitor flaunts a 240Hz display while being compatible with Nvidia G-sync.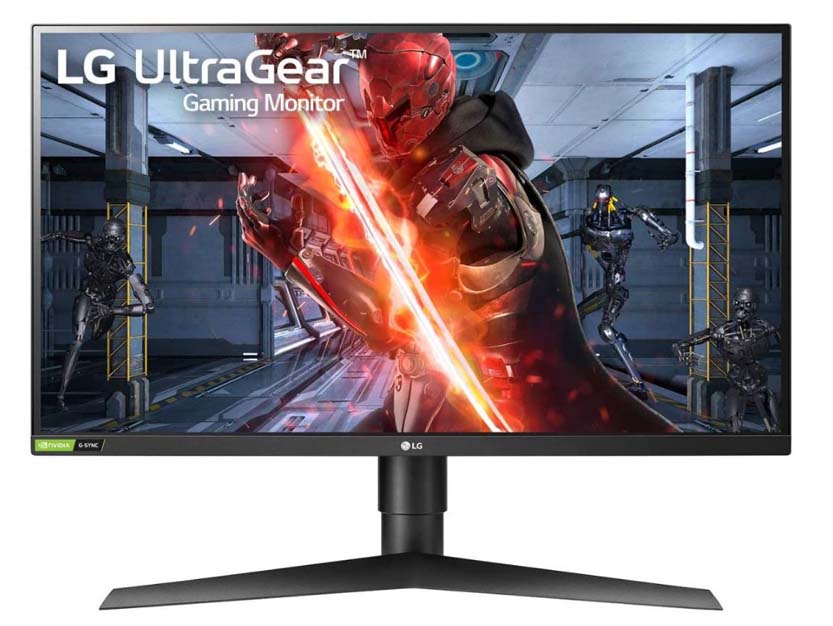 This 27-inch monitor offers an IPS panel with a borderless design. With the 240Hz refresh rate, the responsiveness of the display unit is 1ms without any lag. The game can be having higher graphics settings but nothing that this LG Ultragear 27gn75b cannot handle.
Some users use this monitor for their Xbox and PS4. So, this 240Hz monitor is an all-rounder.
ASUS TUF VG279QM
Here is another $500 240Hz monitor that comes from ASUS who has a stronghold in the gaming industry. The Taiwanese tech giant has a dedicated collection for gaming enthusiasts. If you are a casual gamer then this display will suffice for your gaming needs.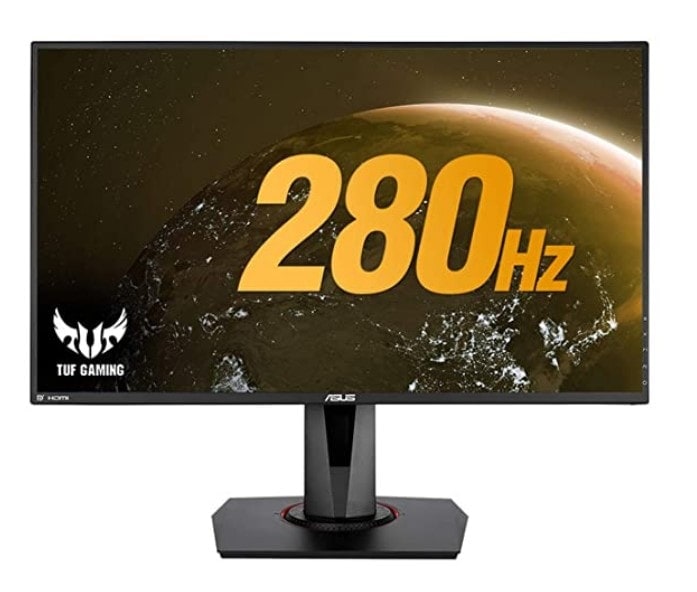 As the other display is in this list, the TUF VG279QM supports HDR and has a 240Hz refresh rate with a 1ms response time. It is also adaptive sync compatible. The ASUS TUF 240Hz monitor comes equipped with native ELMB sync. This means Extreme Low Motion Blur which can easily handle high frame rates during an intense gaming session.
Viotek GFT27CXB
Loaded with FHD resolution, G-Sync, FreeSync, 240Hz refresh rate, 27-inch borderless frame, and 1ms response rate this monitor from Viotek is the cheapest option in this list of 1440p 240Hz monitors. It also utilizes the TN panel with 99% sRGB color accuracy. The maker claims zero frame drops, butter smooth performance even when an intensive game is played using it.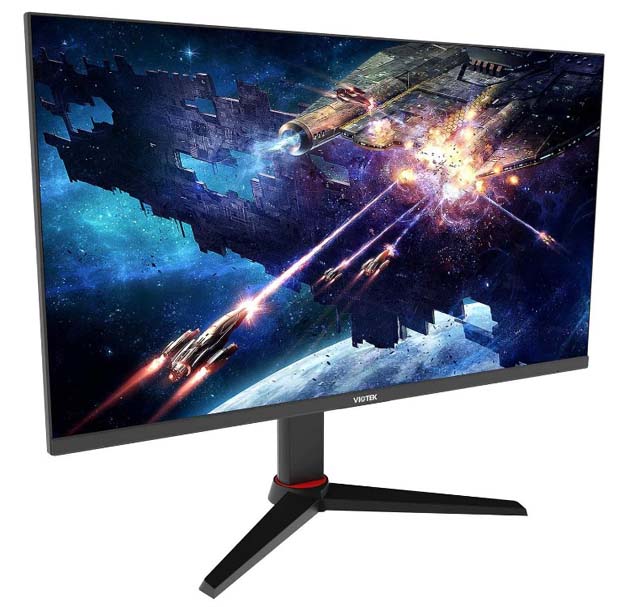 The viewing mode of the monitor is easily adjustable and so is the height of the monitor stand. Your smooth gameplay with the Viotek GFT27CXB comes with 3-years limited warranty. As I mentioned before, this comparatively cheap 240Hz monitor from Viotek costs $300.
The Best Place to Buy These 1440p 240Hz Monitors
Now, you may ask where can you get these monitors from.
In my opinion, you can check on Amazon for good deals and you can also grab these high-performing gaming monitors from their respective original manufacturer's website. There may be other websites like eBay where you may get a refurbished product at a far cheaper price but ensure that whatever you're getting is genuine.
Always, keep in mind to buy the monitor which actually fits your usage requirements. The 240 Hz 1440p monitor models that I have discussed over here are easily available on popular e-commerce stores. So, I hope this guide was informative.