Suppose you're on a call discussing essential points with your client and taking notes simultaneously. It's likely that you will miss out on noting down some key points and regret it later on. This is when the call recording features play an essential role. You don't have to bother yourself with taking notes during a call. Just turn the call recording on and you can listen to the conversation anytime.
While there are many smartphone brands that offer a built-in call recording option, they might not be as feature-rich as the ones we've discussed in this article. On some devices, you are required to click the recording button every time you want to record that call. This could be annoying as one can easily forget to press the record button after answering the call. Thankfully, that's not the case with any of the 10 call recording apps on your Android 13 smartphone.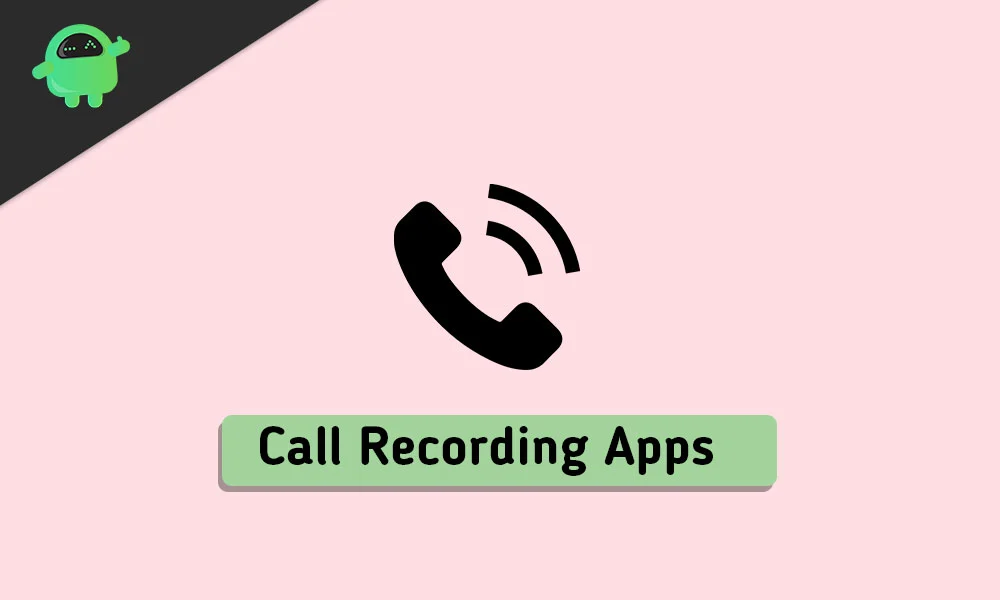 Once you've made up your mind to install a call recording app, it can be tough to choose one as there are dozens of call recording apps available for an Android phone. Just open the Google Play Store and search for "call recording". You'll get a big list of apps doing the same thing. Obviously, you can't test them all, and therefore choosing one could be a tough job. To help you out, we have created this post to list the 5 best call recording apps for your Android 13 phone.
Google's Problem With Call Recording on Android
Google has always been against the call recording option on the Android operating system. The tech giant believes that recording calls are an invasion of users' privacy.
You might have heard the "this call is now being recorded" message as soon as you've picked up many phone calls in the past. Google did this to notify both parties that the call was being recorded. This warning message was only available for the Google Phone app. If you wanted the other person to not listen to this warning message, you could have used any third-party call recording app.
Google does not seem to like it as the tech giant and therefore it took a bold step banning all recording apps. Starting May 11, the tech giant banned all call recording apps on the Google Play Store.
You might ask, Google has banned call recording apps, but dozens are still available on the Google Play Store, why? Yes, you are right. A lot of call recording apps are still available on the Play Store, but they won't offer the call recording feature. I've tried a bunch of them to find out the one will work on your Android 13 phone. I thought none of them would work, but surprisingly, an app worked for me. I've discussed more on this in the next section.
Best Android 13 Call Recording Apps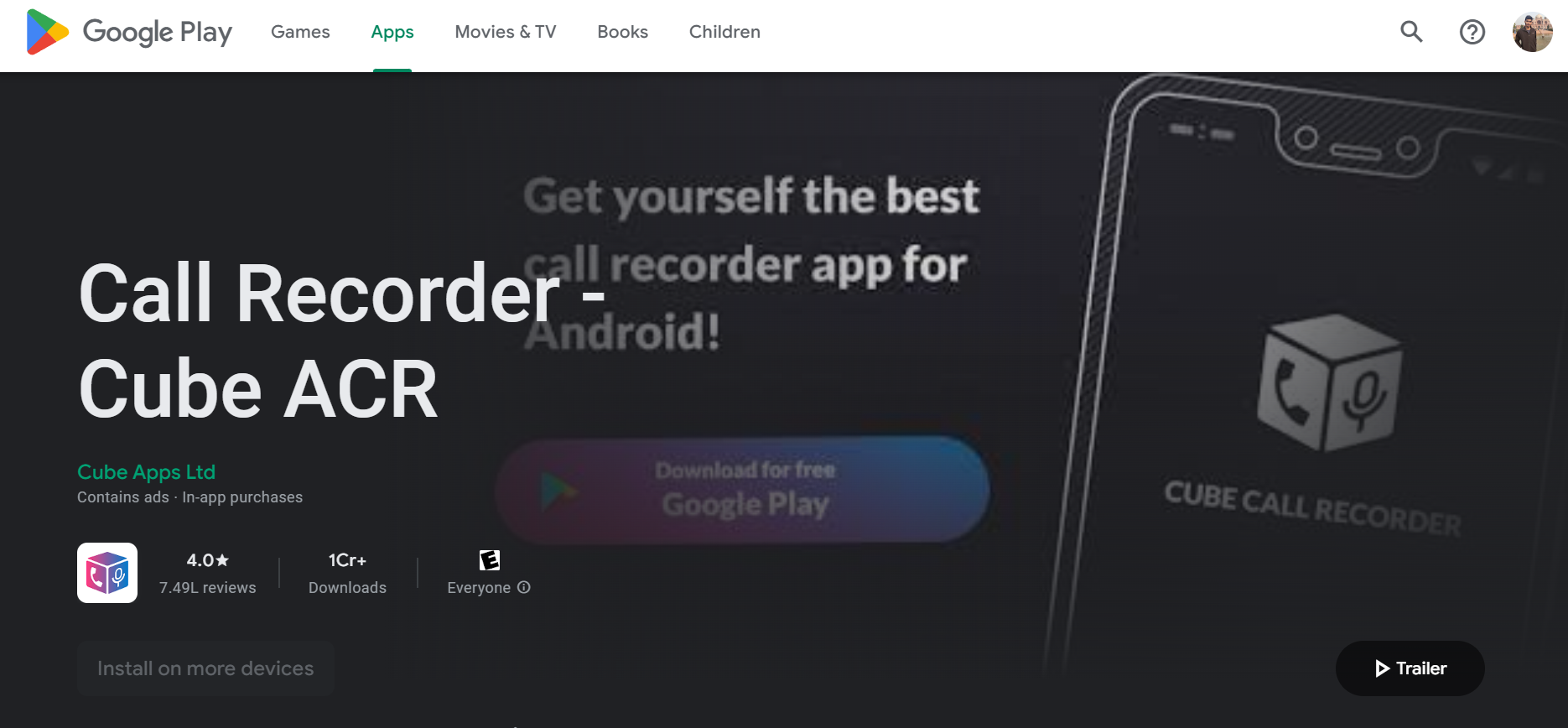 This is the only app I found on Google Play Store to be working on Android 13 phones. I don't know why and how it works, because, Google has already banned all call recording apps on the Play Store.
Go to the Google Play Store and download the Call Recorder – Cube ACR app. After installing the app, follow these steps:
Open the Cube ACR app.
Click Next.
Click GRANT PERMISSION and give all permissions.
Tap on ENABLE APP CONNECTOR. You'll be taken to the Accessibility settings.
Tap on Installed apps, click Cube ACR App Connector and enable it.
Click Allow.
Allow the app to send notifications.
Disable power optimization for the Cube ACR app.
Allow or skip Geo tagging based on your preference. I don't recommend it. You can tap on NO, THANKS.
Click the cross icon in the upper-left corner.
Click PHONE.
Make a call to check if the app is working on your phone.
2. Use Built-In Call Recording
Many people don't know that the phone app itself (on most smartphones) has a built-in call recording feature. They just rush to the Google Play Store to get an app that will do the job.
If you have a Realme, Oppo, Vivo, Poco, Xiaomi, Redmi, OnePlus, Tecno, or Samsung phone, go to the phone app and enable the call recording option.
Google has also clarified that its new policy on call recording apps only applies to the apps on the Google Play Store. The built-in call recording will have no impact.
Final Thoughts
Call recording is important as you don't know when you're going to miss out on a point during the call. But, the new Google Policies have made it difficult to use a third-party call recording app on an Android phone. Still, there are ways to use it on your Android 13 phone, which we went through in this post. I hope this guide was useful to you.
If you still can't record calls on your Android 13 phone, do let us know in the comments section below.