In this article, we'll discuss some of the best collage making apps for Android that are easy to use and offer a lot of features. We live in the days when everything has to be captured in-camera – you know, making memories. Depending on the situation, one photo just may not be enough. Sometimes, you need to combine multiple images to tell one story. This is where collage comes in.
Moreover, you know how they say one picture is worth a thousand words? Well, if that's true, then a collage can very well be called a complete notebook.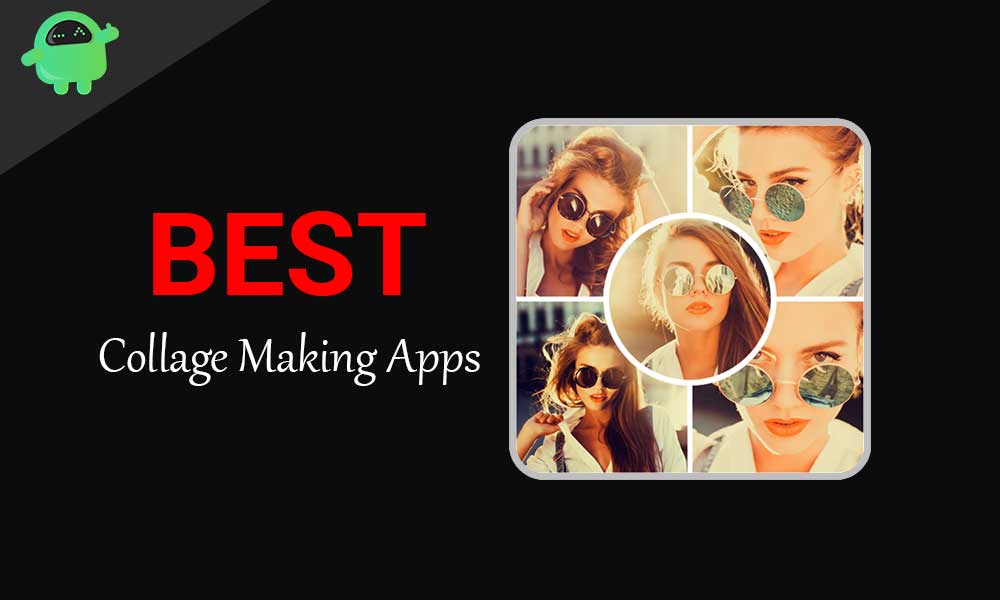 Best Collage Making Apps For Android
With that said, here are some of the best collage making apps for Android that may help you create magic with photos from your gallery.
1. Google Photos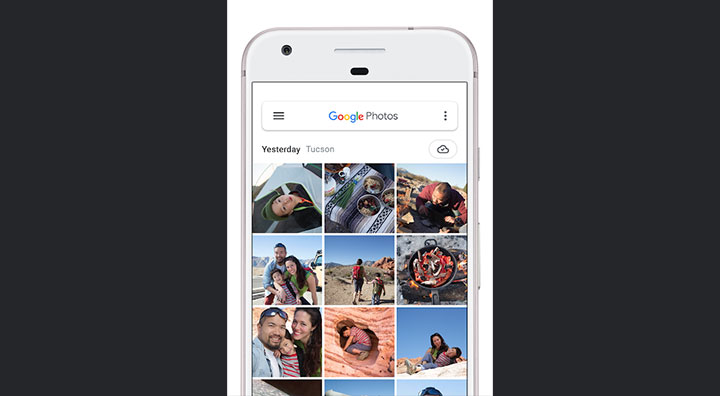 Google Photos is a universally loved cloud storage for, well, photos. Over the years, a lot of awesome features have been added to the app. One of which is a collage maker.
Now, the collage maker offered here is pretty barebones. What I mean by that is, you can select images and the app will create a collage for you. That's it. The app decides how to arrange the photos. There's no customization, of sorts.
The good news is that the assistant automatically creates collages for you from time to time.
[googleplay url="https://play.google.com/store/apps/details?id=com.google.android.apps.photos&hl=en_IN"]
2. Layout From Instagram: Collage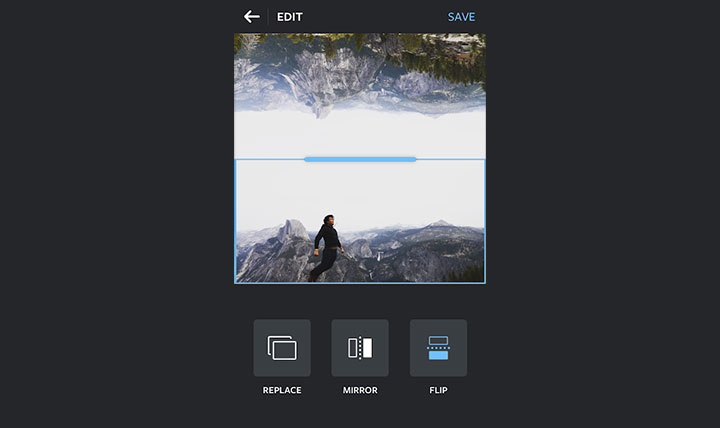 Layout, hands down, is my favorite collage making app of all time.
What's good here is that you don't have to rely on your Instagram gallery to make collages. You can load photos from your local gallery too. The app has some really good templates which you can rearrange by stretching the edges.
You can choose 9 photos at maximum. Plus, you can perform functions like flip, mirror, swap, zoom in, or replace with just a few touches. Moreover, you can even apply some filters.
Once you're satisfied, you can save them in your gallery or directly share the photos on Instagram.
[googleplay url="https://play.google.com/store/apps/details?id=com.instagram.layout&hl=en_IN"]
3. MOLDIV – Photo Editor, Collage & Beauty Camera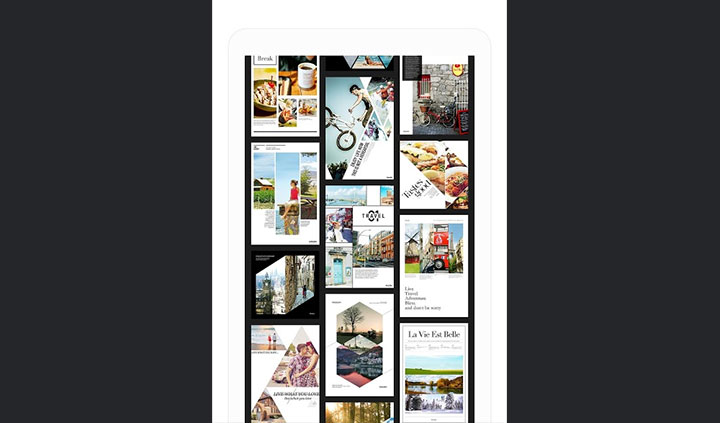 Moldiv is a photo editor app that is packed with features; not only for collage making but for capturing and editing photos too. The app offers 13 themes, 190+ filters, design tools ( stickers, texts, patterns). For collage, it has various style options like magazine, poster or themed album. Also, it comes with 200+ fonts, 500+ stickers, and 300+ frames.
The app can save images at the highest resolution supported by your phone so that you can share crisp pictures on social media.
[googleplay url="https://play.google.com/store/apps/details?id=com.jellybus.Moldiv&hl=en"]
4. Pixlr – Free Photo Editor
Pixlr has been around long enough to be called the best photo editing app for Android. One of the main features of Pixlr is collage making. And, it offers a ton of customizations for it.
For starters, the app has lots of presets to get you started. Moreover, you can make use of various retouching tools to make the most of your photos as every menu has lots of customization options that you can experiment with.
If so many customization options sound overwhelming to you, the app also has a feature that does everything automatically on its own which adjusts things like lighting and optimizes colors to give you the best results without doing anything at all.
For those who want complete control, you can tweak stuff like proportion, edges, spacing, etc. and see the changes take effect in real-time.
[googleplay url="https://play.google.com/store/apps/details?id=com.pixlr.express&hl=en_IN"]
5. piZap Photo Editor, MEME Maker, Design & Collages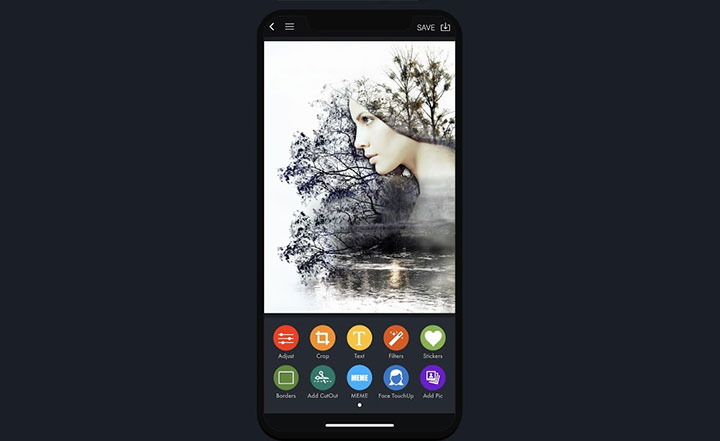 piZap is a simple app that gives you total control over the collage making process along with lots of customization options. For example, it has 1200+ collage layouts, 70+ fonts, 30+ vibrant themes, and 1400+ stickers, along with the basic stuff like borders, backgrounds, frames, etc.
Once you are done making collages, you can directly share them to various social media like Instagram, Facebook, Snapchat, Twitter, etc.
Other than collages, you can also use this app for editing photos or making memes.
[googleplay url="https://play.google.com/store/apps/details?id=com.digitalpalette.pizap&hl=en_IN"]
6. Fotor Photo Editor – Photo Collage & Photo Effects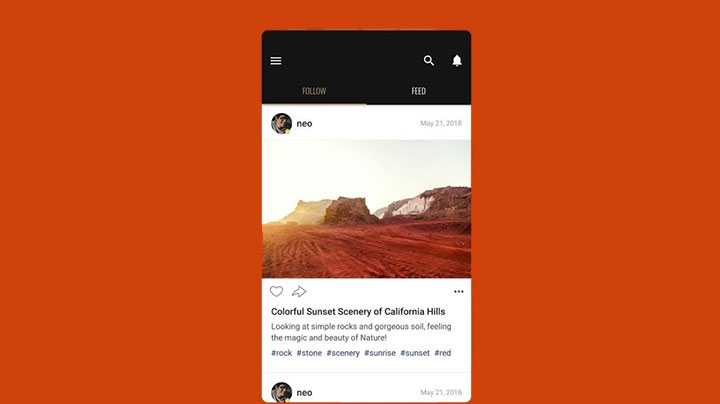 Fotor is a great collage maker; in fact, it's an awesome photo editing software in general.
Just like Layout, you can use a maximum of 9 photos for collage. The app has over 100 filters and effects like frames, stickers and other necessary stuff. While a lot of the customization features are available for free, you need to pay a fee to unlock and access everything that it offers.
Honestly, though, the free stuff is so good, you might not even feel like going for the premium version. There are no intrusive ads too, so that's a plus.
[googleplay url="https://play.google.com/store/apps/details?id=com.everimaging.photoeffectstudio&hl=en_IN"]
7. PicCollage – Easy Photo Grid & Template Editor
PicCollage is a minimal collage maker with an intuitive interface and lots of customization options.
The app offers tons of texts, stickers, images, and frames for you to play around with to get the best end result. You can flip, crop, delete, resize, and do a lot more with simple gestures.
The predesigned templates also give you the option to create greeting cards.
Once you are satisfied with what you've created, you can share them on various social media like Facebook, Instagram, and Snapchat. Or, if you feel like it, you can convert them into phone cases or actual paper greeting cards.
[googleplay url="https://play.google.com/store/apps/details?id=com.cardinalblue.piccollage.google&hl=en_IN"]