Well, there is a possible thing wrong to say that a motherboard is one of the key components of a PC. It is the center point of communication where all the requests are handled. In a real sense, it is the platform where all electronic components are fixed and can communicate with each other to make the PC run smoothly. Here is The Best gaming motherboard under Rs 10,000.
You might have no idea that when it comes to assembling a gaming PC, particular attention is to be paid to selecting the motherboard. Cheap is not always quality, and there are certainly other things like this you need to keep in mind. In case you have a limited budget of Rs 10,000 for buying a motherboard for your gaming PC, we guide you on how to have something that is a perfect blend of quality and price. Check out the below-listed options.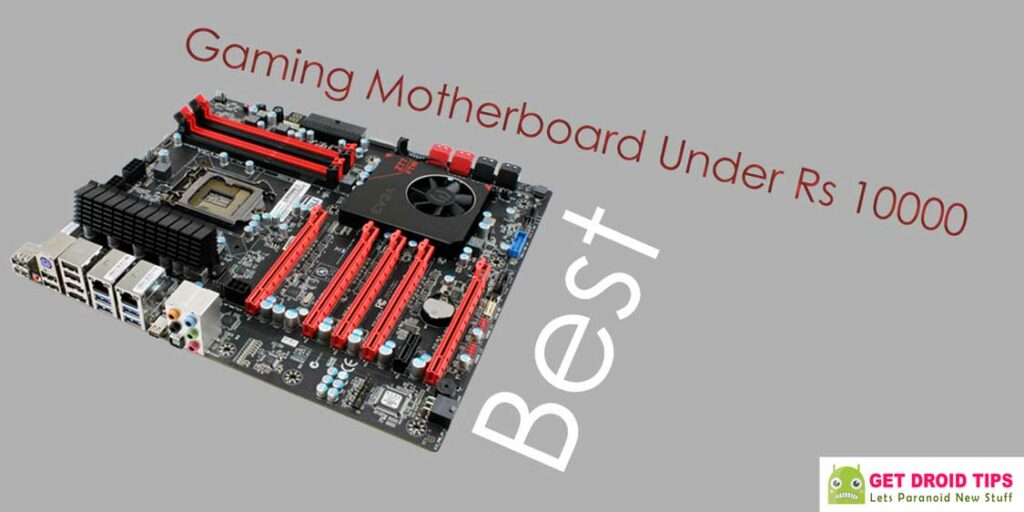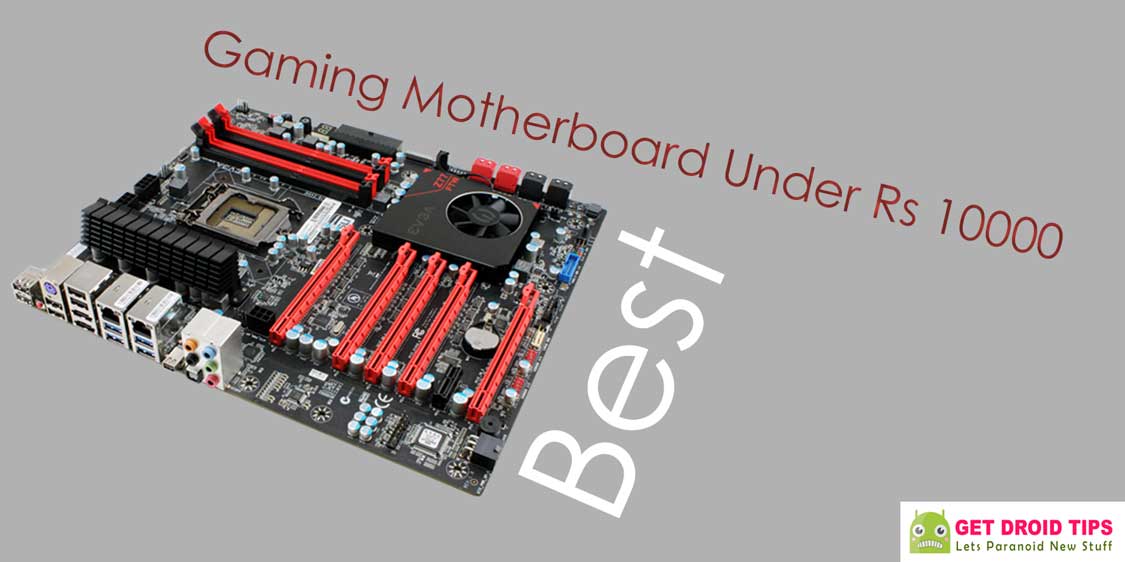 Best gaming motherboard under Rs 10,000
1. ASUS Z170 pro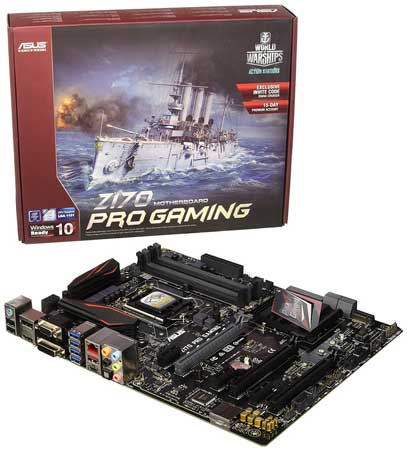 Something that makes this motherboard an ideal choice for most gamers is the numerous features it is equipped with. The best one is the two-phase U switch which is meant to overclock the CPU without entering BIOS. Multiple system fan port is a good option for radiator fan and thus gives you no reason to worry about cooling. You may find it lacking some features. However, that's the best you can get for this price. It only cost you around Rs 6000. The onboard switch makes the troubleshooting process incredibly simple. Asus Z170 Pro is an ideal choice for a gaming PC due to following features as well. Best gaming motherboard under Rs 10,000
Simple optimization of entire PC
Support for NVIDIA
Supports AMD Quad-GPU
2. Gigabyte B85M-D3H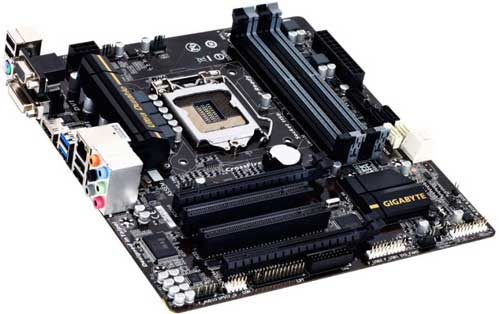 When it comes to buying gaming motherboards, Gigabyte has always brought a smile to the face of those who search for the best motherboard irrespective of their budget. All eight series models of Gigabyte support 4th generation Intel Core processors. This is exactly what can be considered as the best combination of technology with features for your gaming PC. Simply the best audio features, performance-increasing technology, as well as support for the best graphic cards make it the best choice for a gaming PC. The average cost of this motherboard after GST is around Rs 7600 and you can buy it from all major websites that deal with electronic gadgets. Some more features of the Gigabyte B85M-D3H motherboard are:
Multi-GPU support
LAN with better ESD protection
Ultra durable 4Plus technology to assure unbeatable performance
Hybrid digital power engine
3. Intel DH77DF
Intel has worked very hard to make this motherboard simply the best one for those gamers who cannot spend more than Rs 10,000 on this component. This is one of the motherboards that support dual independent display for processors that have HD graphics. There are many features gamers can enjoy. Intel's Smart Response Technology has enabled it offers perfect signal to noise ratio for HD games with audio. This Mini-ITX motherboard is a good choice for lighter games. For heavy ones, we suggest you check out other options we have spotlighted. You can buy it from the market at the cost of around 9700 Rs. It has a lot of highly satisfied users. Best gaming motherboard under Rs 10,000
4. MSI A68HM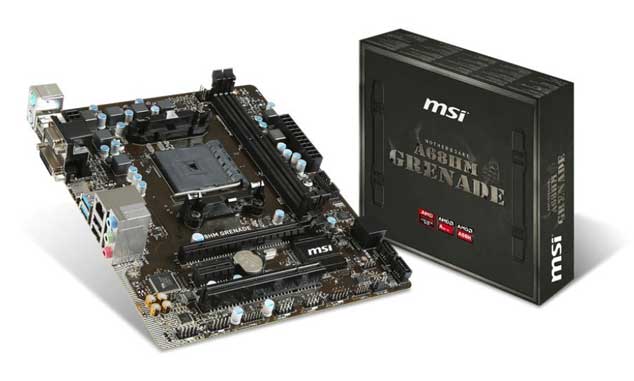 This motherboard has been designed to let the gamers enjoy their best games in a way they want. It has been designed keeping in view the needs of gamers and in fact to cater all their expectations. If it is equipped with your gaming PC, possibly you can have the best gaming weapon with you. Support for both DDR3 memory and 4th generation processors as well as gaming device port are just a few of its excellent features. It cost you around Rs 9500. You will get three USB ports and one slot for the graphic card. When it comes to memory capability, it supports DDR4 RAM which is clocked up to 2133 MHz. This motherboard, when combined with Intel i7, offers best performance irrespective of the game you choose to play. It is possible for you to overclock processors in case you want through this motherboard.
5. Gigabyte ATX GA-Z170XP-SLI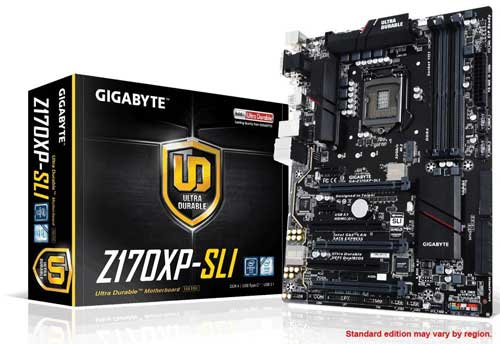 This is another favorite motherboard by Gigabyte which offers numerous benefits for gamers. The cost of this motherboard is close to 10,000. On some websites, you may even find it slightly costlier than the amount mentioned, but some coupon codes can help you get it in Rs 10,000 only. The best thing about Gigabyte ATX GA-Z170XP-SLI is there is no strict upper limit on overclocking. The power of up to 91 watts can be drawn as this motherboard has an eight-pin CPU. The three system fan ports simply let you bubble out all your worries for cooling the device while over-clocking. There are more slots than any other gaming motherboard can offer you in a similar price range. SATA Express ports available on this motherboard are more useful than standard SATA 3.0. In case you need to get the top class bandwidth, the M.2 connector available just below the CPU socket can help you a lot. To add more to your experience, it has an extra slot for the graphic card.
Some best features of this motherboard are:
Support for all 3rd and 4th generation processors.
ATX form factor of 30.5 × 22.5 cm
Support for 4x DDR4 of up to 64 GB.
Onboard graphics