Hogwarts Legacy's early-release gamers have been astounded by the new game, which is not at all surprising. The game is a whole new experience for all Wizarding World lovers and is situated in the Harry Potter universe that J.K. Rowling initially created, but with an astonishing new plot formed thanks to Avalanche Software's creativity. Gamers will attend Hogwarts as young witches and wizards, where they will be able to learn spells and create potions as well as grow plants, catch animals, and study magic.
Hogwarts Legacy gamers can modify the game, making it appear and function differently from how it does as a base game, as is the case with many games released nowadays. It can be difficult to choose which mods are the best in the game with so many excellent ones already being made by the game's passionate community. So, if you are someone who is searching for a guide to help you with the best modes, then don't worry because this guide will help you. In this guide, we will discuss about the best Hogwarts Legacy Modes in 2023. So, make sure to read the full guide to know about it. And now, let's start the guide without any further ado.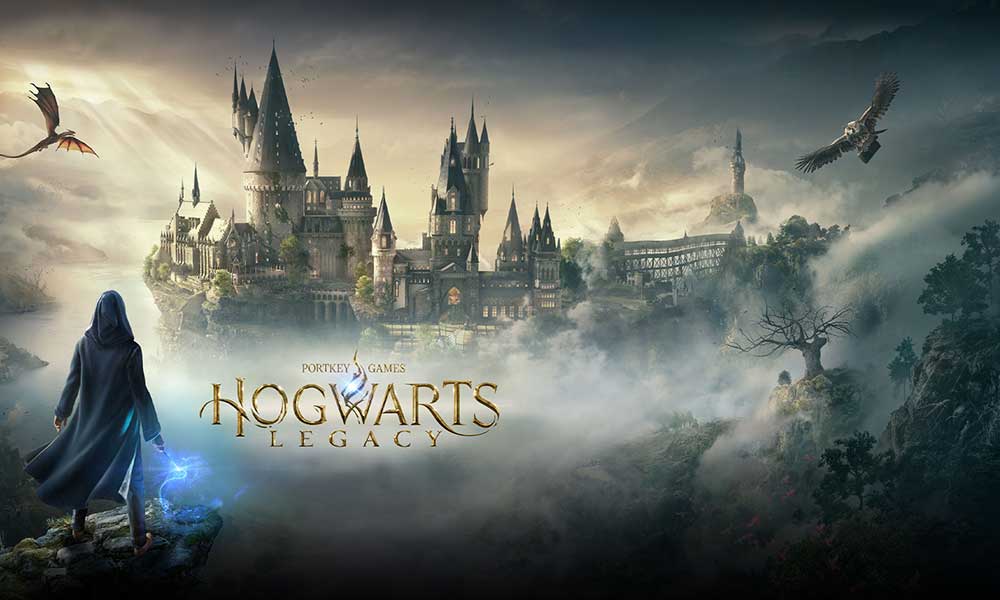 What Are The Best Hogwarts Legacy Modes in 2023?
Below down we have listed the 5 best Hogwarts Legacy modes that you must try.
Arithmancy Number Marking Mod
Arachnophobia Mode Mod
Better Texture Mod
Thomasbroom Mod
WeMod
To know about them in detail, continue reading the article.
Arachnophobia Mode Mod
One of the most popular mods for Hogwarts Legacy is Arachnophobia Mode, which features the terrible spiders that every player will unavoidably run into. In the main game, there is no method to make coming across these monsters less traumatic for those who have arachnophobia, despite the fact that some other projects featuring enormous insects (like Grounded) already have this functionality.
The modder NorskPL has thankfully offered an alternative for gamers who don't want to get up and personal with these animals. This mod changes acromantulas into harmless-looking cubes, sparing many Hogwarts Legacy players from nightmares and temper outbursts.
Thomasbroom Mod
Until a Thomas the Tank Engine modification for a computer game is made, it cannot be said to be a truly popular one. Curiously, the creator of Hogwarts Legacy chose to replace your flying broom with a model of a child's cartoon character instead of just adding it to the game, which will undoubtedly make your flights extra stranger.
WeMod
WeMod does it for you in Hogwarts Legacy, just like Cheat Codes do in GTA games. This mod changes a tonne of game mechanics, giving you things like unlimited health, one-hit kills, money multipliers, instant cast times for spells, etc.
Arithmancy Number Marking Mod
The campus's Arthimancy Math Puzzle Doors may already be known to those who are playing Hogwarts Legacy. However, the animals already have the number assigned to them imprinted on them because of the Arthimancy Number Marking Mod. This saves you the time it would take to try to solve the Arthimancy Cipher.
Better Texture Mod
The next best mod in Hogwarts Hazards is Better Texture Mod. There is no harm in taking a closer look at the Wizarding world with more vibrant and crisper images. This mod gives the environment, NPCs, houses, etc. a much nicer texture by reshading them.
Where You Can Download The Hogwarts Legacy Mod?
Now, that you know about the best mods of Hogwarts Legacy in 2023, the question arises that from where you can download them. If you are thinking of the same question, then don't worry because we have the answer to this.
The majority of Hogwarts Legacy mods are available on the well-known Nexus Mods website. This has long been recognized as one of the most dependable and secure platforms for uploading and downloading updates.
How You Can Install The Best Hogwarts Legacy Mod?
Now, you might be thinking about how you can install the best Hogwarts Legacy Mod. Happily, we have answers to this question also. So, continue reading to know the answer.
You should carefully read the instructions and author notes before downloading and installing your favorite Hogwarts Legacy mods after selecting them. There are frequent suggestions for further actions to be taken with files as well as a suggestion of the location they should be installed into. To be safe, we nevertheless advise you to create a backup copy of the directories and files you intend to update.
Conclusion
This was all for the guide on the best Hogwarts Legacy Mod for 2023. We hope that with this guide, you were able to know about the best mod and clear your doubts related to it. If you have any questions or any doubts, then do let us know by mentioning them in the comment section below. So that, we can try our best to solve them and provide you with a guide on it. Also, for more such helpful guides on Hogwarts Legacy, do check out our website.