Our new generation is obsessed with smartphone and selfies. No matter which social media platform you go, you will find plenty of selfies here and there. Selfies are the new form of candid moments nowadays. With the growing selfie trend, there are professional selfie camera apps in the play store which can help you to get a good quality selfie.
So today, we are here to tell you about some of the best selfie camera apps for android.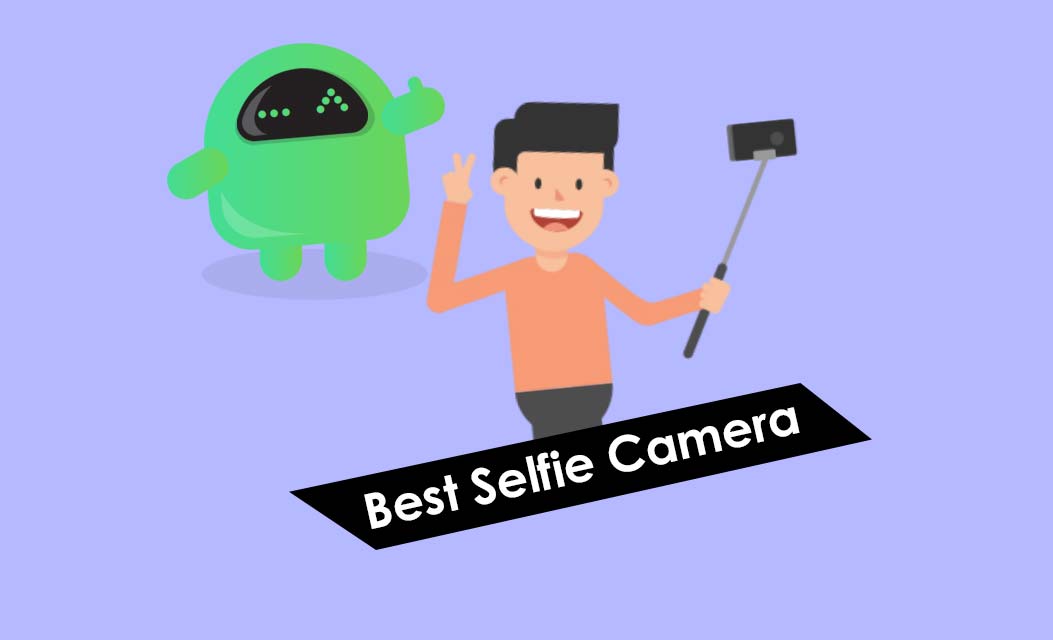 Best Selfie Camera apps for Android device
Apparently, the camera isn't the only thing which matters while taking a selfie. A good selfie comes out from a good selfie camera. These selfie camera apps are designed to create better selfies using AI algorithms, AR masks, and stickers. Since the play store is filled with plenty of selfie apps. To make it easier for you, here are some of the best selfie camera apps for android.
[googleplay url="https://play.google.com/store/apps/details?id=com.venticake.retrica&hl=en"]
Retrica is one of the old and still the best selfie camera apps available in the market. There are plenty of stickers, filters, and effects which you can use to bring the moments to life. Retrica has perfect filters and stickers for every moment. There are more than 100 stickers and the new ones are coming with every update.
Also read: LG 5G Smartphone comes with vapour chamber cooling
Another great aspect about Retrica is that it has its own editing engine which allows you to edit the pic. You can crop, straighten or doodle your selfie shot easily. Retrica also has the watermarking feature and timer making feature as well. You can also take a collage selfie with Retrica with its one-click collage option. With Retrica, you can focus more on capturing yourself without any efforts on time and editing.
[googleplay url="https://play.google.com/store/apps/details?id=com.cyberlink.youperfect"]
YouCam perfect is loaded with lots of filters and options for selfies. There are multiple real-time face beautifying effects. The best part about YouCam Perfect is its AI beauty feature which brings true skin tones. YouCam Perfect also have multiple one-touch filters which you can use to beautify your selfie. It also comes with a built-in editor so you can crop, edit or play with multiple picture settings.
If you're looking for a beauty camera app which can bring true skin tones out of your selfies then you should try this app. Apart from true skin tone, it can also fix any pimples, skin marks, odd face shape, and sizes on your face. All these features come absolutely free with this application.
[googleplay url="https://play.google.com/store/apps/details?id=vStudio.Android.Camera360″]
If you guys are looking for a realistic selfie camera app then Camera 360 is a great choice for you. It comes with many beauty filers which will bring natural skin tones in your selfie shots. Camer360 is capable of capturing high-quality HDR selfie shots with real-time stickers. You can also change the look of your photo, change saturation settings, apply filters etc.
Also read: Huawei might showcase their first 5G Foldable Phone
Making photo collages is also a fun and easy task on this app. If you want to take quick selfie shots with great quality then this is a great choice for you. There are also custom filters which you can apply on your selfie shots with one single click.
[googleplay url="https://play.google.com/store/apps/details?id=com.campmobile.snow"]
SNOW is the latest selfie camera app with plenty of new feature and stickers. There are multiple advanced features which can fix face shape, tilt size. Apart from that, you can also apply beauty filters on your eyes and teeth as well. SNOW offers augmented reality stickers offering many masks and overlaps. Such as doggy face filter and DSLR face filter.
Apart from that, SNOW offers season filters easily available on your selfie dashboard. So if you're taking a selfie in winter, then SNOW will offer you customized winter filters to take the best selfie shot. After taking a selfie shot, you can adjust brightness, saturation, ambiance, tones, tilt etc.
[googleplay url="https://play.google.com/store/apps/details?id=com.linecorp.b612.android"]
B612 is one the best free selfie camera apps available in the play store. It started with multiple sticker selfies which many users love the most. As of today, B612 offers thousands of stickers which are updated on daily basis. When it comes to beautifying, there are plenty of face beautifying features. These include nose shaping, face lifting, height increase, blemishing etc. You can also apply beautifying features to your eyes and can even change your eyes color as well. B612 is very diverse when it comes to its stickers and best for one's everyday selfie needs.
So, guys, these are the best selfie camera apps which you can use today to get the best out of your selfie. Let us know which one of these camera apps you like the most. Thank you for reading and have a wonderful day!