If you're one of the OnePlus TV users, you should know that there are some connectivity issues ongoing with it. A couple of common issues can be found with OnePlus TVs such as Wi-Fi connectivity issue, lagging or freezing issue, black screen issue, don't power on, keeps rebooting, app crashes, and more. Meanwhile, the Bluetooth Connectivity Issue on the OnePlus TV is also on the list.
Also Read: Fix: Unable to Connect with Wi-Fi on OnePlus TV
Now, if you're also experiencing the same Bluetooth connectivity issue then make sure to follow this troubleshooting guide completely. According to multiple reports, OnePlus TV users are getting several issues with the Bluetooth such as unable to connect with Bluetooth, Bluetooth gets disconnected automatically, no sound is coming while using Bluetooth to play music, other Bluetooth-related issues, etc.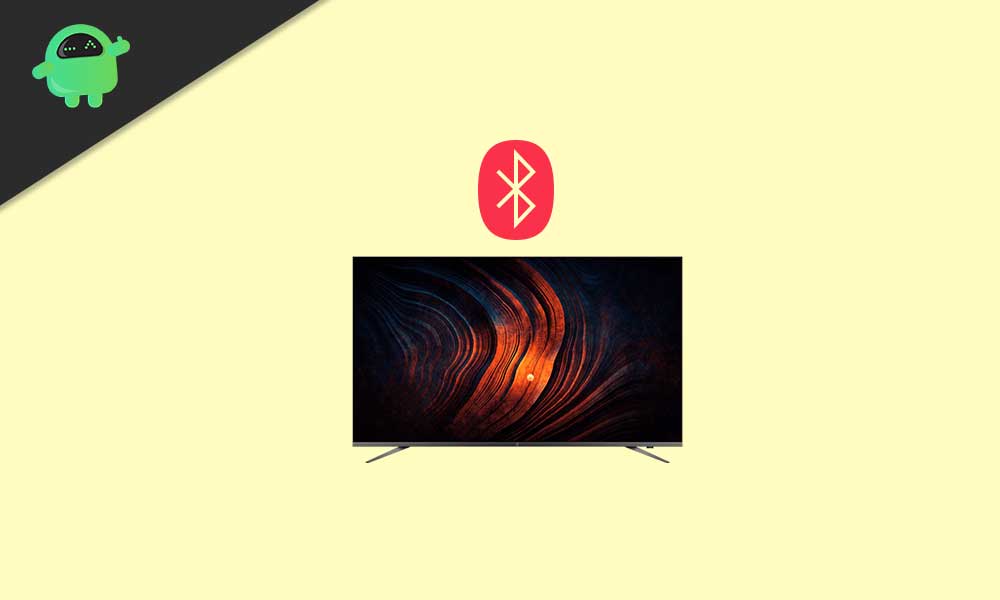 How to Fix Bluetooth Connectivity Issue on OnePlus TV
Well, as we've mentioned all the common issues with the Bluetooth connectivity for your OP TV, let's get into the possible workarounds below to resolve it.
1. Unable to connect with Bluetooth
It seems that the device is showing that the Bluetooth connection icon is there but it's actually disconnected. If that's what you're experiencing then try rebooting the OnePlus TV and reconnecting it.
Sometimes it may also possible that you're using the same Bluetooth which you once connected previously but it starts showing the error message with the wrong PIN code while reconnecting right now. In that scenario, please make sure to properly check whether the Bluetooth is connected with any other device or not.
Try updating the OS of the OnePlus TV to its latest patch.
Check if the Bluetooth device is available for pairing or not.

If in case, a Bluetooth device has paired earlier but it's not working right now, then you should cancel the paired/connected device first and try to re-scan the Bluetooth connection to cross-check it.
2. Bluetooth automatic disconnection
In most cases, OnePlus TV users have reported that even after connecting to Bluetooth, the OnePlus TV gets disconnected automatically quite often or randomly.
Check whether the OnePlus TV is within the range of Bluetooth signal or not.
Make sure that the Bluetooth device is fully charged and placed nearby.
3. No sound while using Bluetooth to play music
Sometimes the device shows Bluetooth has connected successfully, but the connected device has no sound when using it. If you're also facing the same, follow the steps below:
Check if the earphone or speaker is physically intact, connected, and working on other devices after connecting successfully.
Make sure to reboot the OnePlus TV as well as the Bluetooth device to cross-check if the problem is fixed or not.
Alternatively, try performing the factory reset to your TV. Head over to Settings > Select More Settings > Select Reset. [Make sure to backup data before reset]
Some of the unfortunate OnePlus TV users are reporting that the TV is stuck while playing any music or video using Bluetooth. If you're also facing the same problem, follow the steps below:
Try turning off the Wi-Fi connection and check for the issue again.
Next, make sure to check out if the Bluetooth device is too far away from the OnePlus TV or not. Keep the device distance between 10 meters of a range because the Bluetooth signal works better within this range.
If your room or place is too much congested then we'll suggest you keep your Bluetooth device closer to the OnePlus TV as much as possible for better connectivity.
That's it, guys. We hope this guide was useful to you. Feel free to ask in the comment below for additional queries.
Credit: OnePlus Support