Esports and PC/console gaming have always looked extremely attractive to a large audience and novice players. Everything evolved gradually and set in motion a massive increase in the number of viewers in eSports and the number of viewers in streamers. This transition began in 2018 when many streamers openly declared their income on platforms like Twitch, Mixer, and YouTube.
Today, when the whole world has learned about new millionaires, the question of how to attract an audience to your channel has become the hottest.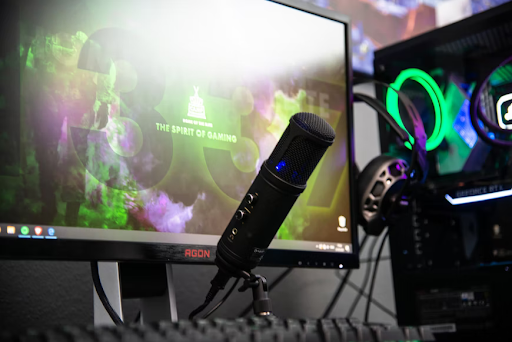 The Twitch game streaming platform allows everyone to conduct online broadcasts on the channel. But many novices and not only novice streamers are well aware of all the difficulties of attracting a new audience and keeping it on the channel. The reasons are simple:
Twitch does not support newcomers in any way. Most of the traffic goes to those who have been streaming for several years.

It has become very expensive to

promote your Twitch channel

, and there may not be any exhaust at all.

Everyone is copying the same style of play which results in viewers not being able to tell the difference between streamers.
We will not list all the problems so as not to remind you of the sore ones, but rather focus on how to get out of this situation. Before gaining viewers on Twitch and studying Twitch Analytics, you should properly organize the gameplay so that the audience does not forget why they came and is regularly active.
How to get views on Twitch
Not everyone succeeds in becoming popular on the Twitch streaming platform. One of the reasons is the lack of interest in creating high-quality content and attracting Twitch followers in an exclusively quantitative way – cheating.
To gain popularity, you need to start with a plan. Successful streamers are disciplined and organized. They see Twitch not only as entertainment but also as their business, something from which they receive income. You need to immediately come to terms with the fact that you will have to work on the Twitch channel.
You need to gain views in several ways at once so that interested subscribers and viewers come. At the initial stage, promotion services can provide assistance, then active viewers will come who evaluate the popularity of the channel and make a choice whether to subscribe or not.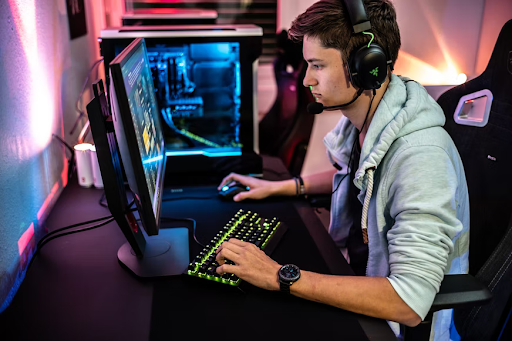 The number of online viewers
The number of viewers on Twitch streams is a variable value. It depends on factors such as the popularity of the game, the time of the broadcast, and seasonality.
A strong decline in viewers can be observed when changing the subject. If a channel owner played Lost Ark for several months and then switched to rel="sponsored"Final Fantasy XIV, you should expect a churn of subscribers.
Competition should be taken into account. If thousands of viewers come to any author to broadcast, it is not always right to choose their tactics. You can try another topic, in which there is less competition.
You also need to take into account the time of the streams: it should not coincide with the broadcast time of the top players. It is advisable to time the broadcasts coincide with the rest hours of users when they have the opportunity to access their favorite content. All this will increase the number of subscribers.
Stream schedule
One of the most important moments in the organization of the channel is the schedule. A potential subscriber should see what time they should expect the video. Chaotic broadcasting will not be optimal, because many people want to get to the beginning of the stream on Twitch and set aside time for this in advance.
If a subscriber misses a stream several times just because the stream doesn't have a fixed time, this will be the reason for unsubscribing. This behavior of the streamer has another significant drawback – a low number of viewers. The one who accidentally guessed over time or saw the broadcast in the recommendations will come (provided that there is a high rating).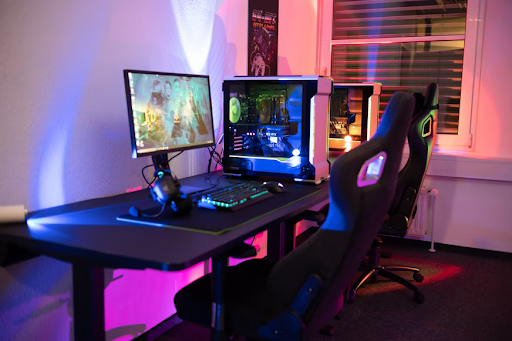 The timetable must be visible. It is better if it is repeated on several social networks and regularly voiced. Create a content calendar and do not forget about announcements, which are also desirable to be placed on various Internet resources.
How to stream properly
The viewer comes to the stream on Twitch not just to watch the passage of the game, but to get feedback, have a good time in the company, and discuss the gameplay. A silent streamer is doomed to failure unless they attract attention with something else: a special style of play, incredible charisma, and atypical behavior.
But without communication, it will be difficult to interest subscribers. Therefore, the first thing to take care of is a casual conversation with the audience and a good microphone.
For streaming, it is also important to have:
the Internet without failures;

a room where no one will interfere
For additional viewer traffic, you can record a stream, and then upload a cut of the best moments on your YouTube channel. According to YouTube, over 200 million users view video game-themed content daily on their platform – you wouldn't mind if some of them watched your videos too, right? To make it possible, you need screen recording software and a video editor. In order to not overpay you can use a free video maker without a watermark. All these programs are easy to use even for beginners.
See how the most successful streamers Rachell "Valkyrae" Hofstetter, Elliott "Muselk" Watkins, or Lannan "LazarBeam" Eacott make their screencasts. You can do the same!
Of course, to be as cool as these guys, you need to take care of the design of your channel, make an attractive thumbnail, cover for video, etc.
Game selection
Beginner streamers on Twitch should choose popular games: CS:GO, League of Legends, DotA.
If you immediately choose one topic and stick to it, more people will watch the stream in a shorter period of time. After that, you can try to change the games.
Chat communication
You need to communicate not only in your chat but also when visiting popular streamers. Then other users can go to your channel out of interest and stay there. This tactic increases the memorability of your nickname.
Ways to cheat
Cheating bots through special services and applications is a dangerous activity on Twitch. First, it makes little sense. Secondly, the platform may notice suspicious activity and block the user.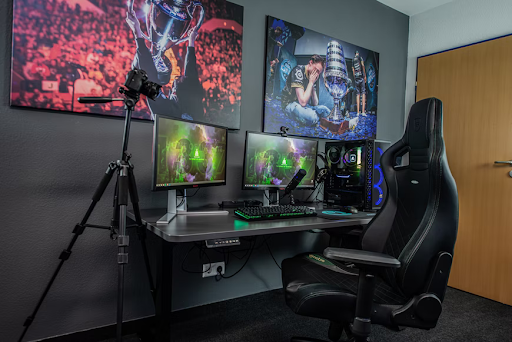 But cheating methods are needed in order to create the appearance of a newcomer's popularity. When a user sees that there are several thousand visitors on the stream, they become curious about what attracts the attention of this channel. In this way, active subscribers are attracted.
Conclusion
Success doesn't happen overnight, so if you're trying to figure out how to get more viewers on Twitch, don't expect these strategies to work right away. A few social media posts and a new streaming webcam might help in the short term, but you need to be consistent to really grow, with regular streams and audience engagement.
If you haven't been successful on Twitch, don't be afraid to try major Twitch alternatives like YouTube or Facebook Gaming. Whether you're streaming on Twitch or Facebook, don't forget to build your community on a platform like Discord where you can interact with your Twitch followers and promote your channel outside of the broadcast for free.