If in case, you haven't heard about checkra1n then don't worry. Here we've shared with you the possible steps to bypass your iCloud account on iOS 14 with CHECKRA1N. Starting off, it's a jailbreaking method for the iOS devices that can't be patched by Apple. Just like rooting on Android devices, Jailbreak is a method to get escalated privileges on the iOS system. Therefore, users can easily download and install third-party apps outside of the App Store.
So, this superuser access on your iOS device after jailbroken becomes quite useful to use external third-party apps. Although jailbreaking your iOS device can affect your personal data, payment information, important docs/files, contact information, system security, etc, some interested users are still very eager to so-called customize their iOS devices. Now, let's take a quick look at the jailbreaking method overview below.
What is CHECKRA1N?
So, the CHECKRA1N is a project which was executed by a team of hackers by exploiting an unpatchable vulnerability in iOS [previously named checkm8]. With the help of this vulnerability, users can jailbreak their iOS devices from iPhone 5 to iPhone X (iOS 12.3 or above) very easily.
Now, the checkra1n app created by the hackers can be downloaded on a macOS running computer and used to jailbreak an iPhone by connecting to the computer. Therefore, without wasting further time, let's get into it.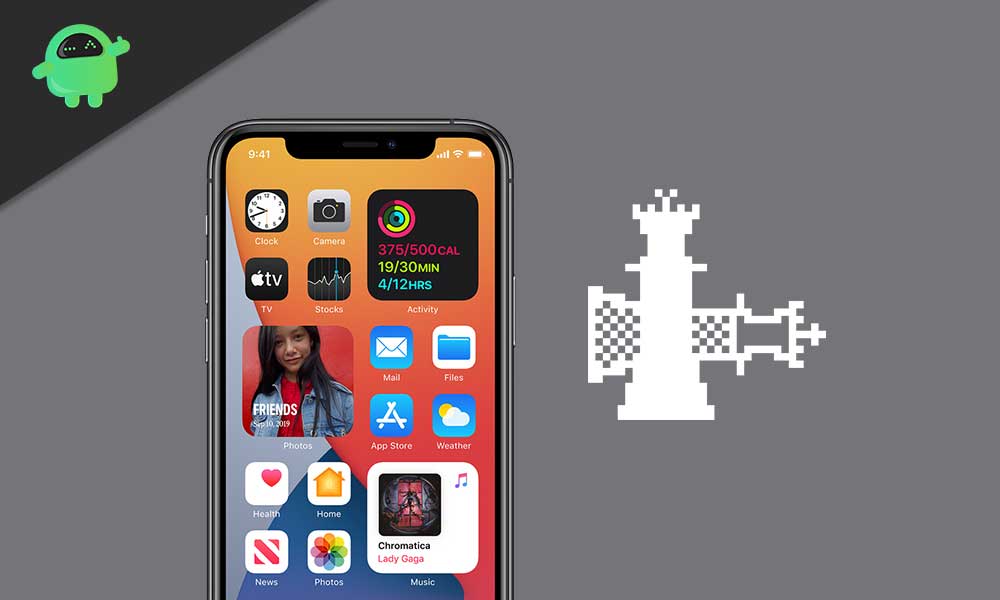 Bypass iCloud on iOS 14 with CHECKRA1N
So, if your iPhone is running on the iOS 14 version and the iCloud activation lock is preventing you to use your handset, then this will be a good solution.
First, download the latest version of checkra1n from this official link on your Mac. [Click on the 'Get the beta now' and select 'Download for macOS']
Make sure that your iPhone is connected to the Mac via the lightning cable.
Now, go to the downloads folder and double-click on the checkra1n file > You'll get a pop-up on the screen like checkra1n > Applications.
Just drag the checkra1n icon to the Applications icon and click on 'Replace'.
Enter your Mac computer password to allow the replacement if prompted.
Once the checkra1n has been installed, close the pop-up window > Now, launch the CHECKRA1N app on your Mac.
Go to Options > Mark 'Allow untested iOS/iPadOS/tvOS versions' by clicking on the checkbox.
Click on 'Back' and choose 'Start' > Click on 'OK' to confirm.
Click on 'Next' > If you get a pop-up that 'A software update is required to connect to your iPhone' then make sure to update it by just clicking on 'Install'.
Have some patience until the download process finished.
Click on 'Close Applications and Install' > Once installed, click on 'Done'.
Now, you will need to re-run the Checkra1n application. So, click on 'Start' again.
Click on 'OK' when prompted > Next, click on 'Next' to enter your connected iOS device in the Recovery Mode.
Now, you'll need to boot your iPhone in the DFU mode. Follow the on-screen instructions to do that.
Once the checkra1n did finish the installation, close the app.
Download the Sliver tool for Mac from this link.
Install the tool and open Sliver on the computer.
Go to 'More Options' > Select 'Bypass iOS 13.x.x' > Click on 'Relay Device Info'.
Next, click on 'Got it' > Click on 'Make it Ra1n'.
Wait for the process to complete and you should get the "iCloud Bypass Done" message.
So, all you need to do is to go back to the previous page from the activation screen on your connected iPhone and this time it won't ask for activation unlock.
You're done. Now, you can disconnect your device from the Mac and complete the initial setup process.
Note: Make sure to restart your iPhone if the issue hasn't been fixed for the first time.
That's it, guys. We hope this guide was helpful to you. For further queries, you can comment below.