School firewalls can be troublesome when you're bored in your computer lab and want to enjoy the internet. Most School keeps a firewall to protect their lab computers from viruses and to prevent students from accessing the internet. But there are few ways to bypass the school firewall and enjoy websites that you normally would not open in School. Most school firewalls have long lists of the websites that they block to aces. Most of them, including Facebook, Reddit, and other general-purpose websites. However, sometimes student also feels difficulty in accessing educational websites and encyclopedia related websites. So to clear such a gap, here are some clever ways to bypass your school firewall without getting caught. These methods are so clever that your teacher won't even know about them.
If you're a school student, then you probably have a student in a situation where you need to access specific websites, but due to School really, you can't. This is a hectic situation, and there are some clever ways to over it. Most school firewall only allows certain websites to load on your school computer. But there few methods to bypass that Firewall to enjoy the internet with more freedom.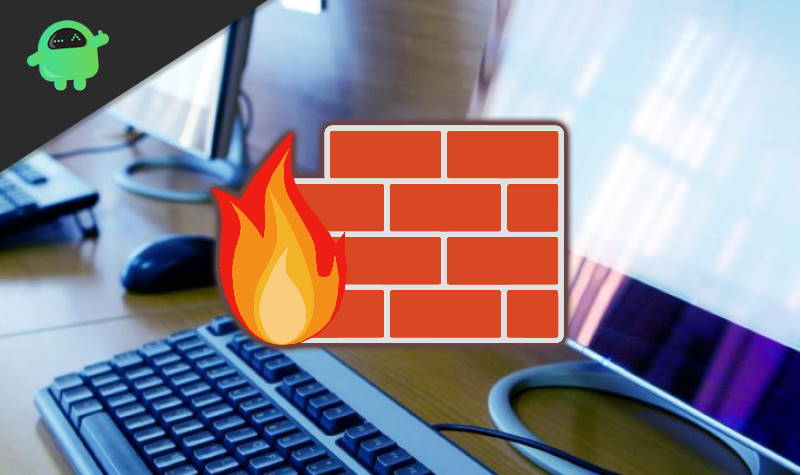 What is a school firewall, and why is it used?
The network traffic Monitoring device or software used to monitor the student's internet usage is a Firewall. The Firewall can also be used to restrict sites on the network. The Firewall used by the school generally controls the sites that students can have access to, and it is also used to monitor the websites that students use. Thus, its called a School firewall.
The School Firewall is used by the School administrative to prevent the students from visiting into any inappropriate websites.
How to Bypass School Firewall Without Getting Caught
The school firewall is great, but it limits the student's access to various websites. You can Bypass School Firewall; there are many ways to do it. However, if you are caught doing it, there will be a penalty for you like getting expelled, you can face legal action, or your personal data might get stolen, etc.
To know how to bypass the school firewall without getting caught, follow the solutions mentioned below.
Using a VPN
VPN's are services that encrypt your network traffic and send it to random servers located around the Globe. Thus it changes your IP address, and you can surf anonymously. There is no such disadvantage in using a VPN; it is completely secure. However, free VPN services are not well encrypted, and good VPN services do not come free.
To use a VPN service, you have to download an app on your phone, or if you are on a desktop, you can use a p2p VPN service for free from websites like VPNbook to encrypt your network and to hide your IP.
Using the IP address of a Website
When you enter a website URL, it is converted into IP address by your browser to search the server of the website. However, when you type the URL, the network monitor service can only see the URL it cannot see the IP address, So if you know the IP address of the website you wanna visit you can directly type the IP address of the website and open it. The Firewall can't tell by the IP which website you are visiting. To know the IP addresses of websites, you can see the WhatIsMyIPAddress tool.
You can also get the IP address of the website using the command prompt. Simply open Command prompt and type command: Ping www.Sitename.com
Buy using this method, you can get the IP, and if you put the IP address of a website, it will load as usual.
Using a Proxy Site
Proxy Sites are web services which you can use to visit any URL through the website, what the proxy site does is that it sends a request to the server using a proxy. So the Firewall that is monitoring will only see the URL of the proxy site it won't see which site you are visiting. There are lots of free Proxy sites available out there, you can just type proxy sites on Google, and it will show you the top results. However, there is a little disadvantage in using a proxy site; the monitoring service can see which proxy site you are suing, so use it at your own risk. To know how to use a Proxy site, follow the steps mentioned below.
Step 1) Go to google engine and search for a proxy site, or you can just type the URL of the website. For Example; https://hidester.com/proxy/
Step 2) Type the URL of the desired website that you wanna visit anonymously in the URL box of the website and click on the button next to it. The website will open in the Proxy Website.
Via Google Translate for a Proxy
If you can't use other proxy sites, then you can use Google translate as a proxy to bypass the school Firewall system. Follow these steps.
Step 1) Copy the URL of the Website that you wanna visit and open up the Google Translator.
Step 2) Paste the URL of the website and, on the other website, select the language that you don't use. For example, Japanese or something and convert the URL.
Step 3) Copy and paste the converted URL in the URL search bar of your browser and open it; it will act as a proxy.
You can use the translate feature to convert the text of the web page.
Using your Smartphone Hotspot on Mobile Data
This is the last option you can use to access restricted websites. If you are not sure about how to hide your IP or to use any of the above solutions, then simply turn on your Phone's Hotspot on Mobile data. Connect your desktop to your mobile network. This will send the server request directly from your mobile network without any restrictions, so you can access any website.
Disabling Firewall temporarily
This might be harmful and could lead you to permanent suspension. However, it is the most official way to bypass the Firewall in your school system. Most computers in school use the Windows firewall to block the internet traffic, so you can get easily disabled it. Follow the given steps below:
Open search bar, and search for "Firewall" query. Open the "Windows Defender Firewall with Advanced Security" option.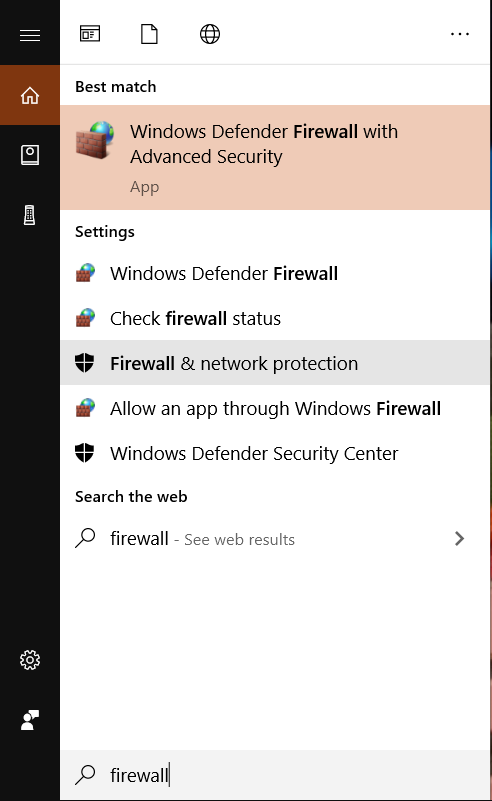 Now go to Customize settings option for Windows firewall.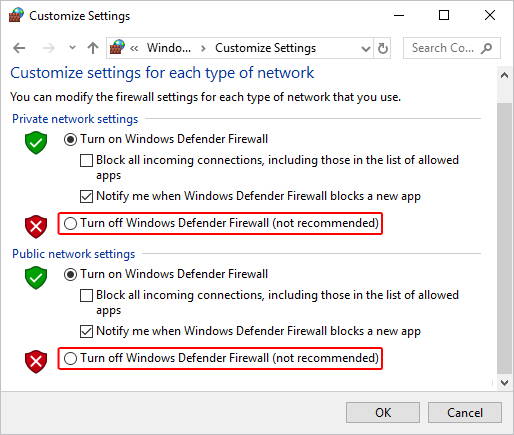 Here a new box will open, simply disable the Firewall from here and enjoy the internet without any restrictions.
Conclusion
School firewalls are there to protect students from the dark side of the internet, and also it prevents school computers from viruses, malware, and internet attacks. Only use these methods to bypass the school firewall when it is necessary. Because if you get caught, you might have to pay fine or charge suspension. Nevertheless, the case, you should use such methods carefully and avoid getting caught. Also, do not try to open gambling or other illegal sites because they might and you in permanent suspension from School as well.