Do you enjoy that movie and party nights with your friends? The global pandemic situation hinders social gathering and kills the fun of the party. It bored you to watch your favorite Netflix movie, web series, and play alone at home. Watching your favorite shows or film with friends is invaluable.
All those parties are worth a lot, and what we recommend you now is Netflix Party. Netflix Party is the google chrome extension that lets you stream the party with friends. Online streaming with a feature of chat to communicate is cool.
Best chrome extensions to watch Netflix together
Let's see the best chrome extensions to watch Netflix together with your friends and keep the fun of the party flowing.
Netflix Party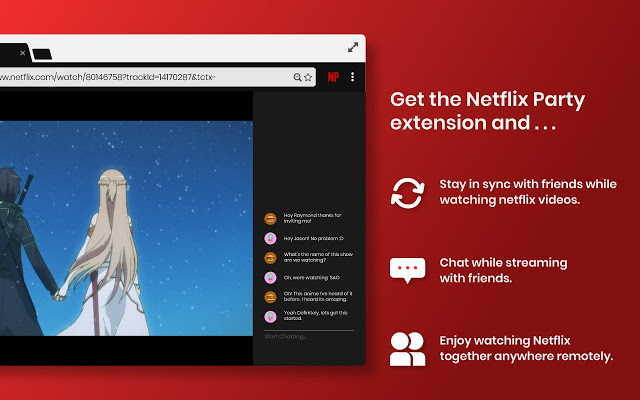 Netflix Party is the chrome web extension that lets you stream your favorite play, show, or film with your friends. It is easy to play and stream the videos with your friends.
It provides you to stream with your friends, and anyone pauses/plays the video. You have to start the video, pause it, and click on the extension button on your chrome browser. You can create sessions and add your friends to enjoy the video. To begin a new video, you need to start new concourses and add friends. It doesn't allow you to change the username, and you need to carry on with by default name.
Netflix's party is free and easy to use.
Watch2Gather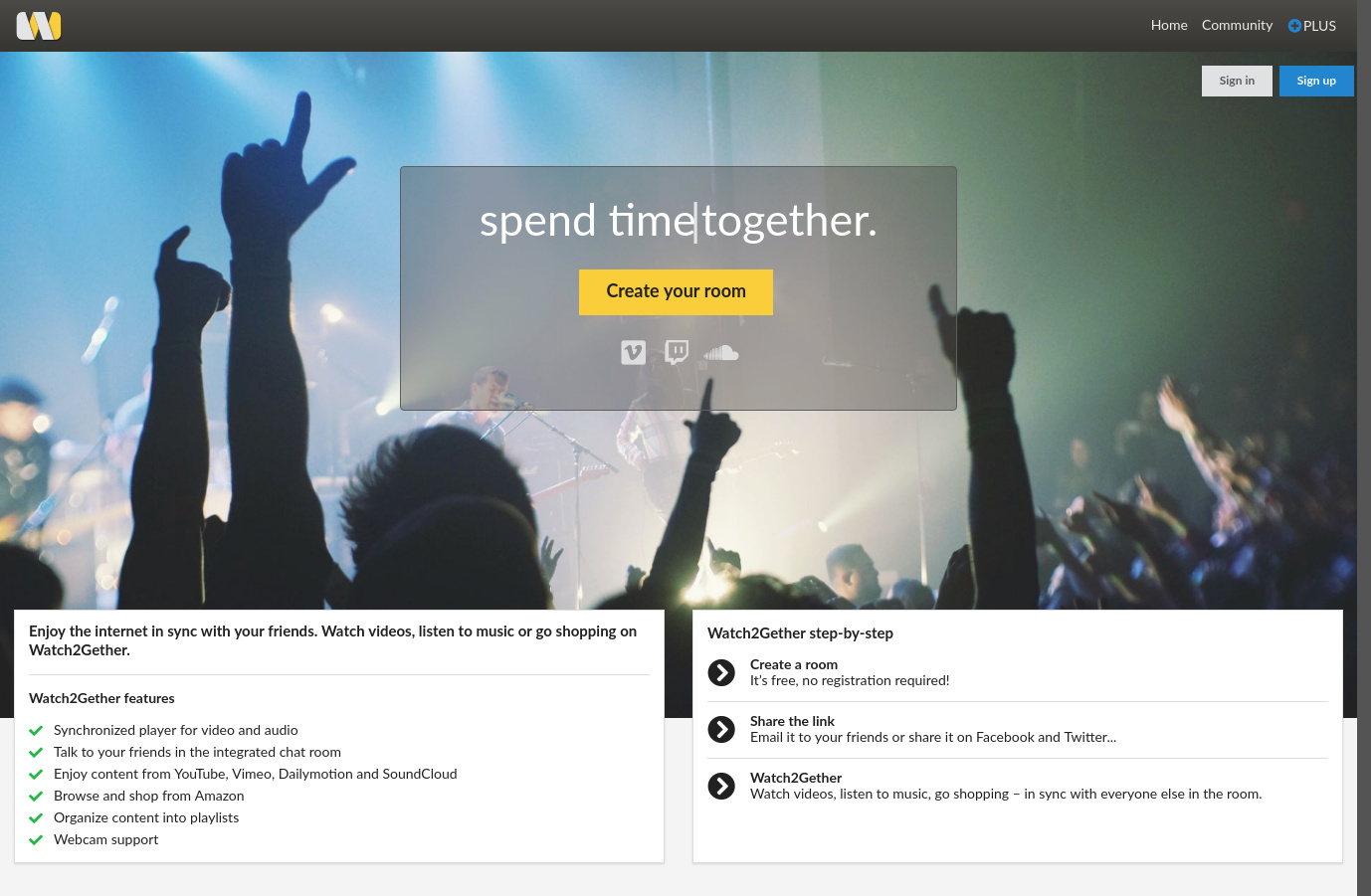 If you love to watch videos from YouTube, Vimeo, SoundCloud, and Twitch, then you should know about Watch2Gather. It let you stream the videos from your favorite social streaming platform. W2G retrieve the content from other platform and stream it for you.
Netflix is not compatible with the Watch2Gather player, and it launched W2gSync features. This feature allows you to paste a link of the video on the specific window of a private room to enjoy with friends.
The person who has created a session can only control the video. Others can only participate and watch the streaming.
Kast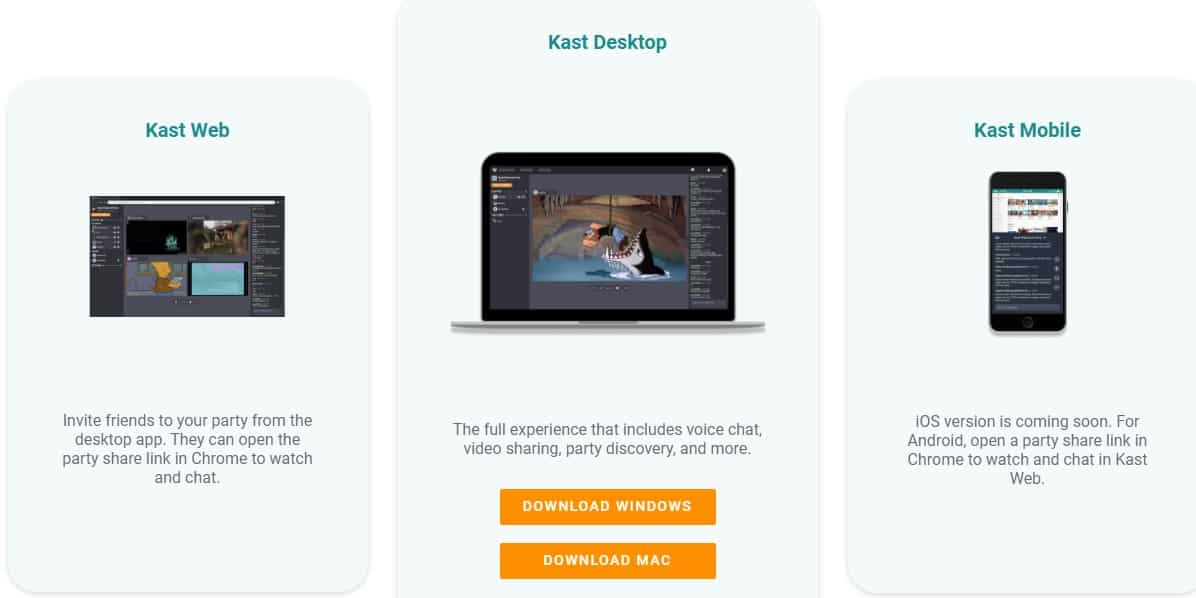 Kast chrome extension lets you stream major streaming platforms includes Netflix too. It is available as a web extension, desktop app for Windows/Mac, and iOS/Android application for streaming.
Anyone can control the streaming via proxy on the online portal. Anyone who is in the same room can enjoy the streaming. It can be private or public.
Kast application is free to download and use. Premium version ($4.99 per month) is available for better quality and ad-free streaming.
Scener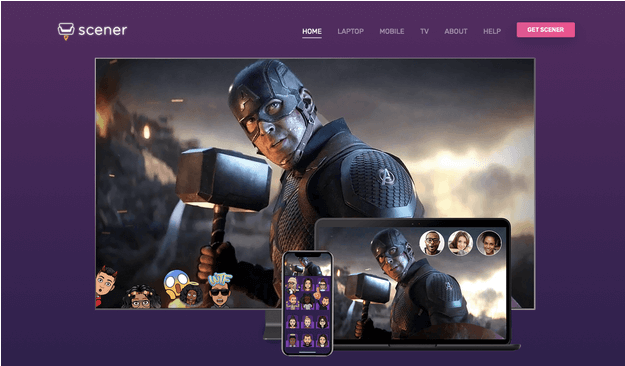 Scener provides you to stream the Netflix videos remotely. You can also chat with your friends during the streaming.
Few things need to keep in mind while using the Scener, such as it provides streaming only on Netflix's primary account. It is necessary to select a primary Netflix account when you are hosting the party and sharing your log-in with your friends. Scener lets you stream the party with a maximum of 10 people.
Scener app is available on the Apple app store, google chrome, and on Roku.
Meta stream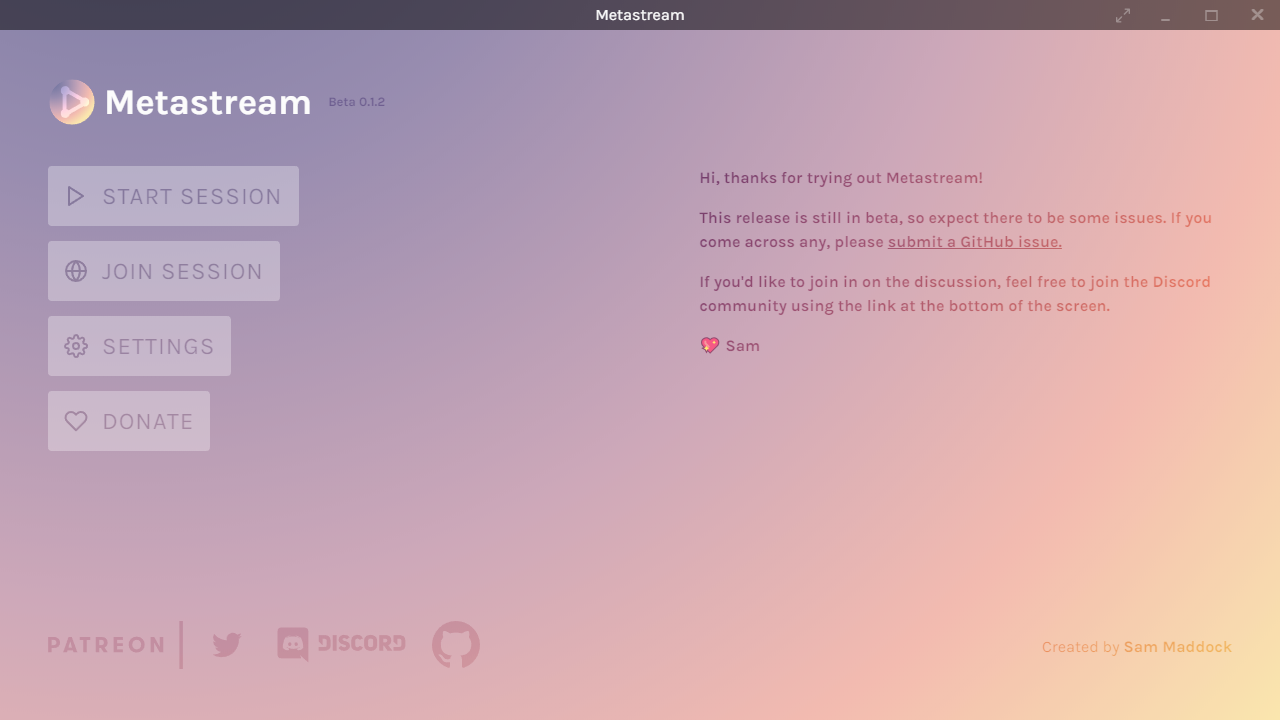 Metastream is the web browser extension that lets you stream Netflix on a web browser. The web extension is available for Google chrome and firefox. It doesn't have an application for streaming.
Metastream is effortless to connect the streaming room by private code.
It provides chatbox features as well as video queuing options to let continuous watching. You can start streaming by using downloading the browser extension for chrome and firefox.
Twoseven
Twoseven is the most reliable platform to watch Netflix and Disney+ with your friends. It is free to use and also has some optional paid plans.
The optional paid plan includes a minimum of $5 per month plan called "Convivialist." By understanding the current Covid19 global pandemic circumstances, the company has launched a special $3 per month plan called "Social Distancer."
Twoseven gives you chatting, streaming features, and the webcam view of your friends. You can also see the real-time expression of your friends during then streaming.
Above six are the best streaming extensions you can use to stream your favorite shows or film with your friends. What are you using for streaming, and which platform works best for you? Let us know your experiences down below in the comment section.