Panasonic Corporation is one of the popular Japanese multinational conglomerate companies known for its Air Conditioners, Televisions, and other consumer electronics & home appliances all over the world. Talking about Panasonic TV, they're one of the finest cinematic 4K viewing experiences of any other popular TV brand. However, there are some issues that may appear on smart TVs and the Panasonic TV Netflix not working issue is one of them.
Now, if you're also one of the victims to encounter such an issue then you can follow this troubleshooting guide completely to resolve it. Coming to the subscription-based streaming service, Netflix is another popular OTT platform that offers a wide range of streaming content to its users. Well, to make the content more vivid and theatre-like experience, users mostly prefer to stream on a smart TV. But sometimes it may cause some issues too.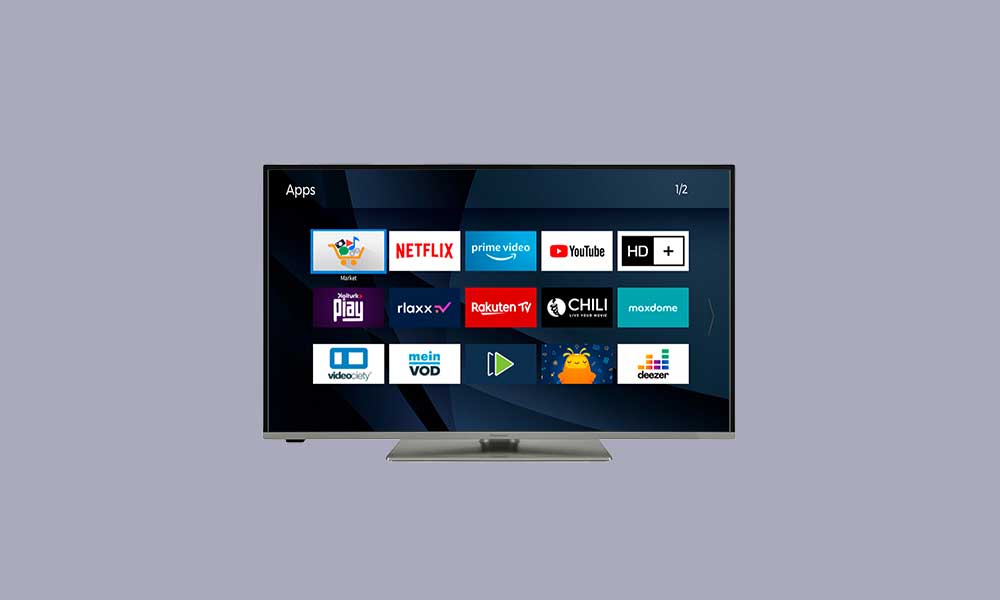 Fix: Panasonic TV Netflix Not Working
There may be several possible reasons behind such an issue because each device or each user might have multiple conflicts with the smart TV or streaming service. However, it seems that Panasonic TV is not connected to the internet properly is one of the common issues among users which will obviously prevent Netflix to launch or connect. Whereas some reports also suggest that either the Netflix app isn't installed or it's blocked by parental controls.
So, if you're having some difficulties with your Netflix app on your Panasonic Smart TV then you can jump into the possible workarounds below. Try manually fixing this particular issue by following all methods one by one. Now, without wasting any more time, let's jump into it.
1. Ensure you're connected to the internet
First of all, you should test out your internet connection because a poor or unstable network can cause multiple issues with the streaming service connectivity. To do so:
Run a network connection test from your device settings.
Try a different app and use the same internet connection on your device.
If the connection test fails or you can't open another app make sure your device isn't connected to the internet. You should also ask your device manufacturer for help to get it connected.
If the connection test works or you can open another app using the same network then try following the steps below.
2. Reload the Netflix app
You should also try reloading the Netflix app on your Panasonic TV to check for the issue. To do so:
Once you are on the error screen, select More Details via the remote.
Now, choose to Reload Netflix > After the app reloads, try Netflix again.
3. Sign Out of Netflix and Sign Back in
You can also try signing out of your Netflix account and then sign in again to refresh the account-related glitch. To do so:
From the Netflix Home screen, open the menu on the left.
Select Get Help or Settings > Select Sign out.
If you're on an error screen then make sure to follow the steps below:
Select More Details > Select Sign out.
NOTE: If you can't find Sign out then press these buttons on your remote – Up, Up, Down, Down, Left, Right, Left, Right, Up, Up, Up, Up. Then select Sign out.
4. Relaunch Netflix
Try relaunching the Netflix app from the error screen because it can easily avoid multiple glitches with the program while launching. To do so:
Make sure to select Exit > Try to open Netflix again.
5. Power Cycle your Wi-Fi Router
Perform a power cycle on your Wi-Fi router to check whether there is an internet connectivity issue or not. It basically refreshes the router glitch.
Turn off your Panasonic smart TV and then unplug the power cable.
Now, turn off the Wi-Fi router, and unplug the power cable.
Wait for around 30 seconds and then plug back the power cable in.
Turn on the router > Turn on your TV and and connect to the internet.
Try launching Netflix again.
6. Try Running Netflix on Another Device
Make sure to try running Netflix on another device that should ensure if there is an issue with the Netflix service or not. If there is an issue with Netflix, you should contact Netflix Support for that. Otherwise, you can head over to the next method below.
7. Change DNS Settings
It's always recommended to head over to the Panasonic TV settings menu using the remote control and then make sure to set Google DNS 8.8.8.8 and save changes. By changing the DNS address settings, your TV will be able to connect to Netflix again.
8. Reset Apps on Panasonic TV
You can reset your apps on your Panasonic Smart TV to fix the temporary cache data issue by following the steps below:
Press the 'Home' button on your remote control.
Go to 'Settings' > Select 'System'.
Select 'Factory Reset'.
Choose whether you want to reset all of the system settings or just the apps.
Once selected, press the 'OK' button.
Finally, open the TV, and launch Netflix to check for the issue.
9. Perform a Factory Reset on Panasonic TV
Sometimes a system glitch or cache data issue with the TV software can also trigger multiple conflicts. It's better to perform a factory reset on your TV.
First of all, turn on the Panasonic TV.
Press the 'Menu' button on the remote control to open up the menu screen.
Now, use the directional arrow buttons on your remote to go to 'Setup'.
Go to 'Factory Reset' and select it > Select 'Yes'.
You'll be prompted for a password > Enter the password and proceed with the factory reset process.
It may take some time to complete and then your TV will reboot again.
Go through the initial setup process after reboot and you're done.
10. Contact your ISP
If you've performed the above methods and still have the same problem then contact your internet service provider for further technical support. You should also ask them to set up your router configuration properly or ask them to change the IP address for you.
11. Contact Panasonic Support
If there is no issue with the internet connection and Netflix is also running well on other devices using your account & the same internet connection then you should contact Panasonic Support for further resolution. If the TV is under the manufacturer's warranty then ask them to get it repaired or install the new software version by the professionals. If in case, there is a hardware-related issue, make sure to get it repaired quickly or replaced with a new one.
That's it, guys. We assume this guide was helpful to you. For further queries, you can comment below.