Panasonic is one the topmost TV manufacturer brand is known for its premium category smart and non-smart TV. However, over the past few years, they have seen immense growth and popularity; that's the reason as Panasonic is among one of the few brands that offer top-notch electronic gadgets.
But unfortunately, there are some users who started reporting that their Panasonic TV is facing problems after the recent OS patch update. On the other hand, Panasonic TV shows no signal problem for some users.
However, that's the reason why we are here today. In this guide, we have mentioned some of the basic fixes that will help you resolve the Panasonic TV no signal problem. So, let's check out the fixes: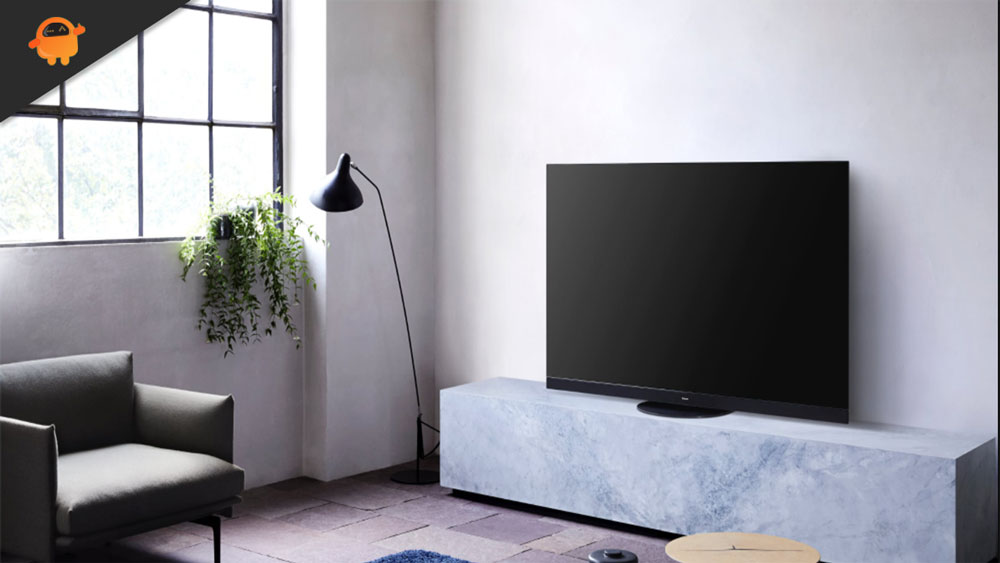 How To Fix Panasonic TV No Signal Problem
Here are the basic troubleshooting tricks that will help you fix the Panasonic TV no signal problem. So, if you are facing this problem, make sure to perform these fixes:
Fix 1: Restart or Power Cycle Your TV
If you haven't tried this before, then it is highly recommended to try power cycling your TV as there are chances that your TV might face this issue due to some stored cache files, which prevent it from functioning properly.
Therefore, to remove those cache files, power cycling your TV is the best option as it has the potential to resolve any type of issue, including the no signal problem on Panasonic TV.
Hence, you must power cycle your TV and check if it helps you resolve the signal error or not. If not, then don't worry, as we have more options for you.
Fix 2: Check Your HDMI Cable
Possibilities are also there that the HDMI cable you are using on your TV might have any issue due to which you are facing this problem. So, you must check out the cable thoroughly and look for any type of damage or cuts that occur on it.
However, in case you find any make sure to hover over to the shop and buy a new HDMI cable for your Panasonic TV. Then, simply replace it with the old one and check if the no signal error gets fixed or not.
Nonetheless, if there is no issue with your HDMI cable, then you can simply hover to the next method.
Fix 3: Make Sure to Connect Yoru Setup Box Correctly
If you are using a Setup box on your Panasonic TV, you also have to make sure that the Setup box is properly connected to your TV. Therefore, to check that, we advise you to plug out the cable that makes a connection between your TV and the Setup box.
After that, wait for a few minutes, then reconnect them. Now, check if the signal error gets resolved by doing this or not.
However, it sometimes occurs from your service provider's end; if the issue won't get fixed even after that, contact your Setup service provider and ask them about this issue.
Fix 4: Check Your Internet Connection
A poor internet connection may also prevent the TV from functioning properly. So, if you are using your home router to watch your content on TV, it is important to have a reliable internet connection because the poor connection may sometimes be the cause of this error.
Therefore, you can check your WiFi connection for adequate internet speed using the Ookla speed tester website. However, if your WiFi isn't working correctly, you can power cycle your router/modem once.
But if you still don't see a difference in your speed after doing this, you should contact your ISP to find out if there is an issue with your local connection.
Fix 5: Remove Any Connected USB Drive
If you have connected any external USB drive to your Panasonic TV, then we suggest you to remove it. There are chances that your USB drive may have any fault due to which your TV is unable to read it, which further results in this type of issue.
Therefore, you must take out your USB drive and first check it on your PC or laptop if it is working or not. However, if it is not working properly, then your USB drive is damaged.
So, instead of using a USB drive, we advise you to use the Chromecast feature of your Panasonic Smart TV and stream your movie or content using your laptop or phone directly.
Fix 6: Change The Channel
However, if you are using a cable TV provider service, then chances are there that the channel you are watching might have some issues due to which you are facing this type of issue.
Therefore, you must change the channel and check if the no signal issue is occurring on the other channels or not. However, if the issue occurs on the other channels, you must proceed to the next fix.
Fix 7: Check For Damage
Did you check if your TV remote or TV has any external damage or not? Well, in most cases, we have noticed that due to external damage, this type of issue occurs. So, you must thoroughly check if there is any dent or damage appearing on your TV as well as remote. If so, then immediately contact a technician and ask him to repair it.
Fix 8: Reset Your TV
There is a huge possibility that your TV will show no signal issue due to some errors or missing system files. In light of this, we recommend you perform a factory reset as it is the last technical option available to you. To factory reset your TV, you can follow these steps:
Initially, press the 'Home' button on your Panasonic TV remote control.

Select 'System' from the 'Settings' menu.

Click 'Factory Reset.'

If you just want the apps to reset, select that option.

Click 'OK' to confirm.

Turn on the TV, and see if the issue has been resolved.
Fix 9: Contact To The Support Team
Regardless of how hard you try, you must contact the official support team if you still cannot solve the problem. In this case, Panasonic recommends getting in touch with their support team about your problem.
After you explain the problem to them, they will be able to help. However, the possibilities are high that they may suggest you to reach to their nearest service center for repair or send their technician to your doorstep to repair your TV.
So, that's it for fixing the Panasonic TV with no signal problem. As we have mentioned resolving this issue earlier in this guide, we hope you have found the troubleshooting methods helpful. Nevertheless, if you have any doubts, please comment below.