We all know about the American subscription streaming service and production company Netflix. Netflix is basically a production company available mobile application and website which you can use to binge-watch your favorite movies, TV shows, Web series, etc. Well, according to a report it is claimed that around 182 Million people use Netflix to get entertained on a daily basis which is a considerable number.
But, you know what huge number comes with huge responsibility, and it looks like Netflix is not interested in that because it is almost regular since users are facing various issues while watching their shows. Recently, for some users, the verification code is not working.
Yes, they have complained that they are not getting the verification code on their Netflix account. Well, in this guide, we have tried a few tricks that may help you resolve the not getting verification code error. Therefore, make sure to read this guide until the end.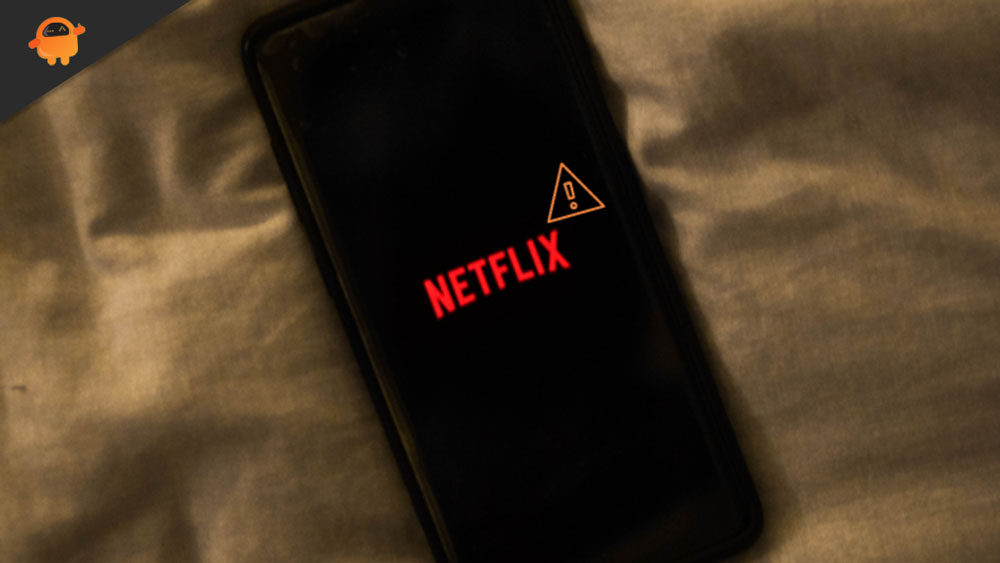 How To Fix Netflix Not Getting Verification Code Issue
Netflix is one of the global giants of streaming service providers, but this type of issue makes me feel really bad that our beloved streaming media is facing criticism due to this kind of annoying error. But, now, no more worries because here, we have mentioned some of the best and most effective fixes that have the potential to fix this error. So, make sure to apply them all one after the other.
Fix 1: Restart The App
Generally, we use the Netflix application very frequently, no matter where we are as the prime mode of entertainment. But, Sometimes these kinds of issues bother and prevent us from watching our favorite shows. However, in this type of situation, we have a fix in our mind that to restart the application.
So, this time also, the first fix that you need to try is to restart the application and then check if you are now getting the verification code or not. Well, there are huge chances that this issue will get fixed if there is no severe reason behind this error.
Fix 2: Restart Your Device
If still, you are not getting the verification code from Netflix, then there are possible chances that the issue occurs, which get removed by rebooting your device due to some temporary files. However, you can simply shut down your device, remove all the wires from your CPU, and then wait for around 30-40 seconds. Thereafter, plug in all the cords/wires and boot up your device. Then, again launch Netflix and check if it is sending a verification code or not.
Fix 3: Clear The Cache Data
Sometimes, this type of problem occurs due to some random cache files. However, if you are also facing this error, it is suggested that no matter which device you are using, try clearing the cache data of your Netflix application. Meanwhile, if you are using your web browser on your Windows PC to watch your favorite content, we suggest you clear your browser's cache data.
Thereafter, open the application and check again if the issue gets fixed or not. Well, there are many cases where users reported that after clearing the cache files, Netflix again starts sending the verification code. So, you must have to try this out and let us know if it helps you.
Fix 4: Check Your Internet Connectivity
As we know that the internet is the prime need to watch our favorite program on the OTT platform and to get a verification code, internet connectivity also plays an important role. Therefore, there are possible chances that your internet connection may not work properly due to which you are getting this error.
So, it is recommended to check your home WiFi's connectivity speed. Well, to check your connection speed, you can simply hover to the Ookla Speed Tester website and check if your router provides you with a good and stable connection or not. Meanwhile, if the connection is not good, then it would be great to call your ISP provider and tell them to fix the issue.
Fix 5: Check Your Credentials
Did you check if you are using the correct email ID or phone number? Well, there are possibilities that you may have entered a wrong email ID or phone number, due to which this error occurs.
So, we suggest you double-check the credentials that you are using and after entering the correct information, try again. You will see that now you get the verification code from Netflix. So, enter the code and enjoy your favorite content!
Fix 6: Power Cycle Your Router
If you have called your ISP provider and registered the connection issue of your area, then until they fix the issue, what should you do to resolve the connection problem? Well, although there is nothing that you do, you must either shift to another network or simply power cycle your router.
Anyway, to do so, simply plug out all the cords after turning off the power button. Thereafter, wait for 50-60 seconds and plug in all the cables to your router. Then, turn on the power button. After that, connect your device to the network and launch your Netflix application to check if the issue gets resolved or not.
Fix 7: Check Your Active Plan
Did you check if you have an active plan or not? Well, we have seen many cases where just because the user doesn't have an active recharge plan on their smartphone. This is because your network provider charges you for everything, and if you wouldn't recharge your mobile, then incoming and outgoing SMS will be disabled by your network provider for your number.
Therefore, you need to first confirm whether your device has an active subscription plan or not. If not, then we suggest you recharge it and then try again. Then, you'll see that if Netflix is not getting verification code errors gets fixed.
Fix 8: Make Sure The Servers Are Working
There are also chances that the Netflix servers may be down due to maintenance purposes due to which you are getting this type of errors. So, to check if there are other users around the world reporting the same issue, you can simply hover to the DownDetector as well as follow the Netflix officials on their Twitter handle.
This is because they always keep their users updated using their Twitter handle. Well, it is not like just following, then kicking back and relaxing; you need to keep your eyes on Twitter for regular updates.
Fix 9: Reinstall The App
So, if you have tried all the fixes mentioned earlier in this guide and still find no luck! Then, the last option that you have is to reinstall the application on your device. But, yeah! Before installing the Netflix app on your device, don't forget to uninstall the existing one. So, firstly uninstall the Netflix app and reinstall it on your device, then check if the issue gets fixed or not.
Fix 10: Contact To Support Team
Well, in case you didn't get any of the fixes that we have mentioned in this guide helpful, then we suggest you hover to Netflix's official help desk and raise a complaint ticket on behalf of this error. However, if you get lucky enough, the official will reply to you and help you resolve the error.
So, that's all on how to fix Netflix not getting the verification code. We hope that this guide has helped you. But, suppose you have any questions regarding the fixes that we have mentioned here in this guide, comment below.