Netflix users can choose from a variety of subscription-based plans. Each plan offers unique advantages. For smartphones running iOS and Android, there is a mini plan. Additionally, a plan exists for 4K streaming as well. All Netflix subscription plans will be discussed in this article, along with instructions on how to change them.
Netflix is one of the best subscription-based streaming services that allows its users to watch TV shows and movies without any commercials. When a user doesn't have access to the internet, they can still download their preferred TV shows and movies using the download feature.
More than 220 million people around the world subscribe to Netflix. That makes it the biggest media platform in the entire world. You should be familiar with all the plans and subscriptions if you are just getting started with Netflix. Here we will discuss all Netflix plans in detail.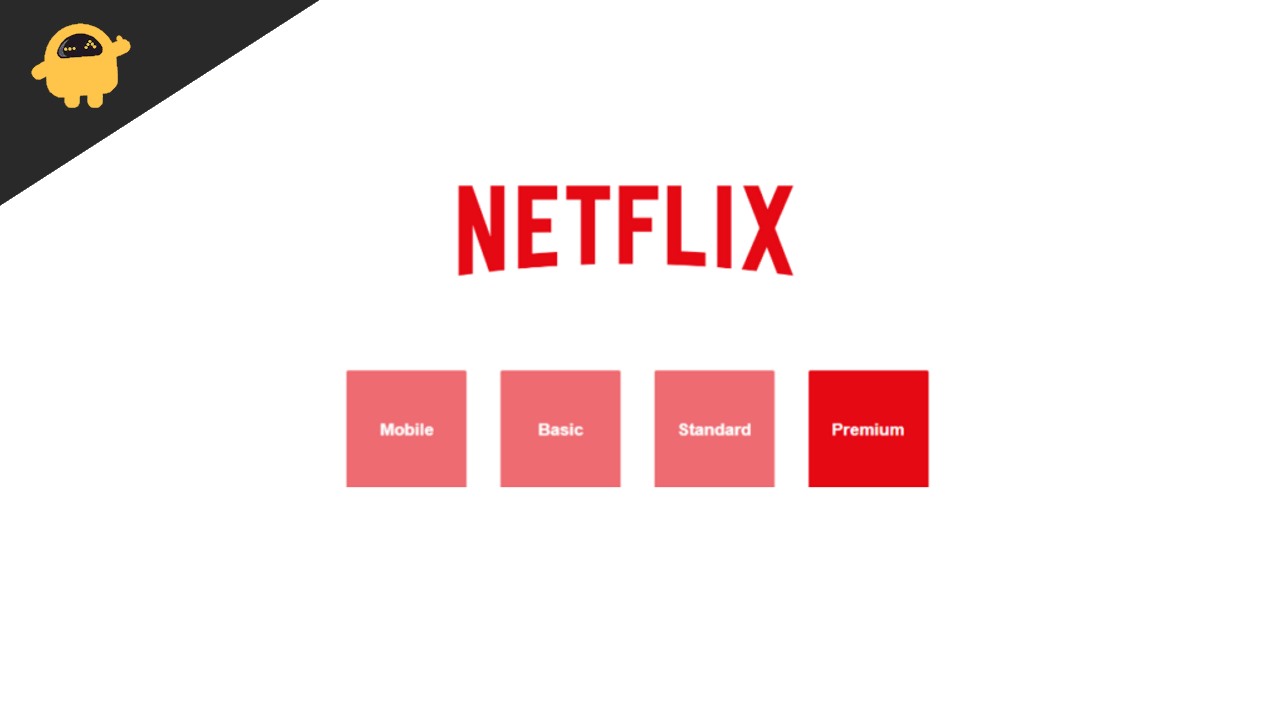 Netflix Subscription Plans
For their customers, Netflix offers a variety of plans. In this section, we will be reviewing each plan and subscription. You can download content for offline viewing with all plans. Netflix offers a variety of plans to meet your needs. Netflix has divided its plans into four main categories.
Mobile Plan
Basic Plan
Standard Plan
Premium Plan
You can use a smartphone, tablet, laptop, or even a big-screen television to access Netflix on any plan. However, each media platform has a specific bandwidth requirement for smooth streaming.
According to Netflix, a 0.5 Mbps connection is the minimum required for buffer-free streaming. However, it typically works well for connections that have a speed of 1.5 Mbps.
The minimum necessary speed is 0.5 Mbps.
1.5 Mbps is the recommended speed.
3 Mbps is the recommended speed for SD streaming.
5 Mbps is recommended for HD streaming.
4K streaming .5 Mbps is recommended for 4k Streaming
Mobile Plan
This is a plan for mobile users. You can only use one device at a time to access Netflix with this subscription plan. The streaming quality will be in SD. HD and Ultra HD qualities are not available in this print. You can not watch Netflix on your laptop while on a mobile plan. Casting and mirroring your mobile screen to your TV is not supported in this plan.
It has to be noted that this mobile plan will work only on Android devices having an Android version above 5.0, or on iOS devices having iOS 12.0 or above.
Basic Plan
You can only watch one screen at a time with the basic plan. HD and Ultra HD streaming qualities are not available in this plan. You can stream videos only in SD quality.
Standard Plan
There is a standard plan for users who want HD streaming on a budget. In the standard plan, you can watch Netflix on two screens at a time. Streaming quality can go up to high definition. But you will not get ultra HD streaming in the standard plan.
Premium Plan
A premium plan for users who watch Netflix a lot. On the premium plan, you can watch Netflix on four screens at a time. Streaming quality in the premium plan is premium. Yes, you can stream your favorite TV shows and movies in 4K. Ultra HD is available in this plan.
How to Change Your Netflix Plan Subscription
You may be happy with your subscription plan, but there are instances when you want to change your subscription plan. There are many reasons. It can be because you want an Ultra HD stream. Or maybe you want to upgrade from your mobile plan to a basic plan so that you can watch your content on TV.
Note: Your billing date will be changed because of your plan change. Your new billing date will be based on the balance you have left in your account from your last payment. However, if your account is on HOLD, you won't see the Plan Details option. In that case, you can contact Netflix for a solution.
Follow the steps below to change your Netflix Plan subscription:
Sign in to your Netflix account.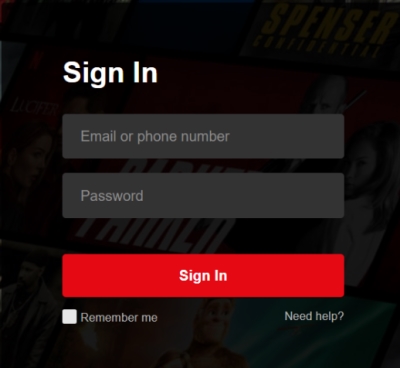 Tap or click on the plan details.
Now, under plan details, select Change Plan.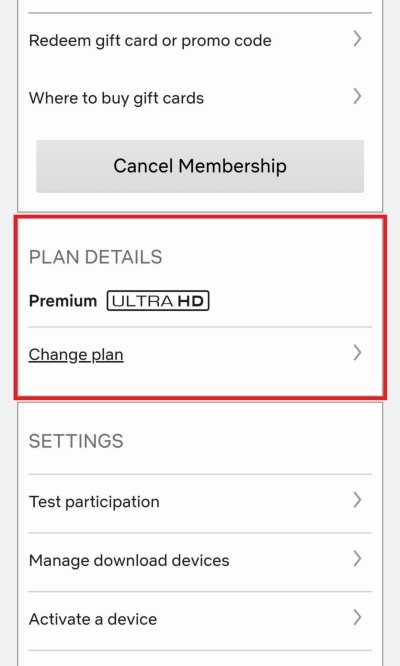 Select the desired plan from the list, click or tap on continue, and update.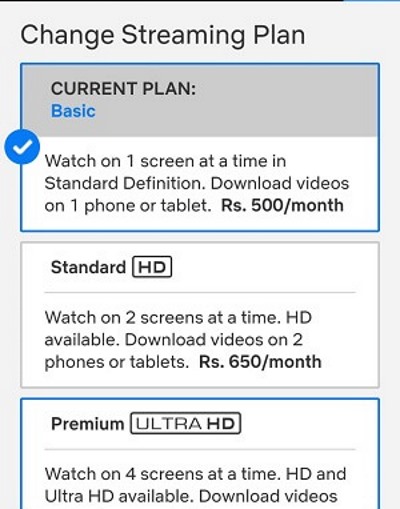 Select Confirm. Your changed plan will take effect immediately.
Now enjoy all the added features that come with your new plan.
Conclusion
Watching movies from the comfort of your home is made very easy by Netflix. So, in order to have a perfect subscription plan, you should have knowledge of all the plans that are available to you in your country. Also, you can change your subscription plan at any time by following the above steps.