Tom Clancy's Rainbow Six Siege is one of the most iconic tactical shooter titles by Ubisoft that's doing pretty well in the gaming community. Tom Clancy's lineup is quite popular and offers a better gaming experience in terms of graphics, weapons, tactics, and more. However, server connectivity issues in multiplayer games can't be hidden in most cases due to some technical faults. Meanwhile, some players report that they can't connect to Rainbow Six Siege Servers on PC, Xbox, PS4, or PS5 devices.
Now, if you're also one of the victims of such an issue, follow this troubleshooting guide to resolve it. Talking about the server connectivity issue, it seems that Ubisoft servers aren't responding or having an outage in some regions which might prevent players from getting into the online services or matchmaking. To be precise, affected players may experience slow server connections, failed connection attempts, and more, which feels frustrating.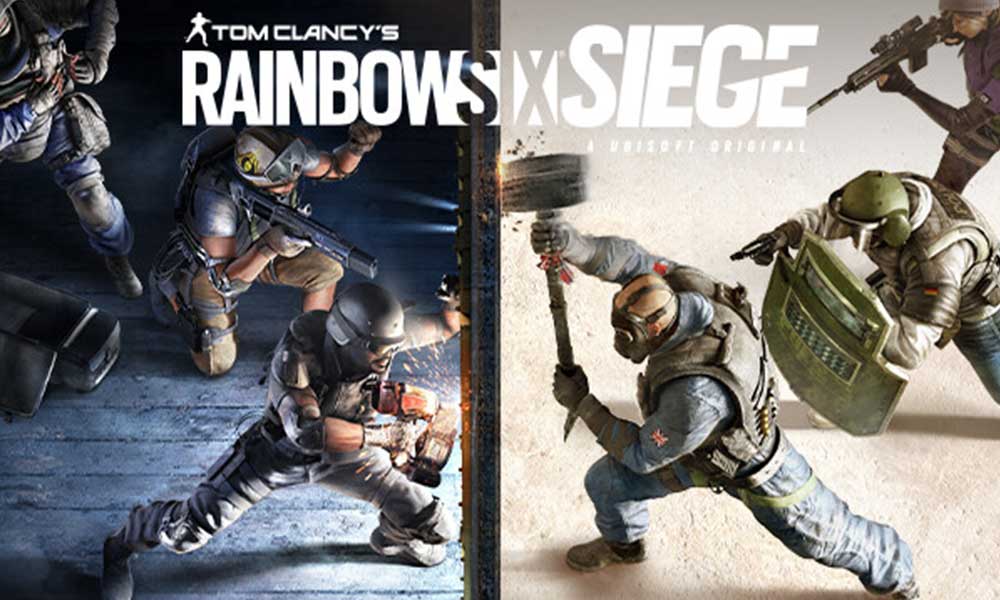 Fix: Rainbow Six Siege Not Connecting to Servers on PC, Xbox, PS4, PS5
No matter whether you're getting random disconnections from the Ubisoft servers or specific server connection errors like 3-0x0001000B, the chances are high that Ubisoft services aren't operational at that moment in your particular region. Sometimes the server scalability or overload of the active players might occur server connectivity errors overall. Luckily, here we've shared with you possible workarounds to quickly fix such an error. So, without further ado, let's jump into it.
1. Restart the Gaming Device
First, you should reboot the gaming device to ensure there is no issue or conflict with the temporary glitch in the system. Sometimes a glitch or cache data issue might trouble you a lot.
2. Check the Internet Connection
Make sure to check your internet connection before jumping to any other conclusion because a poor or unstable internet connection can trigger many issues with the game launching or connecting to the game servers online. Try switching your wired (ethernet) connection to Wi-Fi (wireless) or vice versa, and then check for the networking issue again. You can also increase the internet speed by upgrading your data plan (if required) or contacting your service provider to assign a new IP address.
3. Cross-Check the Server Status
You can also cross-check Ubisoft Server Status here to ensure if there is an issue with the game servers or not. If the servers look fine, but you're getting this connection error, you can try the following fixes to solve the problem by yourself. Another thing you can do is check out the official Ubisoft Support Twitter handle to know about the latest updates on server outages and any other info. Additionally, you can visit the third-party DownDetector Rainbow Six Siege webpage to check for the server status.
4. Power Cycle the Wi-Fi Router
Sometimes a normal restart of the Wi-Fi router might not come in handy. That's why try performing a power cycle on your Wi-Fi router to check whether the problem has been fixed or not. Just turn off the router and unplug the power cable from it > Wait for at least a minute or so and connect the power cable again then turn on the router to check for the issue.
5. Don't Use VPN or Proxy Servers
Try not to use any kind of VPN (Virtual Private Network) or proxy servers at your end to avoid server connectivity issues whatsoever. Even if you're using a VPN service, you should temporarily turn it off because it can trigger higher ping latency, server connectivity errors, etc.
6. Update Rainbow Six Siege
Sometimes an outdated game version can also bring multiple bugs or issues. It's better to update your Rainbow Six Siege game by following the steps below. If an update is available, then install the latest patch. To do this:
For Steam: (PC)
Open the Steam client > Go to Library.
Click on Rainbow Six Siege from the left pane.
It'll automatically search for the available update.
If there is an update available, make sure to click on Update.
The process may take some time > Once done, close the Steam client.
Finally, reboot your PC to apply changes, and then try launching the game again.
For Epic Games Launcher: (PC)
Open the Epic Games Launcher > Head over to Library.
Now, click on the three dots icon of Rainbow Six Siege.
Make sure the Auto Update option is turned on.
For PlayStation:
Go to the Home screen.
Now, navigate to the main menu on top.
Head over to the Games tab.
Scroll down to Rainbow Six Siege and highlight it.
Press the Options button on your controller.
Finally, choose to Check for Update from the drop-down menu.
For Xbox:
Go to the My Games and Apps section of your Dashboard menu.
Select Manage > Go to Updates.
If the Rainbow Six Siege game update is available, select it.
Press the A button on the controller to start it.
Please Note: It's worth recommending going to the Settings page > Choose Systems > Select Updates to update your game automatically whenever the console is connected to the internet.
7. Repair the Game Files on the PC
If in case, there is an issue with the game files and somehow it gets corrupted or missing on the PC, make sure to perform this method to easily fix faulty game files.
For Steam:
Launch Steam > Click on Library.
Right-click on Rainbow Six Siege from the list of installed games.
Now, click on Properties > Go to Local Files.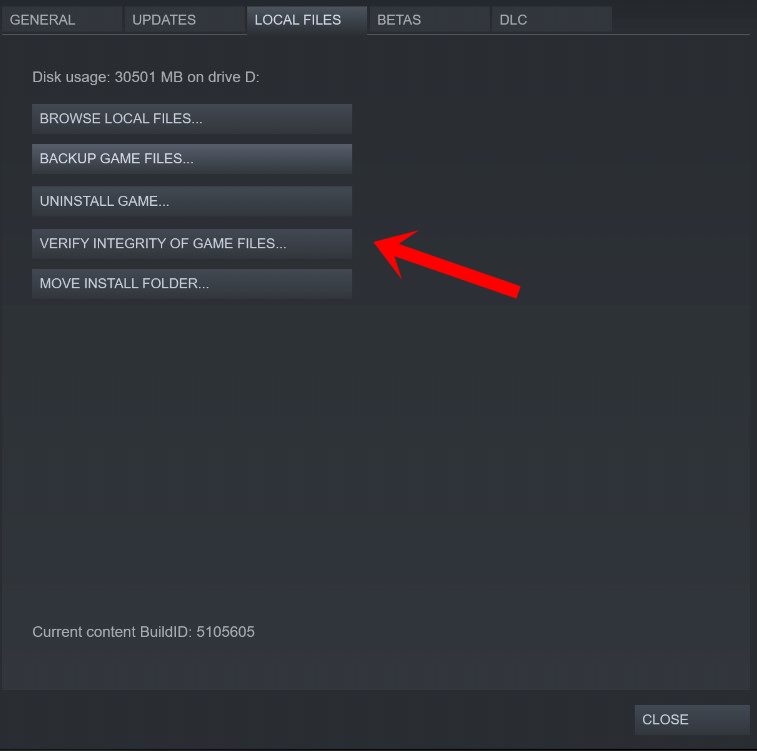 Click on Verify Integrity of Game Files.
You'll have to wait for the process until it gets completed.
Once done, just restart your computer.
For Epic Games Launcher:
Open the Epic Games Launcher > Click on Library.
Click on the three-dots icon of Rainbow Six Siege.
Now, click on Verify and it'll start verifying the game files.
Wait for the process to complete and restart the launcher.
8. Update the System Software
It's recommended to update the system software respective to your device to avoid performance issues or server connectivity errors. Outdated or corrupted system software can eventually occur program launching issues and online connectivity errors. You should always follow the steps below to install the latest software update.
For PlayStation:
Head over to Settings > Hit System.
Select System Software > Hit System Software Update and Settings.
Select Update System Software > Select Update Using Internet.
For Xbox:
Press the Home button on the Xbox console to open the Dashboard menu.
Now, select Settings from the bottom of the menu > Select All Settings.
Choose System > Select Updates.
Select Update Console (if available) > Follow the on-screen prompts to complete the update process.
Once done, make sure to restart the console to apply changes.
For PC:
Press the Win+I keys to open Windows Settings.
Click on Update & Security.
Select Check for updates under Windows Update.
If there is a feature update available, select Download and Install.
Wait for a while to complete the software update process.
Once done, restart your computer to install the update.
9. Close Background Tasks (PC)
Another thing you can do is simply close unnecessary background tasks on your PC to ensure there is no additional consumption of system resources happening in the background whatsoever. To clear out background tasks:
Press the Ctrl+Shift+Esc keys to open Task Manager.
Click on the Processes tab > Select the task that you want to close.
Once selected, click on End Task.
Make sure to do the steps for each task individually.
Once done, restart your PC to change the effects immediately.
10. Disable Windows Firewall
Multiple reports claim that sometimes disabling Windows Firewall on the PC might also help you in fixing several issues with the game launching or server connectivity errors.
Open the Start Menu on your PC.
Type Firewall and click on Windows Defender Firewall from the search result.
Click on Turn Windows Defender Firewall on or off from the left pane.
Next, select Turn off Windows Defender Firewall (not recommended) for both the Public and Private options.
Once selected, click on OK to save changes.
11. Flush DNS (PC)
It's also possible that your Windows system has gathered plenty of DNS cache data related to the internet configuration. You can follow the steps below to easily connect with the game servers after removing the DNS resolver cache data from the system.
Open the Start Menu.
Type Command Prompt and search for it.
Now, right-click on Command Prompt > Select Run as administrator.
Click on Yes to run with the admin access > Once the command prompt window opens, type the following command and hit Enter:
ipconfig /flushdns
A successful message will appear that says, "Successfully flushed the DNS Resolver Cache."
Restart the computer and check for the issue again.
12. Use Google DNS Servers
It seems that somehow your specific DNS address is going through some blockage with the Rainbow Six Siege game server. So, you should try using the public DNS address on the PC or router manually adding DNS server addresses.
Press the Win+R keys to open the Run dialog box.
Now, type ncpa.cpl and hit Enter to open Network Connections.
Double-click on the Wi-Fi or Ethernet network from the list.
Click on Properties > Double-click on Internet Protocol Version 4 (TCP/IPv4).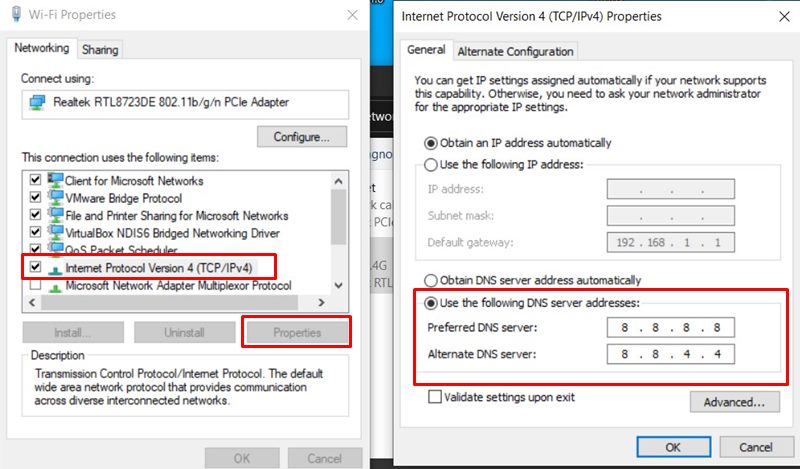 Click to select Use the following DNS server addresses.
Next, enter 8.8.8.8 for the Preferred DNS server and 8.8.4.4 for the Alternate DNS server.
Once done, click on OK to save changes.
Make sure to restart your computer to apply changes.
13. Update Networking Drivers (PC)
You should try updating the network adapter driver on the PC to ensure there is no conflict happening with the networking connectivity. Sometimes your internet connection might have a good signal or speed but the network adapter may trouble you due to driver-related issues. To fix it:
Right-click on the Start Menu to open up the Quick Link Menu.
Click on Device Manager from the list.
Now, double-click on the Network adapters category to expand the list.
Then right-click on the specific network device.
Select Update driver > Choose Search automatically for drivers.
If there is an update available, it'll automatically download and install the latest version.
Once done, make sure to reboot your computer to change the effects.
14. Perform a Clean Boot (PC)
Performing a clean boot on your Windows computer should come in handy to remove any kind of conflicting third-party programs with the system. You can follow the steps below to do so.
Click on the Start Menu > Type System Configuration and open it.
Now, go to the Services tab > Select the Hide all Microsoft services checkbox.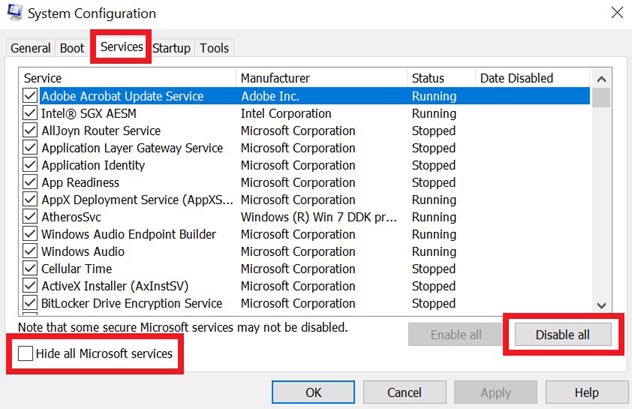 Then click on Disable All.
Click on Open Task Manager from the Startup tab.
Make sure to select all items in the Startup tab and click on Disable one by one.
Close the Task Manager and restart your computer.
That's it, guys. We assume you've found this guide helpful. For further queries, you can comment below.