Cortana is a useful and really important feature on Windows 10. From what we used to know, Cortana has evolved a lot now. However, it still possesses some problems with its functioning and one of the major examples is how people cannot hear her speak. This happens due to many reasons out there, which include outdated Audio Drivers, outdated Windows, and even flaws in the privacy and permission settings.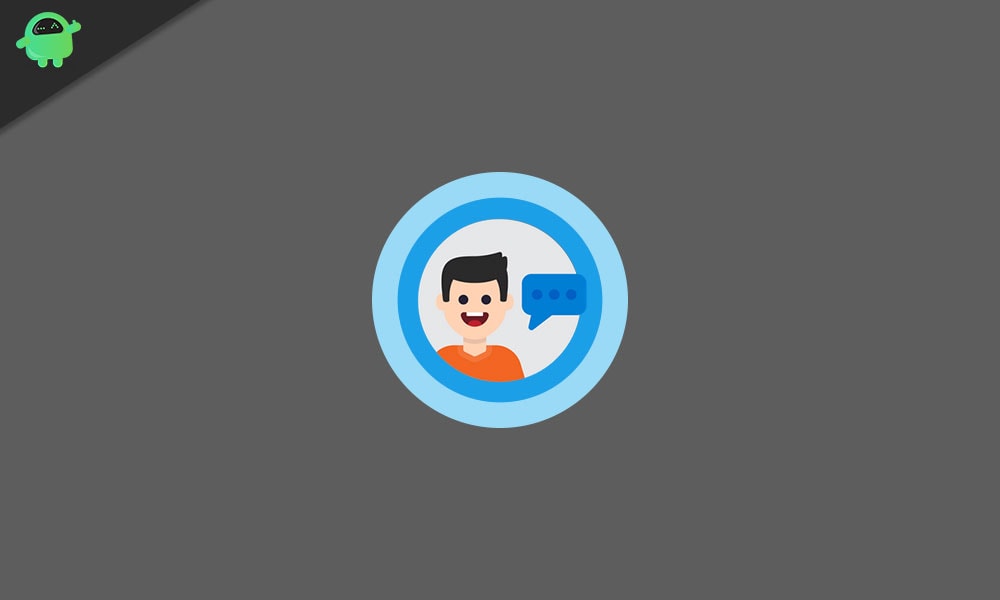 Fix Can't Hear Cortana speak in Windows 10
There are, of course, ways to fix the issue. We'll list them down one by one in the guide below and following the fixes from beginning to end will hopefully solve this issue for you. Everything listed below is possible fixes so we suggest that you try out each one of them. So without further delays, we'll get right on to our guide on fixing can't hear Cortana speak in Windows 10.
1. Update the Audio Driver
To start with, type in Device Manager in the Windows search bar and open the Device Manager from the results
Next, find you Audio Driver under Sound, video, and game controllers, right-click on it can choose to Uninstall the device

After uninstalling the Audio Driver, go to Settings(Windows key + I)→Apps→Optional features

From there, scroll through and find all text-to-speech features



Click on these features and choose the manage option. Then, remove everything that you can

Then, in order to finally update your Audio Driver, simply check for the latest driver from your motherboard's manufacturer's website, download, and install it
Then, go back inside Settings(Windows key + I)→Apps→Optional features and open every text-to-speech feature. Then, click on the Add a Preferred Language option

Next, find US and UK languages. Click on the language and then click the Next button. Then, check or uncheck the available option and click the Install button.

2. Check the Privacy Settings for Cortana
For this, go to Settings(Windows key + I)
From there, go into the Privacy section

When inside privacy, go into the Microphone section from the left pane

When you're inside the microphone section, scroll down in the right pane to the list of apps. From them, find Cortana and see if the toggle switch to its right is toggled on. If it's not, simply click on the toggle switch to give Cortana access to your microphone, and it should hopefully solve the problem.

3. Make sure your headset is paired properly
This happens for many users using a wireless headset with their PC. Reports show that they can't hear Cortana speak when they're communicating with their Bluetooth headset. The reason this happens is that the headset isn't paired properly so either your voice command didn't go through well or the sound is getting lost between the headset and the PC. The simple solution is to reconnect your headset to the PC again and see if that sorts out the problem. If not, then carry on with the following fixes.
4. Try switching to a new user profile
In order to do this, the first thing you need to do is create a new user profile. For this, open Settings(Windows + I) and go into Accounts


Then, go into Family & other users from the left pane

Then from the right pane, click on Add someone else to this PC under the Other users section

Then, proceed with the I don't have this person's sign-in information option

Next, choose to Add a user with a Microsoft Account


To create the new user profile, fill in the required info and click on the Next button
Then, click on the Windows icon and then click the user profile icon. From the options it drops, choose to sign-out and then log in with the newly created user profile

Once you're done with all the above steps, try giving out commands to Cortana and see if you can hear her now. If you can, then the problem persists with a corrupted user profile, which in this case is the previous user profile that you were signed into.
5. Keep your Windows PC updated
To keep your Windows updated, open Settings(Windows key + I)
From there, go into the Update & Security section

Then, from the right pane, click on Check for updates or Download and install option to check, download, and install any available Windows update.
Coming to a conclusion, we're through with 5 possible fixes that will hopefully prove as a solution for you. Apply each solution one by one and see what works and what doesn't. When making changes to the Settings, make sure you apply the steps precisely as any false action might lead to consequences. That said, we hope reading the article above has equipped you with some bit of information. Please let us know by commenting down below if you have any further queries regarding the same.
Also, check out our iPhone Tips and Tricks, PC tips and tricks, and Android Tips and Tricks if you've got queries for it or want help. Thank you!