In this post, we have shared the download links of CarbonROM 9.0 and 8.0 based on Android 11 and 10 for various devices. We can't help but signify the importance of an open-source OS like Android. There are a plethora of opportunities available at hand if you are using it. For the general everyday users, they could apply dozens of themes, icon packs, try out custom launchers, and countless other things along the same line. The tech geeks, however, wish to take it a step further by unlocking their device's bootloader. The thing is, OEMs usually ship their devices with a locked bootloader. The idea on their part is simple, to let users only use the OS that they ship with their devices.
While that is appreciable on their part, however, it might happen that the user doesn't like the offering put in to plate by these manufacturers. As a result, they unlock their device's bootloader which then makes it possible for them to try out customized Android-based ROMs, and CarbonROM is one such offering. Today, we will be sharing the latest CarbonROM based on Android 11 and 10 for various Android devices. So without further ado, let's first check out what all this custom ROM has in store for us, after which we will share its download link for various devices as well.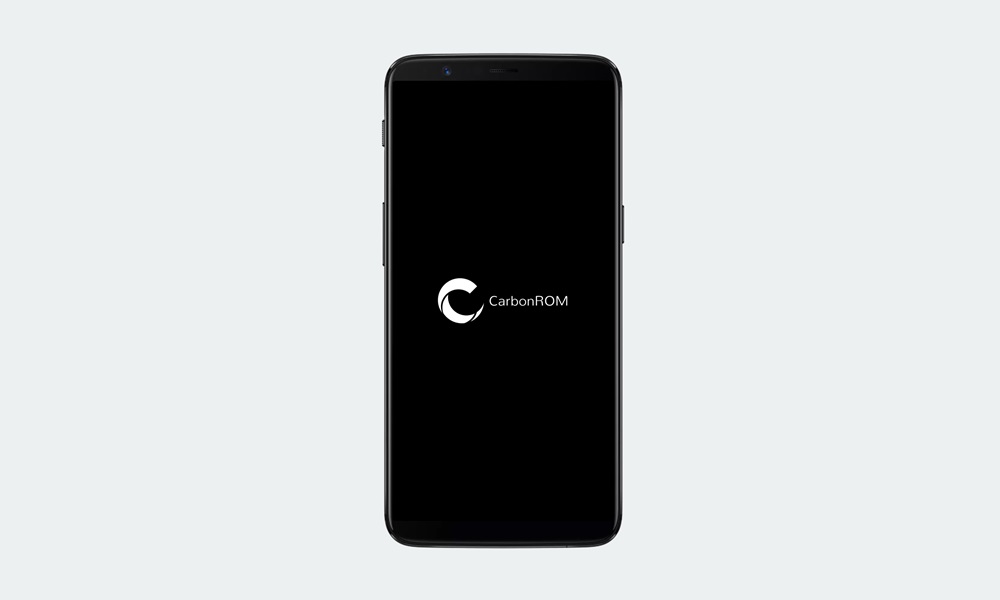 What is CarbonRom
In custom ROM development, there are quite a few customized Android-based ROMs. In this regard, we have the Lineage, Resurrection Remix, HavocOS, and countless others. Likewise, CarbonROM is another such reputable player in this market. Offering stability, customizations, and faster updates, this one is about to give some tough competition to its counterpart.
What's New in CarbonROM 9.0 based on Android 11
CarbonROM comes power-packed with loads of new features and functionalities. To begin with, the ROM, based on Android 11, brings the latest August security patch to the fore. There's also the addition of some new custom battery styles, a new privacy dashboard, new font, and extended some of the features from Android 11, 10, and 9.0 Pie as well. There are also various custom fonts that you could try out.
Apart from the preset fonts available in the ROM, you could also head over to their fonts collection and get plenty of new and exciting fonts. These could be applied throughout the device, system, and user apps both included. Furthermore, there has also been an addition of a new Setup Wizard while setting up the CarbonROM. Talking about updates, you should expect new updates to land on your devices every week, on Wednesdays.
List of Supported devices
Now that you are pretty much aware of the ROM's offerings, here is the list of supported devices.
| | | |
| --- | --- | --- |
| Device Name | Support | Download Links |
| OnePlus 6T (fajita) | Official | Download |
| | | |
As you might have noticed that the ROM is currently supported on 13 devices. If your device failed to cut, there is still a silver lining among these dark clouds. The developer has said that there are many more devices scheduled to be added to this list. As and when it does, we will update this guide accordingly.
How to Install CarbonROM based on Android 10 on your device
Now that you are pretty much aware of CarbonROM, its features and list of supported devices, let us check out the steps to flash it onto the above-mentioned devices. But before that, please go through the prerequisites section and make sure that you cover up each of them.
Prerequisites
First of all, make sure that your device's bootloader is unlocked.
While installing the CarbonROM, you will have to wipe your device as well. Therefore, it is recommended to create a complete backup of your Android device as well.
Next up, download and install the Android SDK and Platform Tools on your PC for executing fastboot commands.
Your device should also be having a custom recovery like TWRP installed. This is because you cannot any file, let alone custom ROM on stock recovery.
Download the GApps build to enjoy Google Apps on your device.
If you want to root your device (optional), then you should consider downloading Magisk as well.
Finally, download the CarbonROM for your device. We have also mentioned the codename of each of these devices in parenthesis.
So these were all the requirements needed. Now follow the below instructions to flash the ROM onto your device.
Warning
Before we begin with this procedure, I would strongly recommend you to create a backup of your device storage and all your files stored on your device. Moreover, it is advised to follow the steps mentioned in this post very carefully to avoid permanent damage or to brick your device. If anything goes wrong the author or GetDroidTips is not responsible for it.
Instructions to Install CarbonROM based on Android 10
First of all, connect your device to PC and transfer the downloaded ROM, GApps package, and the Magisk file (optional) to your device.
Now boot your device to TWRP recovery using the hardware key combinations.
Once your device boots to recovery, head over to Wipe and select System, Vendor, Data, Cache, and Dalvik Cache. Perform a right swipe to confirm the wiping of these partitions.
Now go back to the home screen and tap on Install. Select the CarbonROM file for your device and perform a right swipe to flash it.
Once that is done, head back to Install and now select the GApps package. Perform a right swipe to flash the file.
Next, go to Reboot and select the Recovery option (don't select System at this stage!).
Now your device will boot to TWRP Recovery again. If you wish, you should flash the Magisk zip file at this stage to obtain root (optional). Furthermore, if you have flashed Magisk or not, the next step involves heading to the Reboot option and selecting the System option.
Your device will now boot to CarbonROM. Enjoy the new custom ROM!
With that, we conclude the guide on how to install the latest CarbonROM v9.0 based on Android 11 for various Android devices. We have listed detailed step-by-step instructions regarding the flashing instructions. If you still face any issues regarding the installation steps, do drop in your queries in the comments section below. Furthermore, don't forget to check out our iPhone Tips and Tricks, PC tips and tricks, and Android Tips and Tricks section as well.