In this tutorial, we will show you how to download the Chimera Tool Pro Dongle to crack any Xiaomi, Samsung, and Android other devices. Android OS, thanks to its open-source ecosystem, allows for a plethora of tweaks to be carried out. We aren't only discussing the installation of themes, fonts, and icon packs. There exists a plentitude of other modifications waiting for you on the other hand. These include the ability to unlock the bootloader of your device. Once you do so, you could replace your device's stock recovery with a custom one like TWRP, flash mods, and other custom binaries.
While all these no doubt brings in a plethora of goodies, yet they come with associated risks as well. From a soft-brick to bootloop, there are quite a few risks associated with these tweaks. As and when that happens, you might have to visit the device's service center. Or you could carry out these technical services right from your home itself. All this is possible thanks to the Chimera Tool Pro Dongle. In this tutorial, we will show you how to use this tool to crack any Xiaomi, Samsung, and other devices.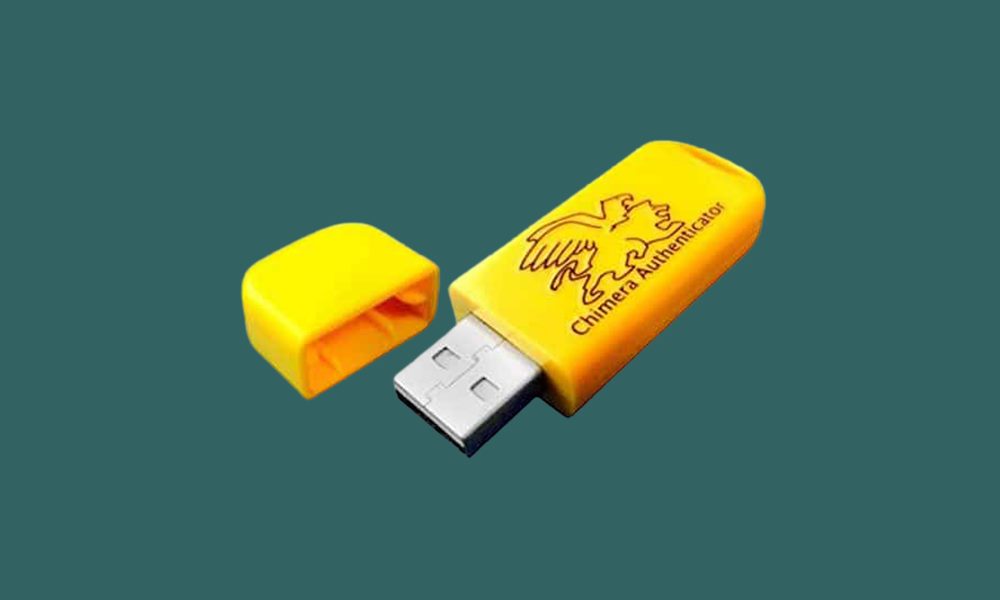 What is Chimera Tool Pro Dongle
In simplest terms, you could call Chimera a smart security card and smart card reader. It helps the installed software program to authenticate the user profile without even the need to authenticate via the password. This bypasses the registration process and you would no longer have to enter your username and password. This not only saves you from the Password Extractor Tools but also saves you from the efforts of having to remember these bulky passwords.
Furthermore, the license activation for Chimera Tool PRO allows you to perform technical service for BlackBerry, Samsung Galaxy, LG, HTC, Huawei, and Nokia smartphones. Apart from that, using the Chimera Tool Pro Dongle, you could also get hold of the complete device information and carry out various repairing functionality onto your device.
Likewise, it also gives you the option to read many different types of codes and carries out various other technical tasks onto your device. On top of that, the support for many smartphones various MediaTek devices is definitely the icing on the cake. With that said, here is the complete feature list of this tool.
Features of Chimera Tool Pro Dongle
Here are some of the noteworthy features and the associated advantages that the tool brings in with itself:
Backup and Restore Device
One of the major risks with these tweaks is the loss of data. In that regard, this tool has a baked-in backup and restore feature that makes it quite easy to take a complete device backup. Then as and when required, you could easily restore the backup as well.
Complete Device Information
With just a single click, you could get complete device information. These include the International Mobile Equipment Identity number, information related to your modem, and radio signals. Apart from that, it could also read codes and read & write certificates.
FRP Remove
Once you have reset your device, then the next time it reboots, you will have to log in with your Gmail account. This is the Factory Reset Protection, a security measurement put in place by Google. In some cases, however, you might not be able to do so, due to one reason or the other. But not anymore. With the help of the Chimera Tool Pro Dongle, you could easily remove this FRP from your device.
Repair Software Components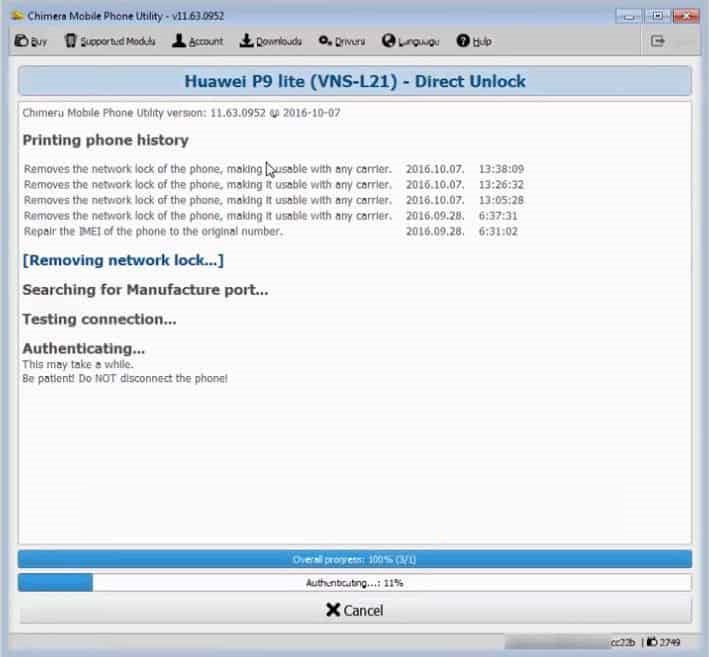 Using this tool, you could easily repair various software components of your device. These include the ability to repair your IMEI and even the all-important modem. The latter is the one responsible for network signals that make it possible to make and receive calls and use the internet on your device.
Support for various Android devices
More than 2000 Samsung, 70+ Xiaomi, around 1000 Huawei, 90+ BlackBerry, 730+ LG devices HTC, 80+ Nokia, and 50+ Vivo devices are supported by this tool. Apart from that, it also has support for 3750+ Android devices running the MediaTek chipset and 145+ devices with Qualcomm chip.
Other Useful Chimera Tool Pro Dongle Features
Some of its other features include direct unlock, change software, Easy to use UI, Various Functions that are done automatically without the need for human intervention. Apart from that, it also holds a handy documentation and user guide.
How to Use the Chimera Tool Pro Dongle?
Download and install the Chimera Tool Installer on your PC.

For the first time usage, you will have to register it. So as soon as you get hold of the authenticator, connect it to your PC and launch the tool.
You will now be greeted with the login screen. Click on the Login with Authenticator option.

Since this is the first time you are using this Authenticator, you will have to register your account via the username and password.
Once you have entered the credentials, hit the Register Authenticator button.
After this, you will again be taken to the Login screen. Again click on Login with Authenticator. This time you could easily login with your account since the registration has been successfully done.
You could also reassure the same. Just next to your username, you should see a card icon and the authenticator card ID. After this, you could now start with your intended work.
With this, we conclude the guide on the Chimera Tool Pro Dongle to crack any Xiaomi, Samsung, and other Android devices. We have mentioned the detailed feature list as well as the steps to use it. On that note, if you still have any issues, do let us know in the comments section below. Rounding off, here are some iPhone Tips and Tricks, PC tips and tricks, and Android Tips and Trick that you should check out as well.