Some smartphones are so amazing that makers are bounded to introduce their successors. Oppo is one such brand that is known to launch successors of most of their smartphones. The reason is simple to understand and i.e. they strongly pay attention to the quality. One example is Reno series which is popular than ever before. This post has some useful information listed about fixing common problems in Oppo Reno 6 and 6 Pro. Here are more details.
You might be wondering if Reno series is so amazing and popular, why it has problems. Well, the fact is common problems are not caused because of manufacturing defects or quality-related issues. They arrive mainly because of Android bugs. The open-source nature of this OS causes them and users often fail to know what exactly to look for. Before knowing how to fix common problems in Oppo Reno 6, here is something useful about its specifications.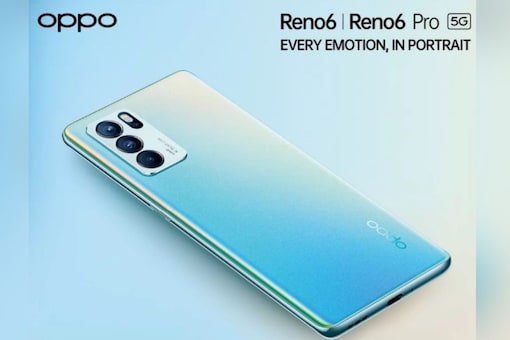 Oppo Reno 6 Specifications and Review
Oppo Reno 6 is a 5G ready smartphone which means you need to worry about changing your gadgets whenever this new network generation arrives. Another good thing about it is its AMOLED display with a 90Hz refresh rate. With 1080 x 2400 pixels resolution, it has been protected with Corning Gorilla Glass 5.
Android 11 and MediaTek MT6877 Dimensity 900 5G processor make it a super-fast device. It comes with 128 & 256GB ROM with 8 & 12GB RAM. There is no provision to use a MicroSDXC card.
Oppo Reno 6 supports 65W super-fast charging for its 4300mAh battery. To make sure the users can simply enjoy quality images, it is loaded with a 64MP primary camera on the rear and a 32MP selfie shooter.
For more details on its specifications, you can refer to Oppo's official website. Let's check now how to fix common problems in Oppo Reno 6.
Common Problems in Oppo Reno 6 and Solutions
I recommend you read all the solutions before you apply them to fix common problems in Oppo Reno 6 you are facing. This makes sure the entire process goes smoothly. Also, you no need to worry about additional problems that can arrive if solutions are applied in a wrong manner for which Gedroidtips cannot be blamed.
Connectivity Problems
Bluetooth connectivity problems
Solutions
Make sure the basic radiation around you is not too high. This generally happens when the temperature around you is higher because of any reason
Check and make sure the actual fault is not present just because the Bluetooth visibility is hidden from the other gadgets around
Your device might be having something actually wrong with the default Bluetooth drivers or the antenna
Make sure the reason to this problem is not associated with Bluetooth history. The same might be wide and clearing it can help you to fix the problem
The enhanced level of moisture in your device can be a reason you have to face this problem. Check the same
Don't customize the Bluetooth settings on your Oppo Reno 6 as this can be a reason you are facing any problem
Clear the cache data of the device and check if this helps you to fix the problem
Simply make sure the actual problem is not caused just because the device is having an OS bug in the same
Check and make sure the problem is not caused just because the data you are exchanging is corrupt
Keep the device out from your pocket or from a big in which it is inserted. Sometimes the Bluetooth problems are because of the very same reason
A basic restart can help you to deal with this problem. Try the same
Simply make sure the problem is not caused just because the devices have not been paired correctly
Check and make sure the reason to this problem is nothing but running the device in the safe mode
There are chances that the actual fault is there due to imposing communication restrictions on your device
Wi-Fi/Internet connectivity problems
Solutions
Check if the bad weather is the reason to this problem. Wi-Fi connections often operate slowly during a rainy day or during unpleasant weather
Make sure the actual problem is not there just because the device Wi-Fi antenna is having something wrong with the same
You simply need to make it sure that the actual fault is not caused just because your Oppo Reno 6 is having something wrong default Wi-Fi driver
Do check and make sure the problem is not caused just because your phone is suffering from a software problem
Check if the network password you enter in the phone is not correct and the problem is there because of the very same reason
The network bandwidth limit might have crossed and the problem is there because of the very same reason
You simply need to make it sure that the actual problem is not caused just because your device is having safe mode turned ON
Restore the default internet settings or the Local Area Network settings if customized. This can solve the problem
Do check and make it sure the problem is not caused just because your internet connection is weak
The reason to this problem is nothing but crossing the entire bandwidth limit on your connection
Simply make sure the problem is not caused just because your Wi-Fi router is not configured properly
Simply make sure the IP mismatch of your device on the network is not the reason to this problem
There are chances that the actual problem is there just because your device is having something wrong with the browser
This problem can be solved by forgetting the Wi-Fi connection and then adding the same in the device
Mobile data not working
Solutions
Your data pack might have expired. Check the same and make sure it is not the reason to this problem
This might be happening due to crossing your daily bandwidth limit usage. Check if this is the case
Make sure the actual problem is not with the phone SIM card. Refer to the solutions listed under the headline "SIM/Network Problems" in this post
Make sure if the internet services are facing an obstacle on your phone due to any of the possible reason
This can happen in some cases when the phone is updating the installed apps or is downloading the OS updates. Check if this is the reason
Simply make sure the actual fault is not caused just because the storage space is not available in the phone. This can happen in certain cases
A problem with the service provider or with the network can be a reason you have to face this fault in your phone
Make sure you are not confusing this problem with the slow internet speed
Check if the problem is caused by a poor signal strength on your Oppo Reno 6
Reset the network setting to the recommended mode in case you customize them. This can solve the problem for sure
Simply restart the phone and check if this helps you to fix the issue
Turning the roaming services OFF can be a reason to this problem on your device
Check if the network mode selection on the phone is wrong. You might have selected a 2G network in the same when you are using a 4G SIM
Clear the cache partition of the device and check if this solves the problem on your device
GPS Problems
Solutions
Check if the internet connectivity on the device is poor and the same is causing this problem
Make sure the actual problem is not in the phone GPS sensor. Check and get it repaired if you find the same
The problem could be there in the GPS antenna of the device. Thus, check the same and take the action required
Toggle the phone GPS and check if this works
Sometimes running a number of apps in the phone that access the phone GPS cause this problem. Close a few and check if the problem is solved
Check if the phone location services are ON. This is required for the proper working and functionality of phone GPS
Enabling power-saving mode on your Oppo Reno 6 can be the reason to this problem
Make sure the GPS problem in the device is not related to the failure of any hardware component
Check if any important OS update is spending and install the same. This can solve the GPS-related common problems in Oppo Reno 6
Select high accuracy mode in the location services and restart your device. This may solve the problem
Check if this problem can be solved by updating the Google maps
Recalibrate the GPS on the device using the compass app and check if the problem is eliminated
The phone GPS might be disabled or turned OFF manually. Check and turn it ON if so
Refreshing the GPS data on your device can solve this problem. Check if this works
If nothing work, perform a factory restart by saving the phone data first and check if the problem is gone
Screen not working properly
Solutions
Check if this is happening just because you are charging your device from a third-party charger. The same might be having a higher output than what the battery needs as input
This problem could be there just because the phone software is suffering from a technical glitch. Check the same
One of the reasons to the screen-related common problems in Oppo Reno 6 is glass guard installed on the screen. Check if it needs replacement or is not installed properly
The reason to this problem is nothing but a fault that is associated with the default screen driver software
Check and make sure if a recently installed or a blocked app is causing this problem in your device
Make sure the actual problem is no there just because the device screen has not been cleaned for a long time
You can face this problem just because your device is having some unused data stored in its storage space
Make sure the micro SD card is inserted in your device is not fully loaded with data
Check if this problem is there just because your hands are covered with mittens
Sometimes the users have to face this problem just because of no storage space available in the phone default memory
Check if the problem is there just because the screen sharing option is turned ON
The device screen might be physically damaged and the same can be a leading reason to this issue
The screen sensors on your device might have stopped working. Check
A forced restart to your device can probably fix this problem. Try the same
Earpiece Sounds Robotic
Solutions
Check if the earpiece you are using is physically damaged. Of course, it can be a reason to the problem
Do check if the earpiece is not connected or paired accurately to the device. This can cause robotic sound in many cases
One of the reasons you have to face this problem is nothing but not focusing on the quality while purchasing a third-party product
Check if this fault is caused in your earpiece just because of signal attenuation that can take place due to a lot of reason
Sometimes it's nothing but a fault that is associated with the default sound drivers in the phone which cause the robotic sound
Make sure to keep the noise cancellation feature ON. This can help to avoid the problem
Check and make sure the actual fault is not there just because your Oppo Reno 6 is running in the safe mode
Do check and make sure the problem is not there just because the earpiece is not compatible with Oppo Reno 6
The reason to this problem is nothing but a fault that is associated with the earpiece connector on your device. Check the same
Make sure the problem you are facing is not there just because the phone sounds are disabled
Check if the sound card on your phone is having something wrong with the same. The same can be a reason you are facing the issue
Make sure the actual fault is not caused just because the signal strength is low during a voice call you are attending through the earpiece
Poor Camera Quality
Solutions
Enable the image stabilization feature on your device and use it whenever the same is required
The reason you are facing this problem is nothing but an OS fault in your phone. In some cases, it wouldn't even let you run the camera app
This problem might be due to not focusing on the object properly when you are capturing the images from a very close distance
Check if this problem is there due to a fault related to the app you are using. There are various third-party apps present on the Play Store and not all of them are compatible with Oppo Reno 6
You might be facing this problem just because of using the zoom feature. It can affect the quality largely
There are chances that the actual fault is there just because the visibility around you is low. In such a case, you can fix the problem by selecting the relevant shooting mode
Check and make sure the problem is not caused just because your phone is having something wrong with the camera lens
Make sure the reason to this problem is nothing but selecting the burst mode on your gadget
You simply need to make it sure that the problem is not caused just because the HDR mode is turned OFF
Check if the actual problem is there just because of a low network signal during a video call
Remove the pre-installed glass guard from your device screen
This problem could be there just because your phone is having a problem in the hardware. Get it checked
Slow Performance
Solutions
There might be a phone virus that has slow down the overall performance of your gadget. Get it out with the help of an antivirus software
You simply need to make it sure that the fault is not caused just because your smartphone is having something wrong with the installed apps. Update them to fix this problem
The slow performance can be caused by various common problems in Oppo Reno 6 which are associated with the software domain of your gadget
Check if the number of installed apps in your device and more than 50. The same can have a negative impact on the overall performance
The reason you are facing this problem is nothing but a fault which is associated with the phone RAM
Simply make it sure that the problem is not there just because your smartphone is having something wrong with the hardware components inside
You might be facing this problem due to customizing your phone settings. Check the same
Sometimes it's nothing but connecting your phone to a nearby gadget that slows down its performance
Check if it's nothing but the general multitasking which is causing this issue
Make sure you are not using any pirated or a low-quality accessory with your gadget which slows down its overall performance
Sometimes it's nothing but a fault that is associated with the phone bloatware that causes the slow performance
Your phone browser(s) might be having a lot of tabs opened in it. The same might be causing this problem
Overheating Problems
Solutions
This happens often when you run your phone in the power-saving or in the safe mode
Check if it's nothing but overcharging your gadget which is causing this problem
Simply make sure the actual fault is not there in your device just because its battery is not in a healthy condition
You are facing this problem just because your Oppo Reno 6 is loaded with a lot of apps
Playing games on your device all the time is another leading reason why you are facing this problem.
Check if the actual problem is there just because you use a power bank of different specifications than on the battery
Sometimes it's nothing but any connected accessory with the device which causes this problem
Make sure all the apps in your device are fully updated to the latest versions
Many users have to face this problem just because of a phone virus. Scan your phone and take the action required
There are chances that overheating is caused on your device just because of any OS bug in the same. Check and update it
Overheating of the core hardware is often caused when you customize the power settings on your device
The device might have lost its ability to release the excess heat
Downloading the data from a specific domain in your device can be a reason you are facing this problem
Apps not working properly
Solutions
Check if this is happening just because your device is running in the power-saving mode. This often disables the installed apps in your device
Simply make sure the actual problem is not caused just because the apps installed in your device are not compatible with the same
This problem might be there just because your phone apps are outdated. Update them and check if this helps you to deal with the problem
Make sure your device app manager is not having something wrong with the same
Sometimes this problem is there just because the apps installed in the device don't have permission to access the phone data. Check if this is the reason to the problem
Make sure the actual problem is not caused just because your Oppo Reno 6 is suffering from a software problem
You simply need to make it sure that none of the features of your device is manually turned OFF
There are chances that the problem you are facing is because of no other reason than customizing the app's settings
Check if the apps are installed from other sources and not from the Play Store. This is one of the major reasons to the problems you are experiencing
There are chances that your device storage space is completely filled. Check if this is causing the concerned problems
Delete the app which is causing the problem. Install it again from the Play Store. This can solve the problem
There might be a virus in your device which is causing the trouble. Check the same
Slow Charging
Solutions
The slow charging of your device might be due to a power source that is weak. Check the same
Make sure the actual problem is not there just because the charger you are using is faulty
There are chances that the phone charging port is having something wrong with the same
The slow charging-related common problems in Oppo Reno 6 are experienced when the battery is suffering from a technical glitch
Do check and make sure the data in your Oppo Reno 6 is not getting synchronized with apps. This can cause the problem
There are chances that the actual fault is present just because of outdated apps in the phone
Make sure the problem you are facing is not there just because the phone is having a lot of apps installed in the same
Simply check and make sure the actual fault is not there just because you download data in the device while charging it
Gaming is one of the major factors that can be blamed for this problem
Do check and make it sure the problem is not there just because the device is having a lot of blocked apps in the same
Clear the cache data of your device and this will fix the problem for sure
Perform a software reset and the problem will probably be gone. Try the same
Poor Battery Life
Solutions
This usually happens when the phone's Wi-Fi and Bluetooth are turned ON without any need. Check and turn them OFF
Make sure the installed apps are not allowed to access the phone features which they actually don't need. This often affects the battery backup
The reason you are facing this problem is nothing but installing toms third-party apps in your device
Keep the phone GPS OFF when there is no need of the same
The poor battery backup might be due to widely engaging your device in gaming and data downloading
Keep this thing in your mind that the level of screen brightness you set can largely have an impact on the battery backup
There are chances that it's actually your Oppo Reno 6 battery that is having trouble with the same
The reason to this problem is nothing but the presence of a virus in the default storage space
You simply need to make it sure this problem is not caused by apps that keep sending unwanted notifications
Check if the camera flashlight was mistakenly turned ON for a long time
You can fix this problem simply by cleaning the temporary files from your device
The reason you are facing this problem is a software bug in the device. Check and update the same
The phone battery backup can be improved simply by erasing the unnecessary data and apps installed in it
SIM/Network problems
Solutions
If you recently purchased the SIM card, make sure the services have been activated on the same
Imposing any kind of restrictions on the SIM card can be a reason to this problem
The reason you are facing this problem is nothing but incorrectly inserting the SIM in the device
Make sure the SIM card slot in the phone is not having any problem associated with the same
The reason you are facing this problem is nothing but a physically damaged SIM card. Check the SIM tray as well if the same is causing any problem
There are chances that the phone network signal antenna is not performing it actual task
Make sure the variant of the Oppo Reno 6 purchased by you is compatible to operate in your region
Sometimes this problem is experienced when the users mistakenly turn OFF the SIM card in the settings
Another reason to this problem is turning ON the Airplane mode and forgetting to disable it
Performing a basic reboot to your device can solve this problem. Try the same
Oppo Reno 6 Fingerprint Sensor Issue
Solutions
First of all, simply clean your hands. Dust or debris on the fingers can be a reason to the problem. Check and take action required
Gently clean the fingerprint scanner on the phone with a soft cloth and check if this solves the problem
This problem can sometimes declare its presence due to completely filling the storage space of the phone
The fingerprint scanner might not be working due to a bug in the Operating System. Check and take the required action.
Simply delete the saved fingerprint from your Oppo Reno 6 and add it again. This can solve the problem
One of the reasons to the fingerprint-related common problems in Oppo Reno 6 is nothing but putting pressure on the fingerprint scanner very softly. Put a bit more pressure on the same with your finger and check if this works
Always make sure to add more than one fingerprint
Your fingers might be wet and the same can be a reason to this problem
Always give priority to the phone updates. Installing them make sure the problem wouldn't declare its presence
Check if there is a minor injury on your finger which might be acting as a barrier for the scanner when it try to read the information from the same
Performing a factory restart can solve this problem. If this doesn't work, the reason to this problem might be a hardware fault in the phone.
Sometimes this problem could be there due to allowing multiple apps installed in the phone to access the fingerprint scanner on the phone. Check and take the action required
Oppo Reno 6 Not Turning ON
Solutions
Check if the phone battery is charged. This could be due to the consumption of entire juice from the same
An issue with the third-party app can cause this problem. Thus, check all the apps before you install them in the phone and make sure they are compatible with the same
Make sure to press the power button a bit harder and check if this helps
Sometimes this problem would be due to a fault in the power button. Check and take the action required
An unknown software glitch in the device can be a reason to this problem. Check and take the action required
There are chances that the phone is getting turned but it's the screen that is not. Check and make sure this is not the actual issue in your case
This might be happening because you restarted or turned OFF your device when it was updating
Know the exact number of seconds for which you need to press the power button. Sometimes this problem is there just because you are pressing the same for a very short span of time
Liquid damage to your Oppo Reno 6 can be a reason to this problem. Check and take the action required
Hardware damage in your phone can be the reason to this problem. Check and get it repaired
Overheating can sometimes turn off the device automatically and you cannot turn it ON unless the inner temperature comes down the normal range
Check if the phone can be turned ON in safe mode. Press the power button with the volume up/down button for the same. If this doesn't work, try opening it in the recovery mode
Oppo Reno 6 Not getting charged via cable/charger
Solutions
Check if this is a problem just because the phone battery is faulty
Make sure the phone charger is in proper working condition
A loose connection between the phone and the charging cable can be a reason to this problem. Thus, make sure to connect them properly
A bad app or the one installed from a third-party source can be the reason to this problem
Don't use a third-party charger as this can be a reason to this problem
Check if dust or debris is there in the charging port and clean it. The same can be a reason you have to face this problem in your device
In some cases, the phone gets charged but the charging percentage icon doesn't give the correct information. This can happen due to a software bug. Check and install the latest updates if the same is pending
Sometimes the charging-related common problems in Oppo Reno 6 are experienced when the charging socket/power source you are using to charge your widget is faulty
Check if the actual fault is with the charging cable. Check and replace the same if required
This problem could be due to the detection of moisture in your Oppo Reno 6. Check its level and take the required action
Remove the last application you installed and check if this helps you to deal with the problem
An issue with the phone motherboard can be the reason you have to face this problem
The pins in the phone socket might be damaged and the same is causing this problem. Check the same
Drain the phone battery completely and charge it again. Check if the problems is solved
Performing a forced restart to the phone can fix this issue. Simply try the same
Unfortunately camera has stopped
Solutions
Check the default camera driver software in the phone. Check if installing the new updates for the OS fixes this problem
Make sure you aren't using a third-party camera application that is not compatible with your Oppo Reno 6
Disable the safe mode if your phone is running in the same
This problem could be there just because the phone has something wrong with any of the hardware components inside
Close the camera application if it is running in the background and open it again after 30 seconds. Check if this solves the problem
Delete the cache of the camera application and check if this helps you to deal with the problem
Do check and make sure the actual problem is not caused just because the camera lens is faulty or damage
There might be no storage space available in the phone or in the memory selected for storing the camera files and the same can cause this problem. Most of the time the camera-related common problems in Oppo Reno 6 are because of no other reason than this
Unable to Login on apps
Solutions
Check if the concerned app is outdated. Updating the same from the Play Store can fix this problem.
Do check if the Google Play Service on your device is having something wrong with the same because it can affect the working of installed applications
The low storage space on your device can be a reason for this problem. check and do the needful in this regard
There are chances that the actual problem is with your account created on the app. Check
Make sure there are no recent changes in user's policies of the concerned app
One of the reasons for the app login-related common problems in Oppo Reno 6 is not cleaning the cache data of the concerned app. Try it and check if this solves the problem
You might be running the app in custom mode. Check this as it's a common reason for this problem
A weak internet connection can also be the reason for this problem. Check it and do the needful
Check if there is a security concern with the app which is responsible for this problem
MicroSD card problems
Solutions
Check if the problem you are facing is just there because you haven't inserted the card properly in the phone
Loading the microSD card with inappropriate and corrupt data or the one which is not supported by the phone can be another reason for this problem
Make sure the card you are using is actually in working condition
Do check if this problem can be solved simply by ejecting and inserting the card again in the phone
One of the reasons for the micro-SD card-related common problems in Oppo Reno 6 is the presence of a virus in the data stored
Open settings and check if any kind of restrictions are imposed on the microSD card or the phone
Check if the card you are using is not supported by the device or if it is having a physical damage
Do check if this problem is there just because your phone can't handle the memory card with the same storing capacity you are using
If the other methods don't work, format the card and check if this solves the problem
Video Recording Issue
Solutions
Check if the camera lens is dirty. This can be a reason for the problem in your device
One of the reasons for the Video-recording related common problems in Oppo Reno 6 is the low storage space available. Check and empty the same
Running the camera app in custom settings can be a reason for this problem in some cases
You need to make it sure the problem is not caused just because your Oppo Reno 6 camera lens is physically damaged
There are certain chances that the problem is caused because of a software issue in the device. Update the OS if a new version is available and check if this fixes the problem
Turn ON airplane mode and check if videos can now be recorded. If so, simply close everything running in the background and close notifications. Restart your device after this
The problem might be there because you are using a third-party camera app your device cannot fully support. Check the same
Restore all settings to default in video recording settings and check if the problem is gone
Unable to Send or Receive Text Messages
Solutions
Make sure the contact you are sending the message to is not blocked
Check if the problem is there just because the message center number for the network operator is not correct or missing in your Oppo Reno 6 settings
Simply clean the message app data and check if the problem is solved
Erase some older messages that are no longer required and check if this works
Restarting your device may solve this problem. Try it and check
Remove the SIM card from your device and reinsert. This may solve the problem. Try it
Check if the problem is from the network provider's end
Unable to Make Phone Calls
Solutions
This problem might be there because the Airplane mode on your device is turned ON. Check and turn it OFF
Eject the SIM tray and reinsert after 10 seconds. This may fix the problem
Reset the network settings to default in case you recently customize them and check if this works
Phone call-related common problems in Oppo Reno 6 are caused often when the network selection mode is set to manual mode. Switch it to automatic and check if this fixes the problem
You might have blocked the phone contact you are trying to call. Check this in the block list
Simply restart your device and check if this fixes the problem
Make sure the call barring option is not turned ON because this can be a reason for this problem
Install any pending software update and check if this helps you to fix the problem
The reason for this problem might be a lack of calling credit. Check and fill the same
WhatsApp Not working on Oppo Reno 6
Solutions
Check if you are violating any WhatsApp user policy
Switch to default settings in the settings and check if this works
Check if the WhatsApp storage on your Oppo Reno 6 is completely filled. Erase some data and try again
Sometimes this problem is caused when users login in to the same account through multiple gadgets. Make sure you have not logged in to your account from a PC/parallel smartphone at the same time
There are chances that you are running WhatsApp on an outdated OS. Check and take the action required
Simply switch to the latest WhatsApp version if you haven't installed its updates for a long time
Make sure something is not wrong with your internet connection
Clear the WhatsApp cache data and check if this fixes the problem
WhatsApp-related common problems in Oppo Reno 6 are caused in some cases when VPN is turned ON. Turn it OFF and check if the problem is gone
Do make sure your device is not having a hardware fault active in it. If so, the above-listed solutions are of no use to you. Contacting official support is a wise option at such a situation. Do let us know in case you need any other information on common problems in Oppo Reno 6. Keep visiting our blog for the lasts Android news and similar posts