Screen mirroring, for the uninitiated, allows for remote sharing for a screen across various devices. There might be a plethora of reasons for opting for this functionality. You could perform a screen-record, view videos on a larger screen and most importantly you won't have to check out your device for notifications. You could easily respond to any alert, type on messages, play games or videos on your device right from your PC itself. If you're a developer, you could even test your apps as to how it will function in this mockup environment.
Well, what if you could take all this a step further? Yes, that is very much possible. You could not only mirror your Android device to PC but actually control the entire device right from the latter. Everything will be exactly similar to how it works on your device. It's just that you will be using your computer's mouse to control everything across your device.
So if you're busy on your laptop and don't have much time to view and take actions on those pesky notifications on your device, this will definitely come in handy. With that said, here are some of the best software that is very much capable of performing the said task.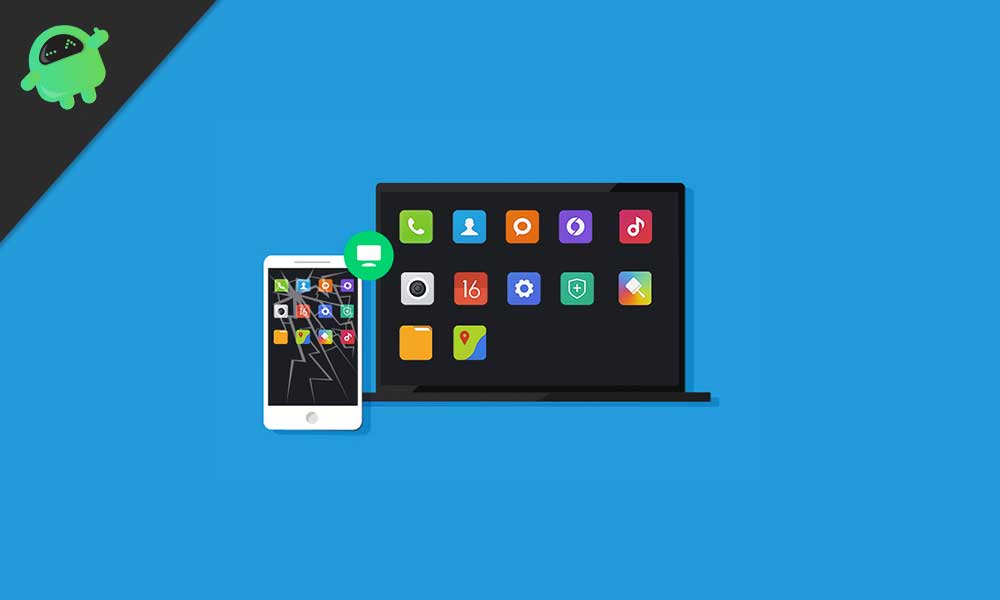 Control your Android device from PC
A simple screen mirroring could very well be carried wirelessly as well. But if you wish to control your device via PC, you'll need a USB connection. And for that, you will also have to enable USB Debugging on your Android device. Here is how it could be done: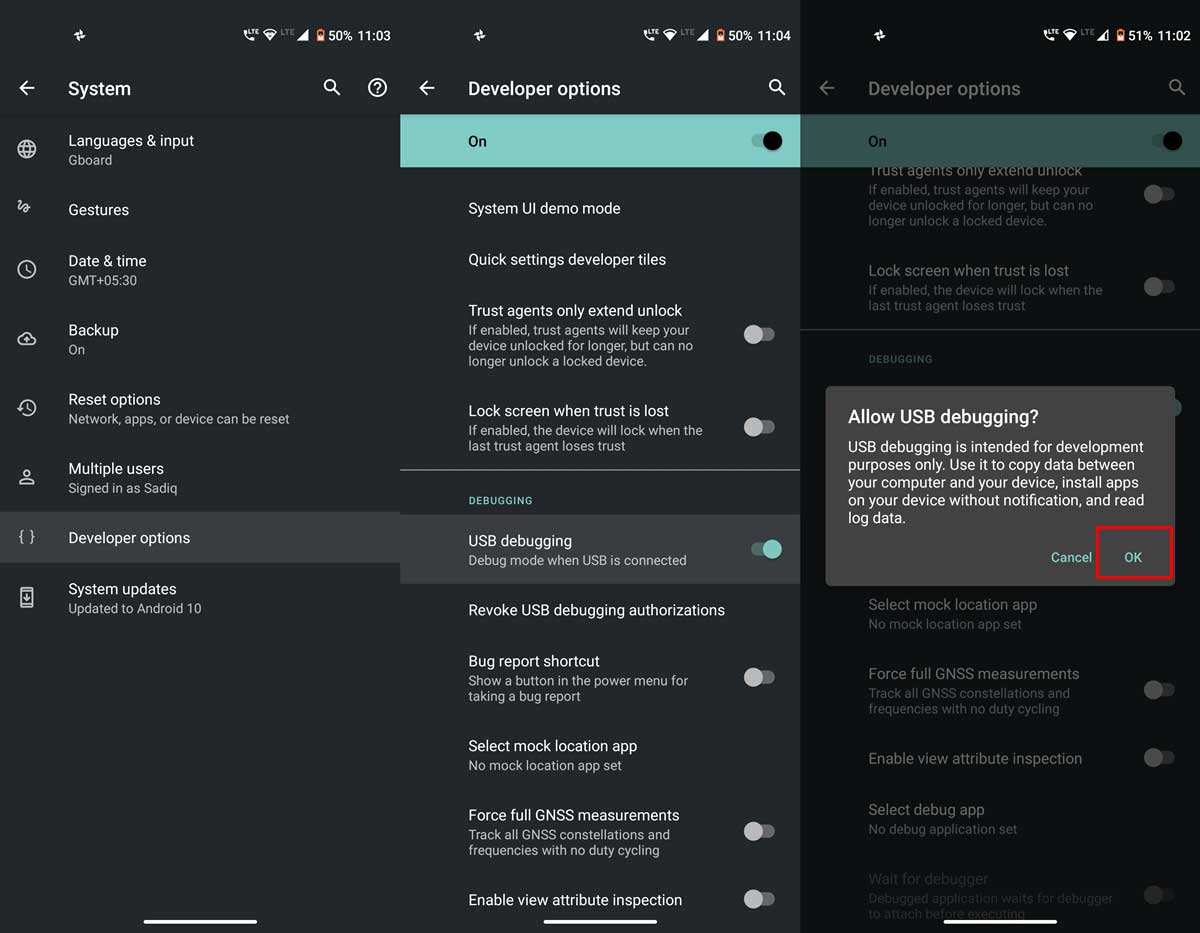 Head over to Settings on your Android device.
Go to About Phone and tap on Build Number 7 times. You will get a toast message indicating Developer Options have been enabled.
Next up, go back to Settings > System and tap on Advanced.
Tap on Developer Options, scroll to USB Debugging and enable the toggle next to it.
Finally, tick-mark the Allow option in the Allow USB Debugging dialog box
That's it. This was the major requirement that you have covered up. Now let us check out the various applications that allow you to control your Android device via PC.
AirDroid
This is one of the widely used applications across many different platforms. The app is more commonly used to send and receive messages, transfer files, take a screengrab and other related activities. But unknown to many, AirDroid is very much capable of controlling your Android device right from PC.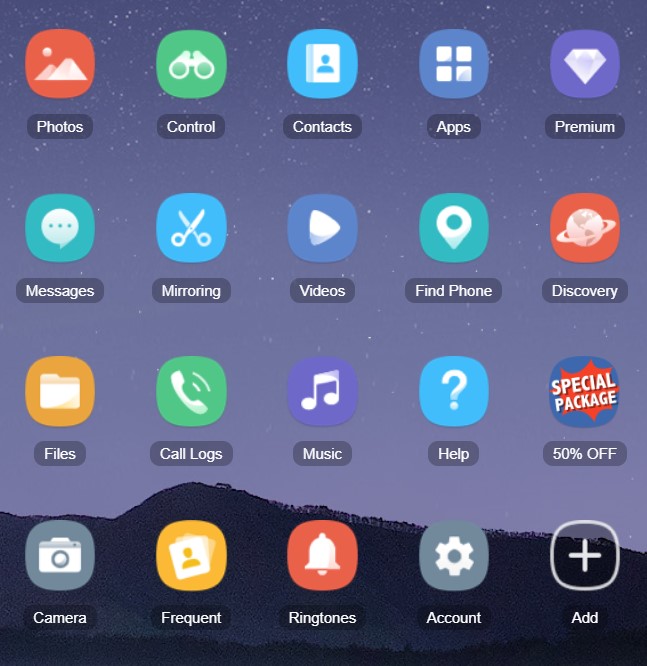 To do so, start by installing the AirDroid application on your Android device. Within the Transfer section, tap on AirDroid Web. Now, on your PC, head over to web.airdroid.com and sign in with the same ID that you have used on its Android app. Also, make sure that your device and PC are connected to the same wireless network.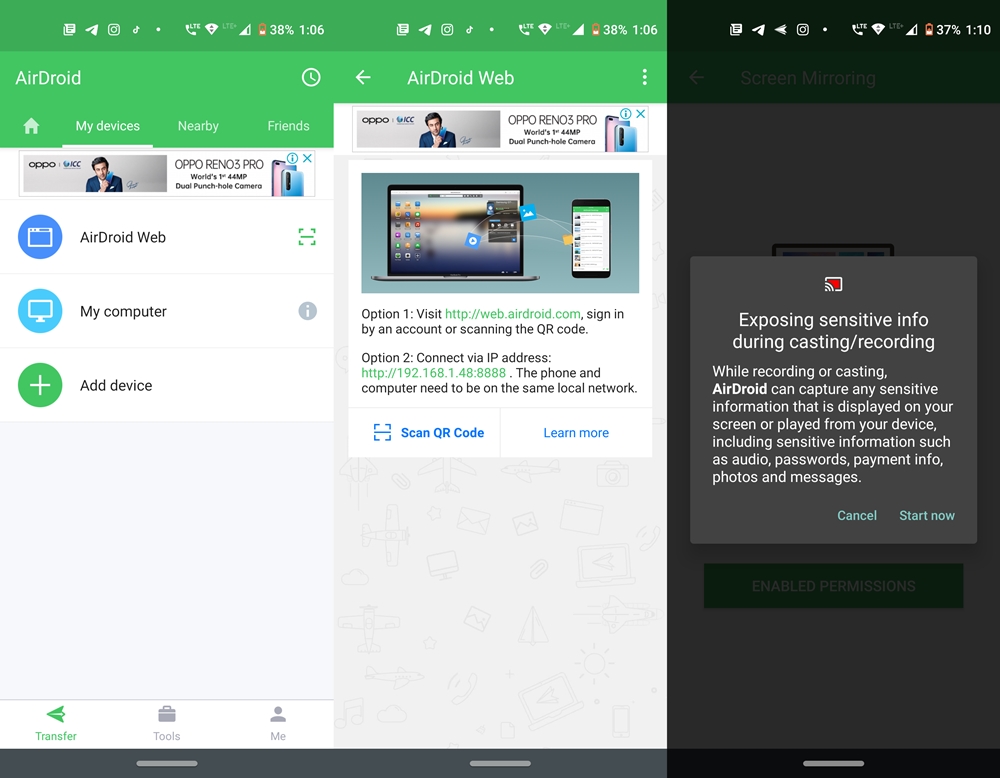 Next, connect your device to PC via USB cable and click on the Remote option on desktop. You will then be requested to download the AirDroid Remote Control Plugin. Go ahead and download it. Finally, click on the Device Authorization option in the AirDroid Control dialog box and select your device from the list.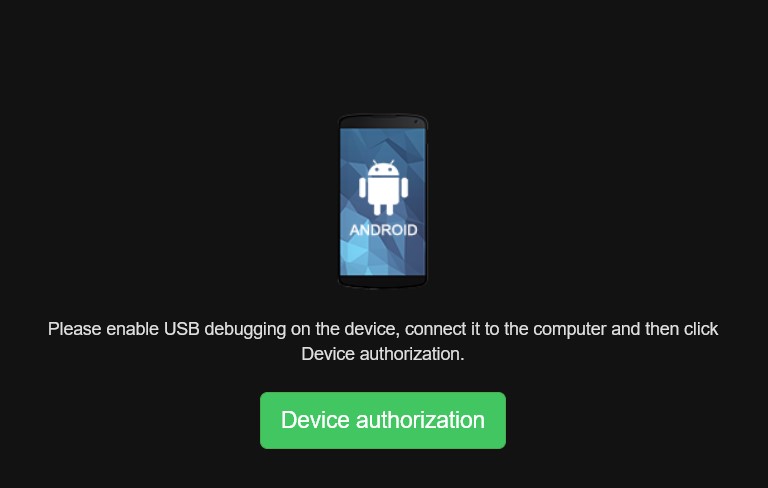 Once you do so, an "Allow USB Debugging" option on your device will pop up, tap on Allow. That's it. You could now easily control your Android device right from PC using AirDroid's desktop client.
Vysor
Vysor is another pretty handy application that allows you to control your Android device right from your PC. To try it out, install the Vysor app on your PC. Then connect your device to PC and make sure USB debugging is enabled. Launch the Vysor app and click on Find Devices. It will then search for all the connected devices and bring up the list for the same.
Select your device and wait for the process to finish. Vysor will then automatically install its app on your Android device as well. Once it does, you could now see your Android device mirrored on your PC and control in whatever way you prefer.
APowerMirror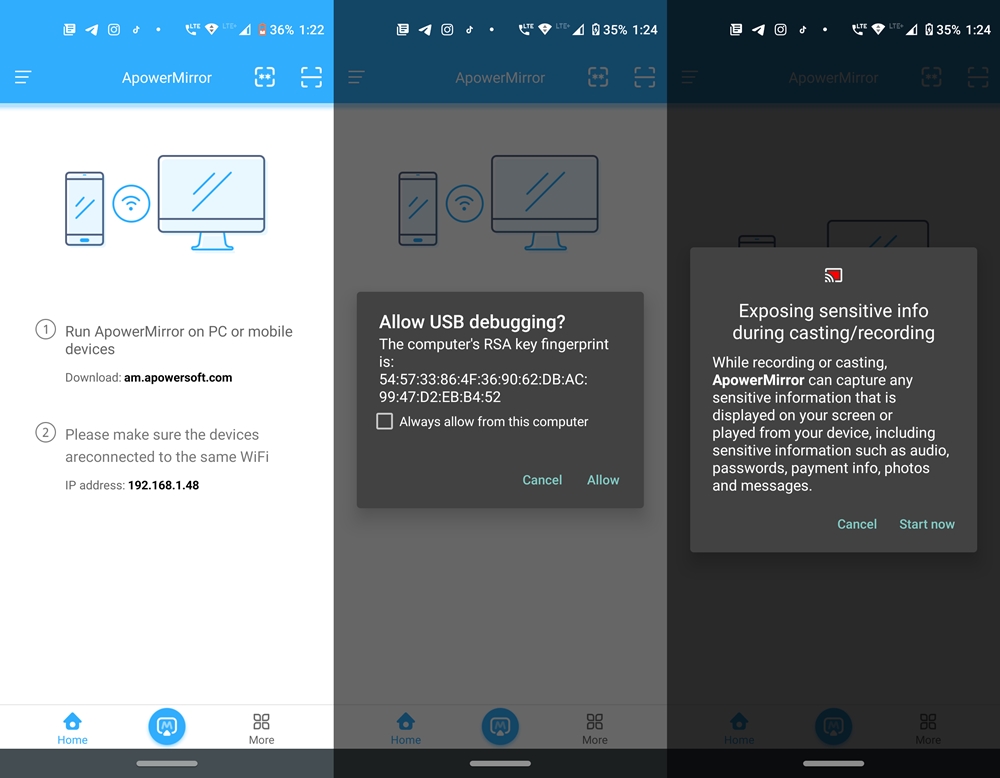 APowerMirror allows to way to connect your device to PC, wired and wirelessly. However, if you wish to control your device via PC, then the former method is what you should be choosing. So start by installing the desktop app on your PC and its Android version from Play Store. With USB debugging enabled, connect your device to PC via USB cable.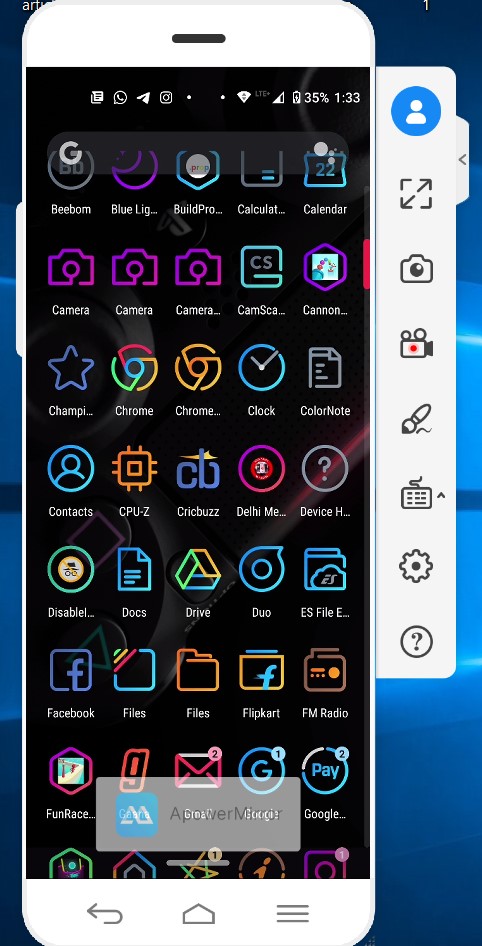 Launch the desktop app on your PC and click on USB Connection. Then on your device, open the app and tap on the 'M' icon situated at the bottom. That's it. Your device will now be mirrored on your PC and you could control and take the required action right from the desktop itself.
scrcpy
Well, this app is totally different from all the other ones that we have mentioned on this list. It doesn't have a separate UI, Windows or Android app. scrcpy is based on Android Debug Bridge commands and takes a clue from your device Debugging mode. And that is it. There is no need to login, download a separate app or anything like that. Just download scrcpy from Github.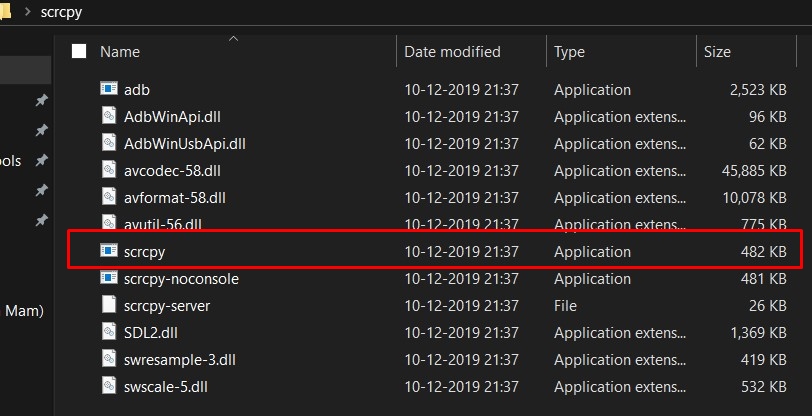 All the adb dependencies come preloaded with it, so no additional plugins or apps are required. Once you have downloaded it, extract it in a convenient place on your PC and connect your device to PC with USB Debugging enabled. Finally, click on the scrcpy.exe file and wait for a few seconds. You will now see your device mirrored on the desktop.
Conclusion
With that, we conclude this tutorial on how to control Android device from PC. We shared four different apps with you. You could find many such apps that are capable of mirroring your device screen to PC. However, they aren't able to give you full control of your device. But the app we mentioned here allows you to do just that. With that said, do let us know in the comments which one is your favorite.