GIF's nowadays used in games, chatting services, are much common. However, there are other uses too. While on the other hand Portable Network Graphics is a raster graphic image. Moreover, PNG was also a replacement for GIF images. Even today, sometimes we may need to convert a GIF to a PNG image, for various reasons.
If you have a GIF file that you want to convert into PNG, then there are none other places to go then the available free converter websites. However, converting GIF to PNG is a bit complex process. Thus PNG files may lose some quality.
You probably don't want to degrade the quality of the converted PNG file; therefore, in this article, we have discussed the best three ways to convert the GIF file into PNG.
Definitely, you will need a good third-party online app to convert your GIF to a PNG image without losing any quality.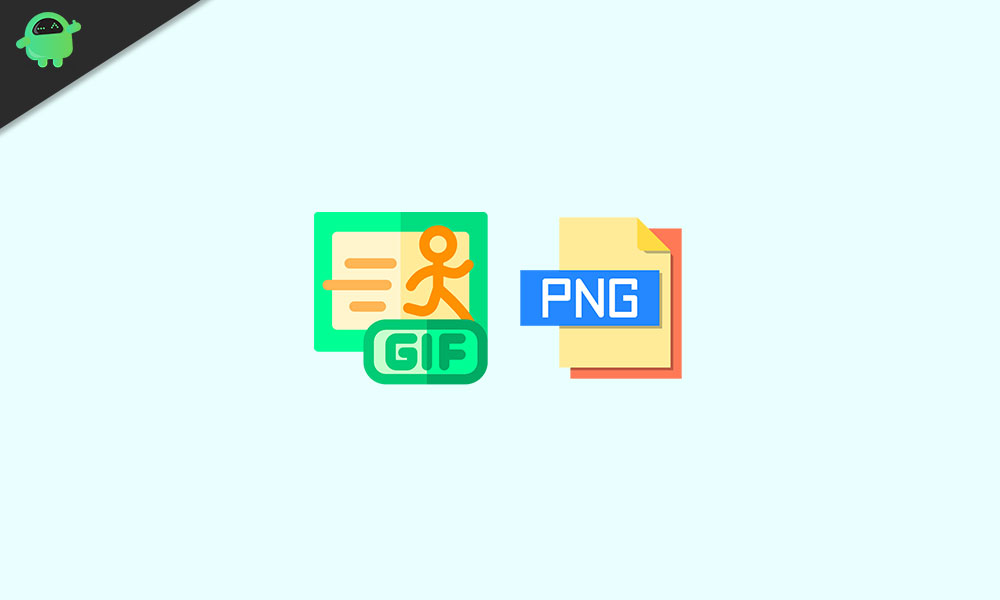 Best 3 Ways To Convert GIF to PNG image on PC
We have discussed the three best free websites instead of mentioning any applications like Photoshop, etc. Moreover, using online web apps saves time, and it's the best way to convert GIF to PNG image in your PC.
1. SoadaPDF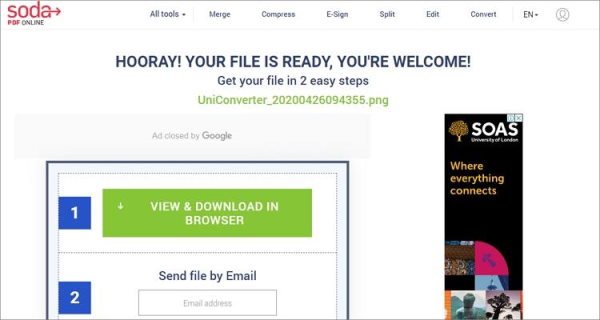 A dedicated Online service, Soda PDF has a simple user interface, where you only have to upload the file. Moreover, only uploading the GIF will convert it into PNG because it works automatically. However, the Site also allows you to convert GI into other formats like JPG, BMP, etc.
Even more, you can add compression, add colors, improvising transparency, but you will have to deal with the latency of the Site.
To convert the GIF file into PNG, firstly click on the Choose File green button, then select the GIF file form the directory. Once the file has bee uploaded, the Web app will automatically convert the GIF into PNG.
You will be notified once it's done. However, to upload your file, you can also do drag and do or can select it from Dropbox or Google Drive.
Once the web page notifies you that the file has been converted, you can either download the file from the browser or can send a link to your email instead.
Visit Soda PDF
2. Online Converter Free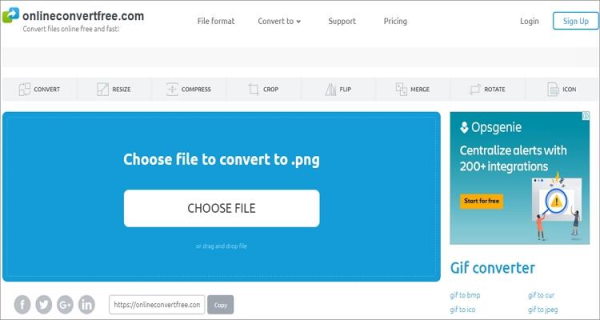 Online Converter Free is a popular choice for people to convert any files because by using the Site, not only can you convert GIF into PNG. But you can also convert GIF tor PNG to other files like JPG, HTML, TIFF, RAW, and much more. Even more, by using the size, you can crop, rotate, flipping, and much more. With such editing functions and versatility, the Site made it on the list.
To convert the GIF, visit the Online Converter Free site, then click on the Choose File button, select the GIF from the directory.
Click open the Format drop-down menu and select whichever format you wanna convert, here select PNG. Lastly, to start transcoding, click on the Convert button, and the file will be available for download quickly.
Visit OnlineConverterFree
3. Convert.io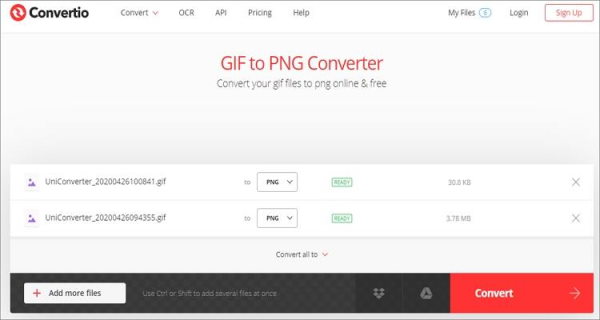 Well, Conveter.io doesn't have any editing features, but it is a great converter web app to convert your GIF into PNG without any quality loss. It has a simple user interface where you can upload the GIF file by clicking on the Choose file button. Then select the file from the directory, you can also add via Google Drive, Dropbox, and URL.
The Site is famous because you can convert multiple files in different formats at once. Yes, it supports batch conversions, to add more files, just hit the Add more files button.
Click on the drop-down menu and select the format you wanna convert the GIF into, in this case, It is PNG. Lastly, hit the Convert button to start converting, after converted download the file.
Visit Convert.io