Whatsapp is a popular messenger app for leading smartphone Operating systems. It's more popular than many others just because of its availability. In older days, there were many OS and platform for smartphones like Bada OS, Windows Phone, and Symbian. Whatsapp was available across all of them.
Hence when people migrated towards android, they chose the app that they were already familiar with. Now many people don't know that there are many Whatsapp Mod apps available too. They offer some special features that the official Whatsapp doesn't provide.
So in this article, we are going to compare both Whatsapp and Whatspps Mods with respect to features and help you decide which is good. Let's begin.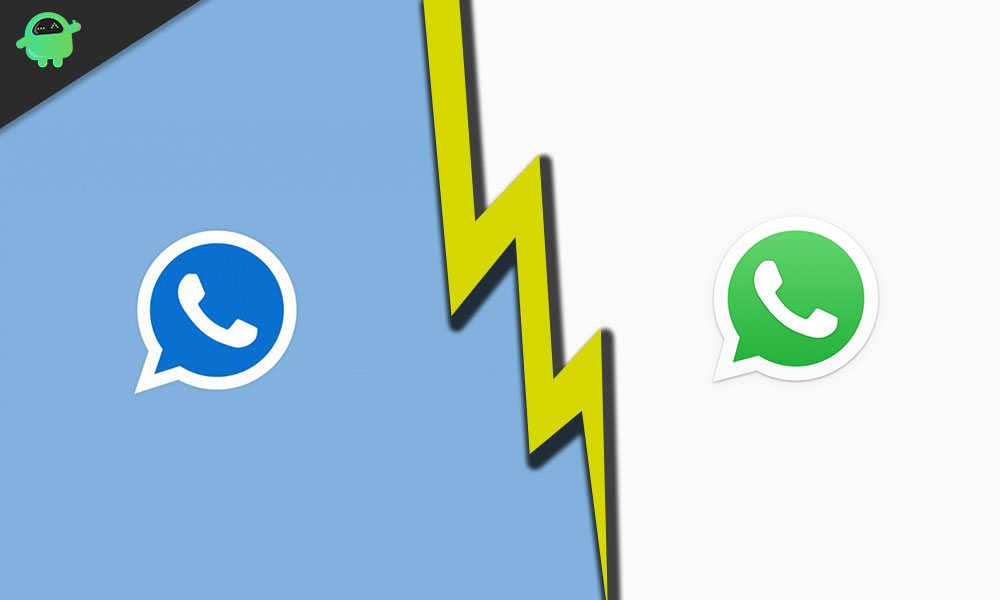 What's the difference between WhatsApp And WhatsApp Mods?
Official WhatsApp
[googleplay url="https://play.google.com/store/apps/details?id=com.whatsapp&hl=en_IN"]
The official version of WhatsApp is available to get directly from the play store, unlike modded versions. This version only includes those features that the app developer intended.
All the privacy-related features will work flawlessly if one is using the Official version.
Modded WhatsApp APK
There are many modded version of WhatsApp. For example GB WhatsApp or Yo Whatsapp. They won't be available for download from the play store.
Instead, it requires us to visit a third party website, most probably the modder's website to obtain the modded package of the app.
WhatsApp and WhatsApp Mods Features
Official WhatsApp
When we talk of features, there aren't many on the official WhatsApp app. The features required for the app's functioning will be present. Nothing more, nothing less. All privacy features like last seen, or status hiding will work without any issues, assuming the recipient is also using the same version.
Modded WhatsApp
The main motto behind using any modded version of the app is to get additional features unavailable within the official version. Hence these versions of WhatsApp will have various features based on the modding team.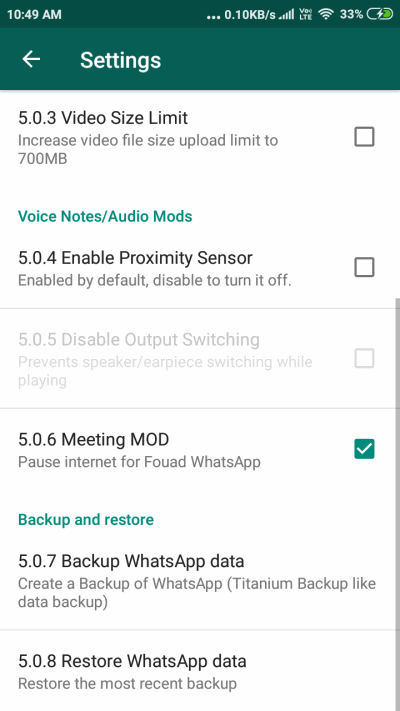 The ability to send pictures or videos in high resolution without sending it as "Document".
Ability to set the last seen to show as "online" always. Even some mods allow us to set it as "typing…"
Gives the ability to view messages or statuses even after the sender deletes.
Can Download or Save status directly from the app without using any other status downloader apps.
Can customize the app interface using themes and can change the icon of the app.
Some advanced tuning options like enabling or disabling proximity sensor etc.
Consequences: Whatsapp Ban 2020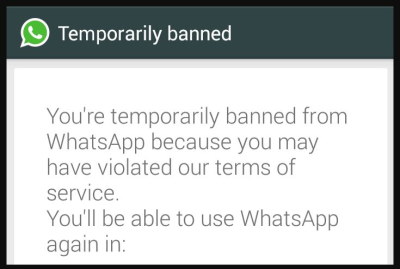 Whatsapp, a few versions back, did not have some vital features. For example, the ability to hide our last seen from others. This was the main reason for people to choose mod Whatsapp versions.
But the latest version of WhatsApp has those features. And also, many new features are being added with new updates.
So the main reason for using these modded Whatsapp versions is rapidly disappearing. Even now, WhatsApp may allow us to set per chat wallpaper. So, again the gap is closing very fast.
Not to mention that these features come with a price to pay. The official app team doesn't entertain such mods since it may violate some privacy policies. Hence they may put your account on permanent ban if they detect any modded version usage. Hence there is a risk involved in using such features.
Conclusion
So the final question will be which one to choose. But we can't answer this question. Although we've given you the difference between them and the consequences they create, it's your decision to make.
But using the official version is highly recommended to avoid the risk of getting your account permanently banned. But if you're enthusiastic and willing to try new stuff, you can give it a spin with a temporary account.