These days, Whatsapp has become one of the living aspects of people's lives. It is impossible to imagine their lives without WhatsApp. The social media platform, which is owned by META, has every feature you will need in a messaging application. Without using Whatsapp, one can not imagine their work life, school life, or college life. But there are times when this messaging application becomes a distraction for some users.
In this guide, we will tell you how you can delete your WhatsApp account or how you can deactivate your WhatsApp account. Whatsapp is a free-to-use messaging app that lets you send text messages and voice messages to your friends, family members, or work colleagues. It also lets you send videos and photos up to a certain data limit. Whatsapp is one of the biggest messaging platforms in the world with over 1 billion active users.
WhatsApp Latest Features
In addition to sending text messages, voice messages, and media, Whatsapp also has additional features. In recent times, Whatsapp has changed its application to meet today's world needs. It lets you do more with less. We are listing some important features here.
Whatsapp lets you chat with your friends in a group. This feature is very useful when you are in an organization and you want to convey important information to every member of that organization. Or even you can make your own family group.
Whatsapp allows you to do free audio and video calls with your friends and family. It uses your internet connection to let you do audio and video calls. Whatsapp has also added the feature of group calling to keep you connected.
End-to-end encryption is available in Whatsapp, which means your chats are secure. No one, not even the people at WhatsApp headquarters, can read your chats in between. What you send can only be read by people on the other side.
Latest Whatsapp Payments feature lets you add your UPI linked with your bank accounts and use WhatsApp payments to send and receive money directly into your bank account.
Whatsapp has added the feature of using the messaging app on multiple screens. Without having an internet connection on your device, you can use WhatsApp on your desktop by downloading the Whatsapp application for Windows from the Whatsapp website.
How to Permanently Delete or Deactivate Your WhatsApp Account
If you are getting distracted by WhatsApp, or you want to take a short break from your friends and colleagues, or for some other reason, WhatsApp lets you delete your WhatsApp account completely to respect your privacy or any other issue. But it takes up to 90 days to delete your account from their server.
For these 90 days, your account is deactivated. But keep in mind that when you delete your WhatsApp account, it will delete all your chat history as well as any media you have sent. Here are some steps you should follow.
Open the WhatsApp application

Tap on the three vertical dots in the right corner to open settings.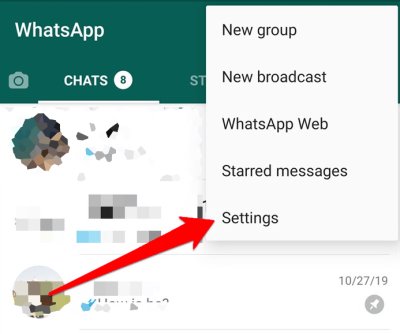 Look for the "Delete my Account" and tap on it.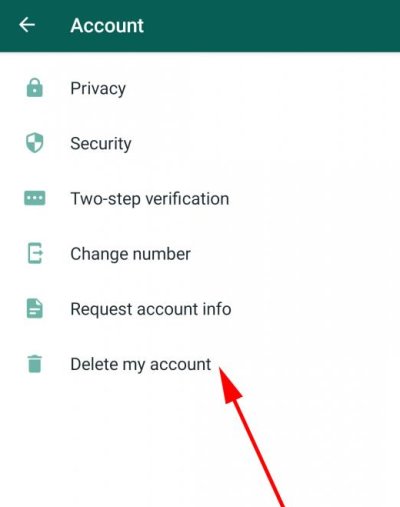 Input your phone number to confirm it and tap on "Delete my Account."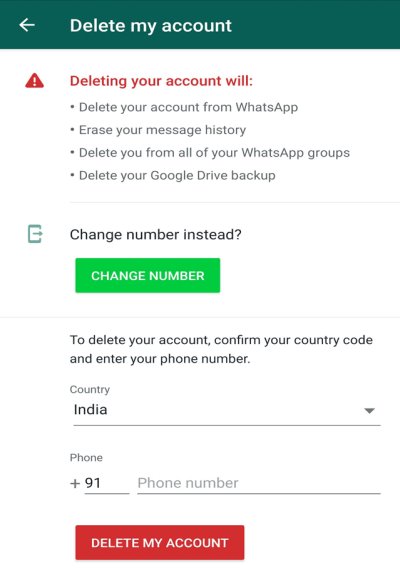 Do remember that deleting your account is an irreversible process. And deleting your account will do the following things to your profile.
Deleting your data from the WhatsApp server.

Erase all your message history.

Delete and remove yourself from all your Whatsapp groups.

Delete your Google Drive Backup.

You can delete your payment history and cancel any pending payments.
Conclusion
WhatsApp has become part of our life and removing it from us is a bit hard for every one of us. But there are instances when you want some privacy from your friends or any family members, although WhatsApp gives you all the features to respect your privacy and hide you from everyone.
To completely vanish yourself from the Whatsapp server you can delete your account. Your account will deactivate from the WhatsApp server for 90 days but after the completion of 90 days, your data and information will vanish completely. Hoping this article has solved your problem and you are now able to delete your WhatsApp account.