Can't send a picture, video, or document because the send button is missing or not working on WhatsApp? The same issue has affected many WhatsApp users. In this guide, we will take you through a list of practical solutions to fix the WhatsApp send button missing or not working problem.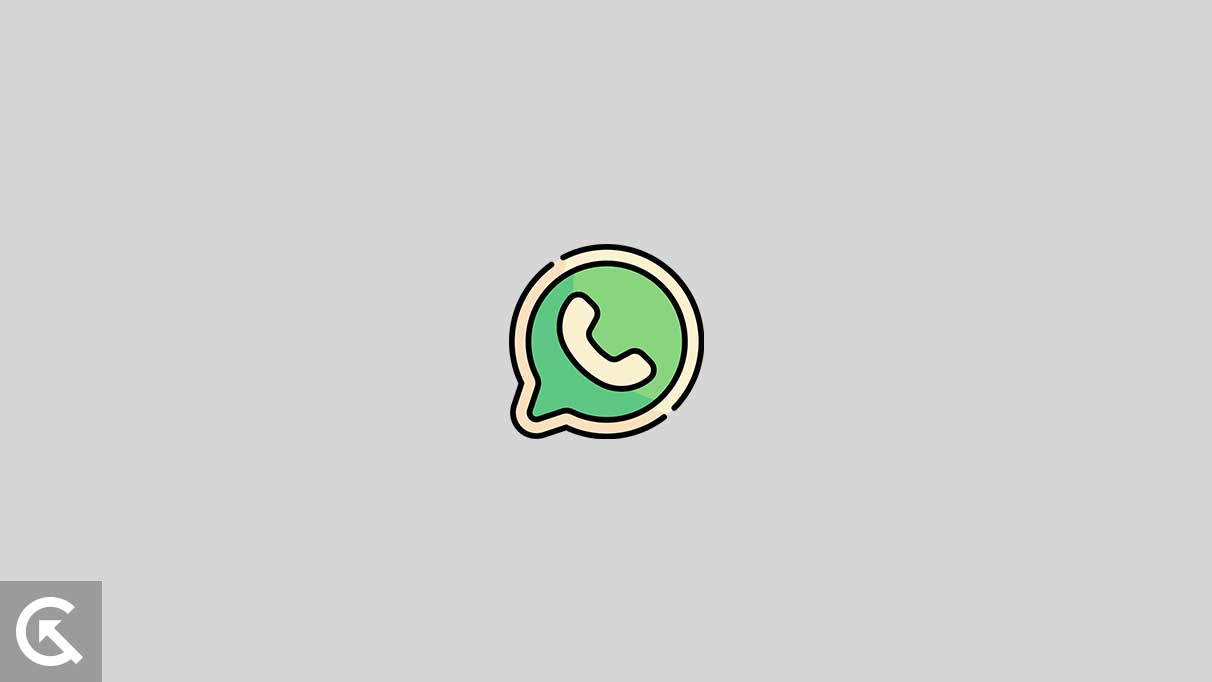 With over 2 billion active users, WhatsApp is the most used instant messaging service. Its easy-to-understand user interface is probably one of the biggest reasons for its extraordinary success. However, not everything is rainbows and sunshine. WhatsApp, just like any other app, can also run into problems.
If your WhatsApp does not have a send button or it is not working, most likely the app has a software bug causing issues with the send button. It could also occur due to outdated software or system glitches. Here are some solutions you can apply to get get the WhatsApp send button in order.
8 Ways to Fix WhatsApp Send Button Missing or Not Working Issue
We have come up with 8 solutions to fix the issues with the send button on WhatsApp. Try them in the same order as they are presented and do let us know which one spells out success for you. Let's begin our troubleshooting.
Fix 1: Restart Your Phone
Restarting your phone is a quick remedy to fix minor system glitches. Perhaps, another app might be conflicting with WhatsApp. This should get resolved after restarting the device.
To restart your Android device, press and hold the power button and select the Restart option from the power menu. On some phones, you will need to press the power button and the volume down button to get the power option.
Restarting an iPhone is a 2 step process. First, press and hold the power button and drag the slider to turn off the device. Press and hold the power button again until you see the Apple logo.
Fix 2: Force Close the App
Force close WhatsApp and launch it again to check if the problem is fixed. When you force close an app, the device terminates all the processes of that particular app. After you launch it again, all processes freshly enter the memory.
On Android:
Open the Settings app.
Go to Apps and tap on WhatsApp.
Click Force Stop.
If you have an iPhone, swipe up from the bottom of the screen and pause in the middle to open the app switcher. Swipe up WhatsApp to remove it from the memory. Now, launch the app again to check if the problem is sorted.
Fix 3: Update the App
If the send button is still missing or not working on WhatsApp, a software bug might be causing the issue. You should update the app to check if the latest version contains a fix for this issue.
To update WhatsApp on your phone, go to Google Play Store (Android) or App Store (iOS), search for WhatsApp, and hit the Update button.
Once the app is updated, launch it and try sending a message or photo to check if the problem is fixed.
Not just when troubleshooting a problem, you should keep WhatsApp updated all the time. It gets updated regularly with new features, improvements, and bug fixing.
Fix 4: Opt Out of Beta Program
If you have signed up for the WhatsApp beta program via Google Play Store, perhaps it is causing the problem. Although beta builds allow early access to new features, they may include serious bugs which could break several functionalities.
You should therefore opt out of the WhatsApp beta program and install a stable build.
To opt out of the WhatsApp beta program on Android, follow these steps:
Launch Google Play Store on your phone.
Search for WhatsApp.
Tap on WhatsApp from the search results. If you're a beta tester, you'll see WhatsApp (beta).
Scroll down the page until you see You're a beta tester. Tap on Leave.
After tapping the Leave button, it may take a couple of minutes to sign out of the beta program. Uninstall WhatsApp (beta) and install WhatsApp again. You'll be installing a stable build which should fix the issues with send button.
Fix 5: Reinstall the App
If you still can't send messages or documents on WhatsApp, try uninstalling and reinstalling the app.
For a clean uninstallation, restart your phone after removing the app. And then, uninstall the app again.
Disclaimer:
Reinstalling WhatsApp removes the app data from your phone. So, take a backup of your WhatsApp chats beforehand to avoid data loss.
Fix 6: Change the Enter Key Functionality
If you can't send a message on WhatsApp using the enter button, you probably have not configured the button to perform this action. Here's how to do it:
Open WhatsApp on your phone.
Click the three-dot in the upper-right corner and select Settings.
Tap on Chats.
Under Chat settings, enable Enter is sent.
After enabling the Enter is send option, the default send and enter buttons on the keyboard will perform the same action. However, you will have a tough time going to a new line.
Fix 7: Install an Older Version
If the send button is still not working, install an older app version. Unfortunately, Google Play Store does not allow it. You can use a third-party website such as Apkpure.com or Apkmirror.com.
Don't just download and install an older version of WhatsApp. You have to remove the app first and then install an older version.
Disclaimer:
We do not guarantee the authenticity of apps downloaded outside the Google Play Store or App Store. So, you are at your own risk if something bad occurs.
Fix 8: Update Your Phone
Not every time WhatsApp is to be blamed, sometimes your phone's software also causes many problems. Download and install pending software updates on your phone to rule out this possibility.
Wrapping It Up
Whether WhatsApp is for personal or business use, you'd never want it to run into problems that can disconnect you from others. We hope this guide was useful. Do let us know which solutions helped you in fixing WhatsApp send button missing or not working issue.