Users of WhatsApp can send individual stickers to friends and family on the instant messaging service. Like other instant messaging apps, users can send these stickers when they chat. Within the app's emoji section, users have this option. However, only one sticker pack was pre-installed with WhatsApp's initial update.
However, Android smartphone users can download more stickers using the built-in sticker store. It is also possible to download stickers from Google Play Store for Android users. Even though several third-party sticker packs are available, there are times when it may be more convenient to create your stickers.
But if you want to know our recommendation on the best WhatsApp stickers, don't worry! In this guide, we have mentioned all the eye-catching WhatsApp stickers that you can use. So, let's check out the article.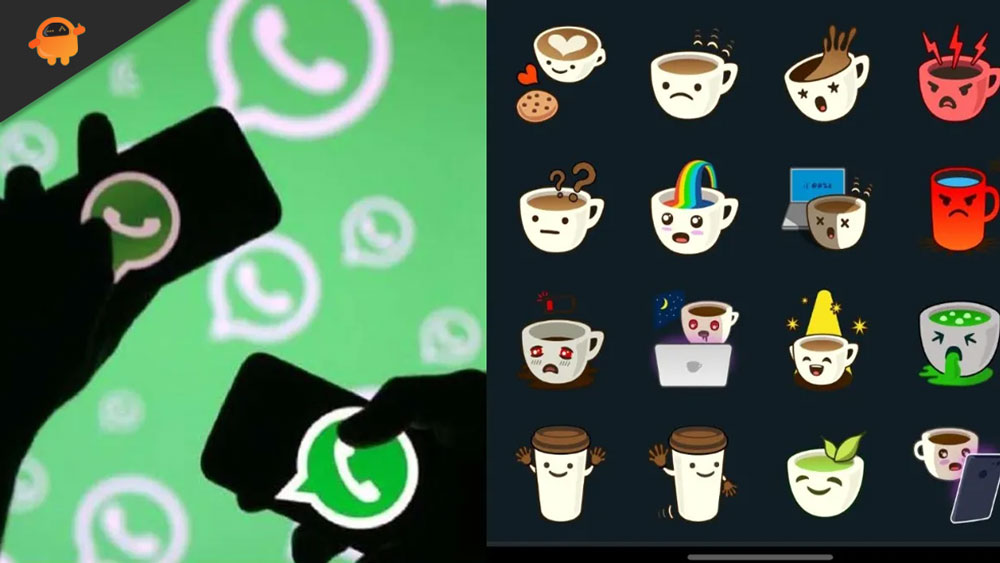 What Are The Best WhatsApp Stickers to Use?
There are hundreds of new WhatsApp stickers that you can use. But, here we have mentioned the best one that we liked the most. So, let's check them out:
#1. Prank Stickers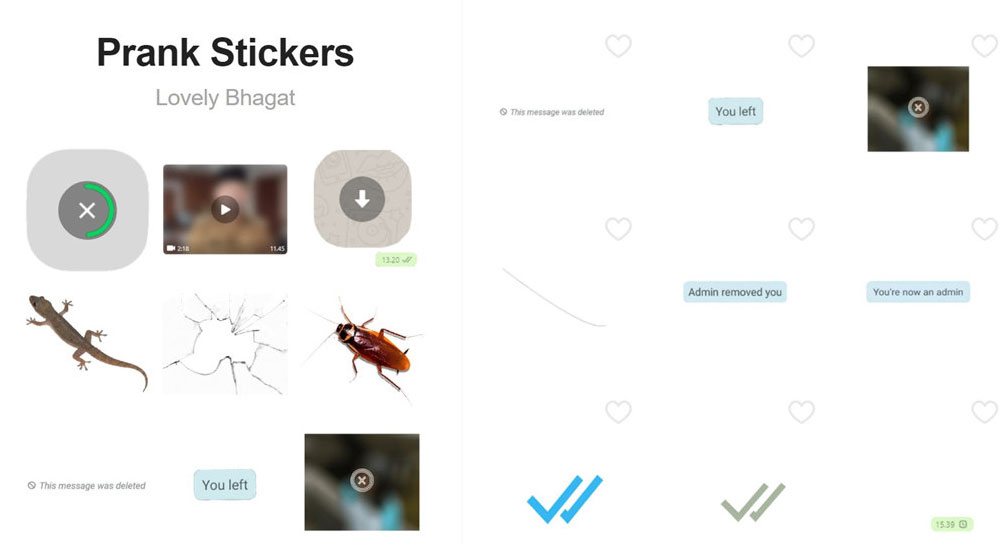 When you play pranks on your friends, you'll have a lot of fun and giggles for the prankster, accompanied by embarrassment for the victim. Using WhatsApp stickers, you can play some pranks. An animated WhatsApp sticker that appears as a pending download, the 'Retry' option, or a moving insect can be seen as a pending download, a retry option, or a moving insect.
You are sure to create a smile on your friend's faces when you pull off any of these pranks. Once you've tried out the 'Blank Sticker' prank, try it again.
#2. Emoji Stickers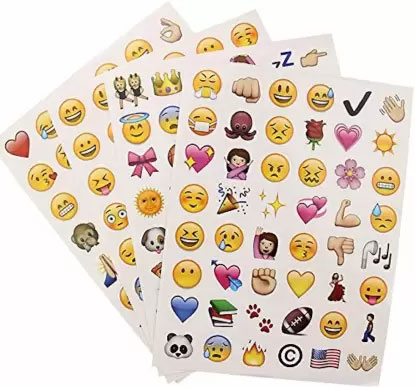 You can create some cool stickers with good old emojis, especially when they are animated. This makes an emoji much more lively by giving it a new expression. If you need to insert a reaction into the chat without being too attention-grabbing, emoji stickers are a great solution.
Emoji stickers can trick your friend into thinking they have received a mega-sized emoji icon when they receive a single emoji in a message, given that WhatsApp enlarges emojis when you send a single one in a message. The stickers in this pack are cool and worth keeping in your collection.
#3. Sports Person Stickers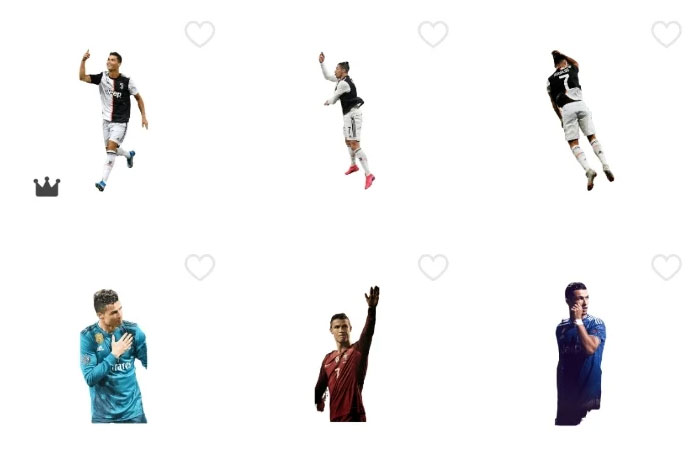 There are many iconic moments that Ronaldo and Messi have created while playing their respective sports, as well as many others, such as Virat Kohli, MS Dhoni, Hardik Pandya, Roger Federer, and several others. The expressions on this sticker are quite fun, from Ronaldo's Siu celebration to Kohli's legendary responses on the field.
#4.

Dog Meme Stickers WAStickerApps
This collection of funny dog stickers for WhatsApp will help show your love for your favourite doggo. This sticker collection has various dog faces, each with a charming expression. The stickers come in various formats, some static images and others animated so that you can choose from a wide range of options. You'll find a sticker dog meme for all dogs, from chihuahuas and Pomeranians to huskies and other breeds.
#5. Anime Stickers
Anime is a popular type of Japanese animation worldwide because of its vivid visuals and captivating stories. Several anime characters have considerable fan followings worldwide, such as Naruto, Itachi Uchiha, Goku, Vegeta, Monkey D Luffy, and many others.
#6. Bollywood Stickers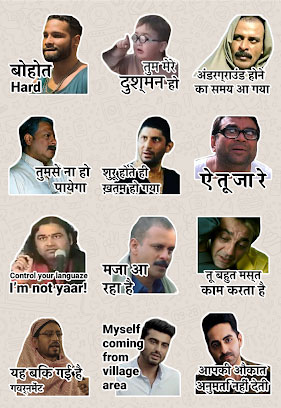 A funny sticker would be a perfect match for a movie by Akshay Kumar or Paresh Raval or by comedians like Jonny Lever, whose dialogues are just perfect for a Bollywood movie. There is great popularity for these stickers in India and among Bollywood fans worldwide.
#7. Comic Meme Stickers
Nowadays, the biggest companies in the world use memes to market their products because memes have taken over the Internet. Many famous comic meme stickers worldwide, such as Rage Face, Pepe the Frog, and Shiba Inu Dog. With trending yet funny WhatsApp stickers based on memes, you can positively affect your friends with the latest memes on the Internet.
#8. K-Pop WhatsApp Sticker Library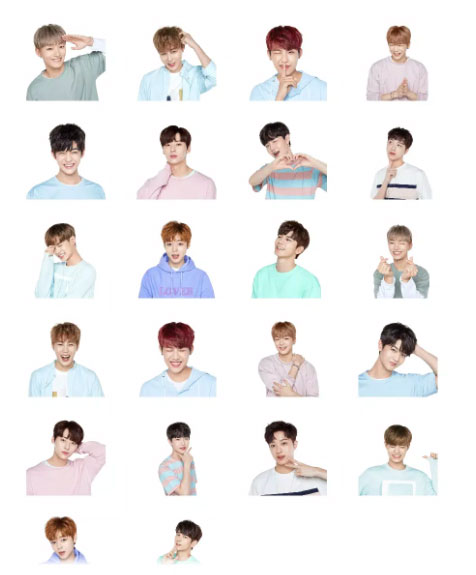 For fans of K-Pop groups such as BTS, iKon, Blackpink, and many others, a comprehensive collection of stickers is available on WhatsApp. K-Pop stars have trendy stickers to choose from, from the expressions they make to the moves they perform on stage. Undoubtedly, this is one of the best WhatsApp sticker apps for fans of K-Pop.
#9. Cat Meme Stickers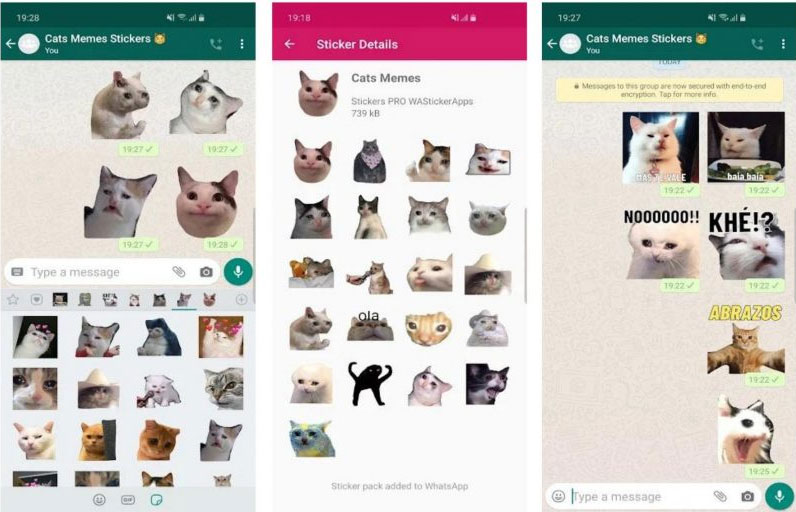 One day, someone started the reign of cat memes on the internet, which quickly spread worldwide. With cat meme stickers, you can express yourself with anger, happiness, embarrassing, or whatever you want. There is no better choice than a cat to tell a friend that you are not interested, as cats respond to their owners quickly.
#10. Rage Face Stickers
There are several types of WhatsApp stickers, including meme stickers and comics. There are many recognizable memes, but perhaps the most well-known is the rage face. There is probably a comical face you've seen pop up now and then. You might find these rages face WhatsApp sticker packs useful, whether trying to convey an emotion or simply wanting to have some fun during a text conversation.
#11. Pokémon Stickers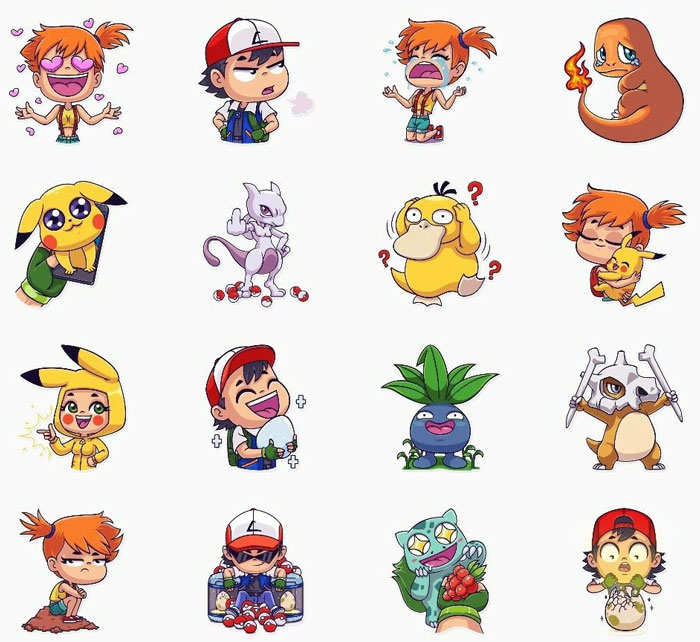 Growing up, you probably played or watched Pokemon. Since 1996, this popular Japanese animated show has been airing on TV. Pokémon, also known as pocket monsters or pocket monsters, are fictional creatures that trainers catch and train so they can undertake battles. It is no secret that the franchise has grown and changed over the years. Pokémon Go, a popular mobile game allowing players to capture Pokémon in the wild, is one of its most recent versions.
#12. Meep Facebook Stickers
Meep's cute and expressive face will instantly capture your attention. Having these traditional stickers in your library will be a delight if you're a fan of the traditional stickers. You can also use this sticker pack for WhatsApp.
Send these Meep stickers to express how you're feeling or what you're thinking. With a host of expressions, you can easily express yourself. For each emotion, there is a Meep sticker. There are stickers that express thinking, shock, embarrassment, anger, and disappointment.
#13. WhatsApp Baby Yoda Stickers
Baby Yoda is sure to be a fan favorite in your WhatsApp collection if you love all things Star Wars. In this collection of stickers of Grogu from The Mandalorian, you can find adorable images from the series.
This is because he is related to Yoda, the iconic character from the original Star Wars series; Baby Yoda is often referred to as Yoda. One look at this cutie makes it impossible to resist falling in love with her, even if you don't like the series. Ensure you include The Force in your WhatsApp messages when downloading this.
#14. WASticker Superheroes Memes
With this WhatsApp superheroes collection, you can show your love for them in every conversation or chat message. Featuring cartoon characters like Deadpool, Thanos, and the Joker, the sticker set contains a variety of funny characters. With this set, you can pick your favorite villains and superheroes.
#15. WhatsApp Stickers with Phrases
If you find yourself in a chat that is getting too boring or the other person becomes too excited, Stickers with Phrases are a great solution. Not only does it bring some change, but it can also provide a few laughs for both parties if the phrase contains a bit of wit or humor!
You can also convert text sentences into WhatsApp stickers with Bobble, a free app. There is only one app version on the Google Play Store, which is a keyboard. Choosing this keyboard will trigger Bobble to suggest stickers based on the words you type. In addition to the phrase stickers mentioned above, iOS users can use pre-made phrase stickers.
#16. Personal Stickers – WhatsApp stickers from photos
Creating a custom sticker using your or your friends' photos or videos is best. From embarrassing moments during a trip to weird expressions when photobombing, Personal Stickers add a new level of humor to the conversation. You can create stickers from photos and videos stored on your local storage using these sticker maker apps for Android and iOS. It is also possible to create customized sticker packs with these.
Also Read: How to Use iMessage Memoji Stickers in WhatsApp or Any Other Apps.
So, these all are the best WhatsApp stickers to use in 2023. We hope that this guide has helped you. Meanwhile, in case you want to know more about the WhatsApp stickers, comment below and let us know.