Emojis are now part of our life. It helps express a lot of things and felling. Recently Apple has taken emojis to the next level by introducing iMessage Memojis. Memojis are like a replica of users' faces that can be customized according to the users' choice. When it was first introduced, it was only available for those devices which had Face ID, but as it developed, it became available for all users. Now users can use Memoji as stickers on almost any chatting app, including WhatsApp.
In this article, we are giving you a complete guide on how to Use iMessage Memoji Stickers in WhatsApp or Any Other Apps. Before getting into the process, make sure your Memoji is ready to use, and you have customized it according to your choice. After customization, you can check your Memoji sticker pack in the messages app.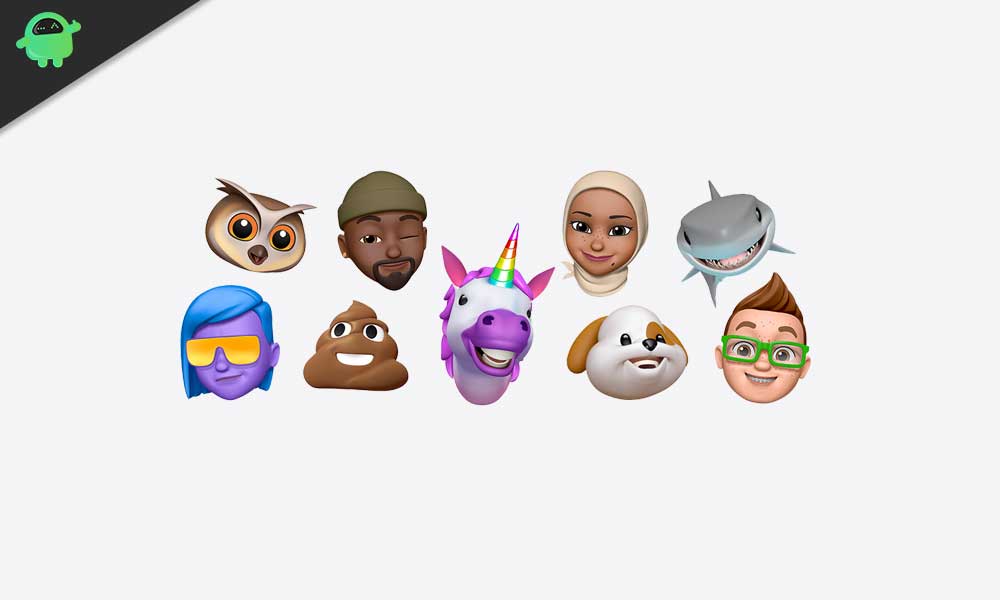 How to Use iMessage Memoji Stickers in WhatsApp or Any Other Apps
Use Memoji Stickers in WhatsApp on iOS devices
Once you are done with creating your own Memoji, open Whatsapp or any other app in which you want to send Memoji.
Step 1: Open any chat and your keyboard. After that, click on the emoji icon on your keyboard. If the emoji icon is not available to click and hold the globe icon and select the emoji option from the popup.
We are showing the steps to use Memoji on Whatsapp. However, you can also use the same steps to use Memoji on any other app such as Messenger, Kik, or even on your email client such as Gmail.
Step 2: The emoji panel will appear on the keyboard. On that panel, you need to go to the extreme left by swiping your finger on the right side. Once you are on the extreme left, you will see recent emojis.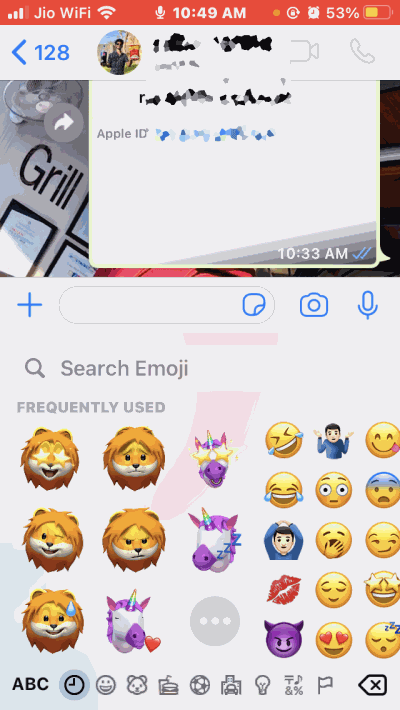 Step 3: Once again, swipe right, and the Memojis will appear. Here you will only see a few of them, but you can open all the available Memojis by clicking on the three dots icon on the keyboard.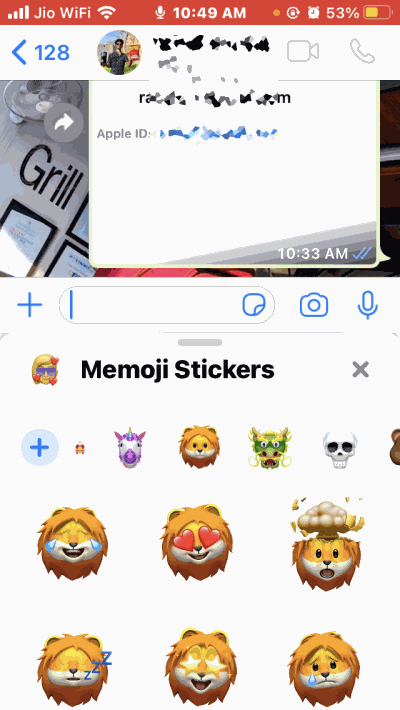 This will open a new panel containing all the Memojis. That's all; you can send Memojis on almost any messaging app with this method.
Use Memoji Stickers in WhatsApp on Android devices
First of all, send any Memoji that you want to use from your iPhone to an Android device using Whatsapp. Yes, you need an iOS device to use this method.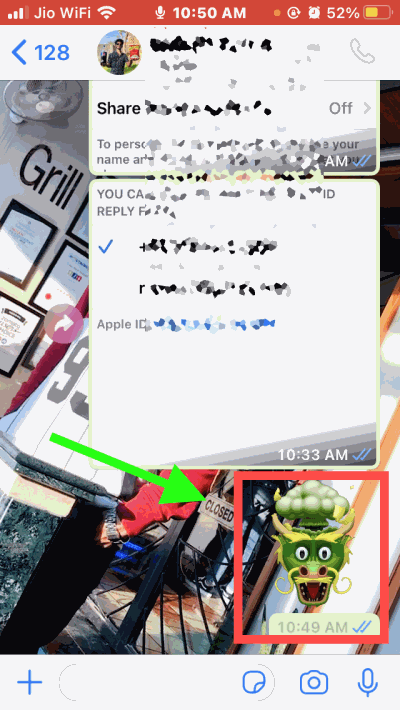 After that, open WhatsApp on your Android device and open the chat that is containing the emoji you sent from the iOS device. Now tap on that Memoji sticker in the chat. This will open a pop-up box. Tap on the Add to favorites option on the popup box.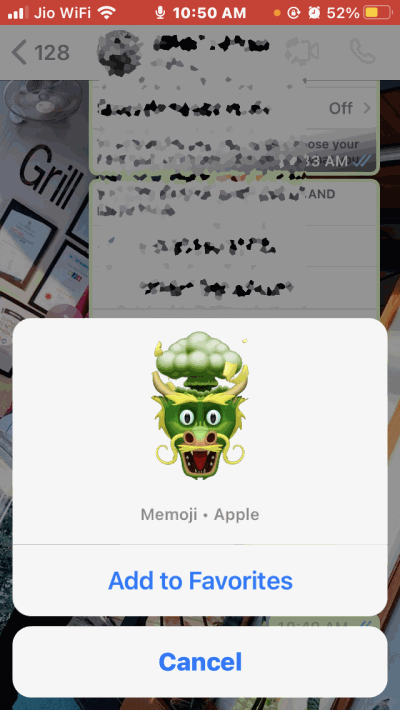 This will save the Memoji as a sticker in the Favorite section of the WhatsApp stickers menu. You can repeat the same method for adding all Memojis in your WhatsApp for Android.
Once the Memoji sticker is saved on your keyboard, you can use that in any app such as Messenger, Kik, or even in your email client such as Gmail.
Now, To send these Memojis in your chats on your WhatsApp Android, first, open the chat where you want to send the Memoji. After that, tap on the emoji icon next to the typing area to open the emojis panel.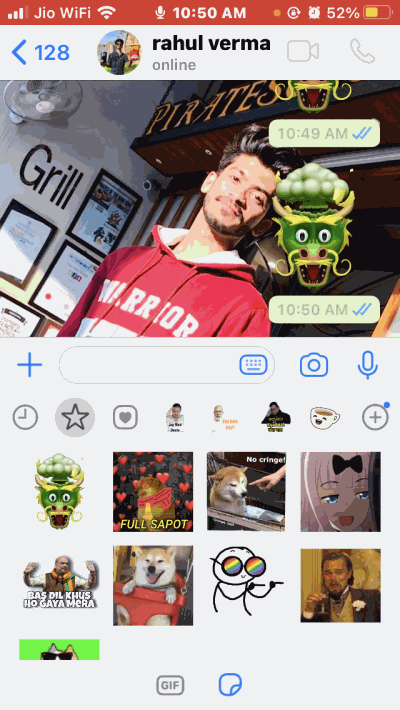 You will see a sticker icon at the bottom of the emoji panel tap on that. Then tap on the favorite icon on the sticker panel to see your favorite stickers. You will find your saved Memojis there as well. Tap on any of them to send them.
Conclusion
To sum up, You can only use Memojis with the default Apple keyboard, and if you are using any third-party keyboard, you need to switch to the default Apple keyboard to use the Memojis. It is easy to send Memoji on iOS devices.
However, the Memojis is limited to iOS devices only, and it is not yet available for Android devices. So if you want to use Memojis on Android, the mentioned method is the only way to do it.