OGWhatsApp APK Pro v19.30 version is released in the market with new features and updates. Users can now set individual wallpapers and post video status for up to 5 minutes. More new features are added to the OG Whatsapp APK's latest release, the 2023 version. Since the original OGWhatsapp is not available in the play store, we will give download links for the same down below.
WhatsApp is the most used social media app for posting short stories and sending messages. It is a very reliable and secure application for communication. However, there are many limitations that WhatsApp poses like the limitation of stories and how long videos you can send. Moreover, the lack of features and customization can annoy you. The updates of WhatsApp come almost every month, but there is no significant feature added on the official WhatsApp application. If you want to use WhatsApp services with more features, customization, and functionality, you must use a Mod version of OGWhatsApp.
Mods are alternative applications with bonuses and additional features to the official application. For example, WhatsApp doesn't support the customization of each chat wallpaper. On the other hand, the Mods version of What's app supports the customization of individual chat wallpapers. Mods versions have many security and privacy features that the official WhatsApp application doesn't have. Plenty of Mods applications are out there, but only a few stand out. One such application is OGWhatsApp.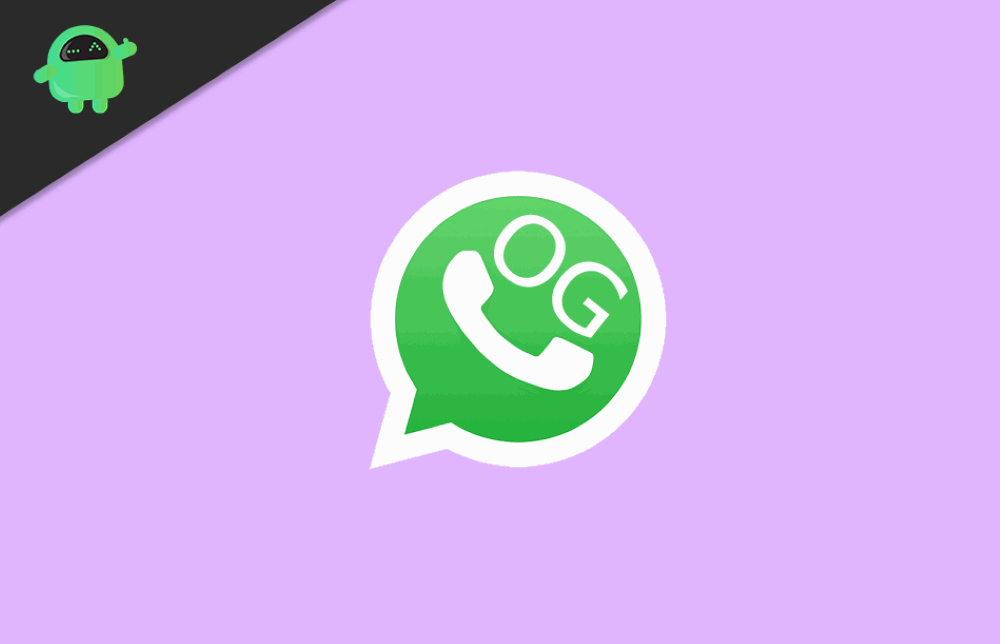 OGWhatsApp APK Pro v19.30 Features
Numerous features set apart OGWhatsapp from other Whatsapp mods:
Pre-Built Message Scheduler: One of the key features of OGWhatsApp, it has a built-in message scheduler that can send messages at a given time to anyone. It is a very convenient feature, suppose you often forgot to message your loved ones, then you can set a pre-written message beforehand. Also, you can set the time in which the message will be sent to the other person.
Anti-Ban: Most users who use Mod applications are banned by WhatsApp. However, OGWhatsApp has an anti-ban feature, which doesn't let WhatsApp track you. This prevents banned for the user from WhatsApp.
Rooted status: Normally, to download or save status from other WhatsApp users required a rooted device. But OGWhatsApp has a feature that enables you to download and save others' status without root.
Non-added contacts call and messages: In the official WhatsApp app, it is compulsory to add the contact first, then you can proceed to text or call the other user. However, OGWhatsApp has removed all these limitations. You can call and message any number without adding the number in your contact first.
Custom Privacy: Like the other Mods of Whats app OGWhatsApp also has various options for security and privacy like the blue hide ticks, hide blue microphone, hide view status, Anti-Delete message features, and a lot more.
Disable other users to call you: OGWhatsApp has a feature that enables you to select who can call you and who cant. Moreover, you can send more than 90 images at a time and can send a long video file.
Download OGWhatsApp APK Pro v19.30 – Latest Version
OGWhatsapp APK 9.0 is not available in the official Play store so that users can download the latest OGWhatapp APK from down below with no survey.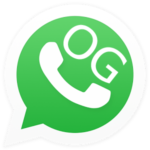 App name: OGWhatsApp APK Pro
version: v19.30
Last updated: May 2023
file name: OGWhatsApp_Pro_v19.30.apk
Old Version:
| | |
| --- | --- |
| OGWhatsapp APK 13.5 download (51.93 MB) | Download |
| OGWhatsapp APK 8.75 download (51.93 MB) | Download |
Note: In case of broken links, comment below, and we will update the download links ASAP!
Conclusion
OGWhatsApp, developed by Third-party developers, has added various security and privacy features in OGWhatsApp. The interface is very user-friendly, unlike other mods applications. Also, the developer keeps the app updated frequently with all bugs and crash fixes. Even more, it has its sticker maker application and store.