New Update Story:
New Update on March 09, 2022: Today we have updated a new download link to download the latest version of YOWhatsApp v19.30 APK.
YoWhatsApp 19.30 APK was developed by Yousef Al-Basha, a very popular WhatsApp modder. The application is an advanced version of WhatsApp with additional features. Recently the developer of YoWhatsApp has changed. The new developer is Fouad. Therefore YoWhatsApp 19.30 APK is now called FouadYoWa. If you want to use Whatsapp with maximum features, then this app is the best choice. YoWhatsApp has frequent updates with lots of new features added every week or so.
WhatsApp is a very popular social media application; people use it to share status and send messages. However, there are many limitations that whats app posed. For Example, WhatsApp only allows you to upload a 15sec status. Moreover, WhatsApp doesn't support many features like personalized privacy settings, themes, and much more. Also, WhatsApp doesn't support sending long video files, people who find in need of more compatibility and features for a better experience can try modes of WhatsApp.
Mods are an application that has the functionality of other applications but with more features. WhatsApp also has various mods applications developed by numerous developers. Some of them are best at their functionality and compatibility. One such mod of WhatsApp is YoWhatsApp.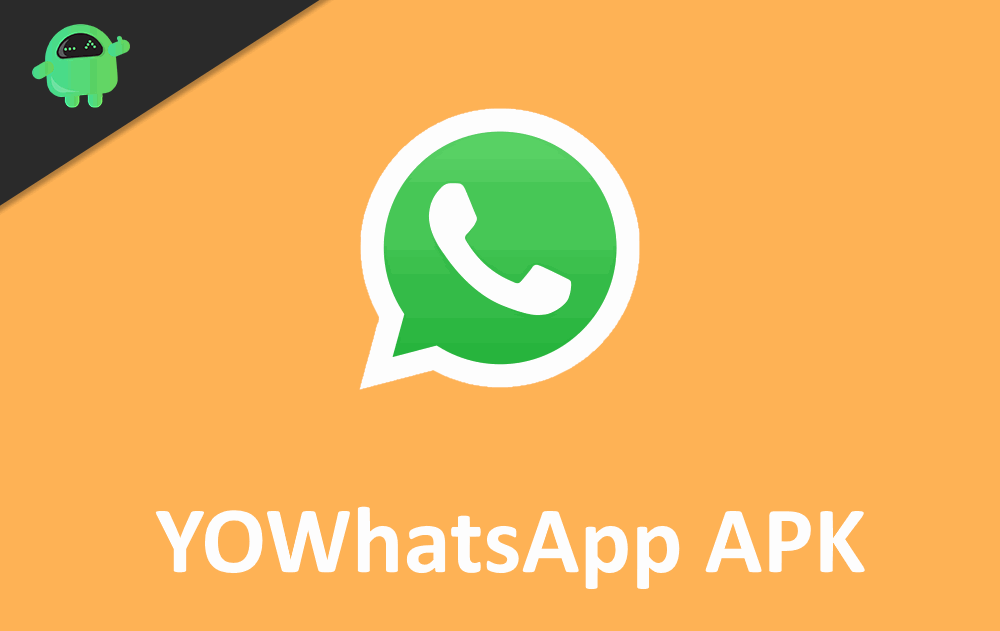 YOWhatsApp 19.30 APK Features
Recently YoWhatsApp has launched a new version 19.30, which comes with additional features, and bugs are fixed. The list of the features that YoWhatsApp has is listed below.
Themes: the general UI of WhatsApp is very irritating with green ad white contrast, and you cannot customize it. The only thing you can customize in WhatsApp is the chat wallpaper.
Default Lock: WhatsApp also allows you to set a PIN and fingerprint lock, but you cant add patterns lock. YoWhatsApp has a lock feature that enables you to lock WhatsApp using PIN, Pattern, Fingerprint.
Freeze Last Seen: If you don't want anyone to see you online on WhatsApp, then you can freeze your last seen in YoWhatsApp. With a single click, you can fix your last screen time for the other user, and they cant see your recent last seen.
Custom Privacy: You can customize your privacy and can select who can see your last seen blue tick, who can see you online, and much more. The receiver won't get informed about anything.
No Root: YoWhatsApp doesn't require a rooted device to run smoothly; it can run properly on any device.
Download YOWhatsApp 19.30 APK – Latest Version 2022
Here is the latest version of YOWhatsApp 19.30 APK March 2022 updated version. There are two versions that you can download according to the package name.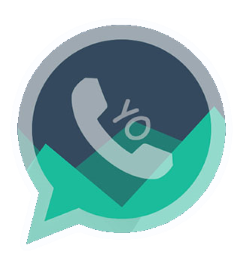 App name: YOWHATSAPP (YOWA)
Last updated: 09 March 2022
Developer: Fouad Mokdad &
Version number: 19.30
Old YoWhatsapp APK Version:
Why You Should Use YOWhatsApp 19.30 APK
YOWhatsApp 19.30 APK – Latest Version 2022 has some unique features which make it worth your time to try and use this as the main Whatsapp on your device.
Dual WhatsApp: If you wanna run more then one WhatsApp account on your device, then normally it is not possible. However, YoWhatsApp allows you to run more than three WhatsApp accounts on your device.
Variant Emojis: Rather than default WhatsApp emojis and your keyboard emojis, you cant send any other variant of emojis. However, YoWhatsApp allows you to add a variant of emojis pack in your WhatsApp that you can use.
Send Long videos: Whats doesn't let you send large video files, it has a limitation. However, using YoWhatsApp, you can send large Video files of 500MB and more.
Themes Support: YoWhatsApp has a theme feature that enables you to change your whole WhatsApp UI. There are plenty of themes to choose from.