Although Cowin is one of the good Chinese brands that offer low budget to high-range audio devices such as headphones, earphones, speakers, home audio, etc, it seems that there are a couple of issues with the connectivity and charging to some of the wireless headphones. As the title suggests, some users have reported that their Cowin E7 Headphones Not Charging for some reason.
If you're one of the victims then don't worry. Here we've managed to provide you a couple of possible workarounds that you should try yourself. Well, if in case, you're in an emergency then we'll recommend you try verifying the USB cable whether the port is working or not. This is only because sometimes wireless Bluetooth headphones may not work or charge properly due to pairing or glitch issues.
Whereas most of the users may start thinking that their Bluetooth headphone is damaged or won't work anymore. But that's not the case for everyone. If in case, your Bluetooth headphone is working well with devices and the USB charging mode is working properly that means there is nothing to worry about it. Sometimes even power options on Windows PC can cause such an issue.
Fix: Cowin E7 Headphones Not Charging Issue
A couple of methods should fix the charging issue completely. So, without wasting any more time, let's get into it.
1. Check with USB cable
Sometimes there may be a glitch or connectivity issue with the charging port and USB cable. In that scenario, make sure to cross-check whether the USB port and USB cable are working properly or not. If any one of them isn't working then try replacing the item and check again.
Additionally, you should also try using a different charging adapter, or a different power source, or even a different USB slot to cross-check the issue.
2. Check Power Options
It may also possible that there is an issue or misconfiguration with the Power Plan options on your Windows computer and that's why the Cowin E7 wireless headphone isn't charging properly. To fix it:
Press Windows + I keys to open Windows Settings.
Go to System > Click on Power & Sleep.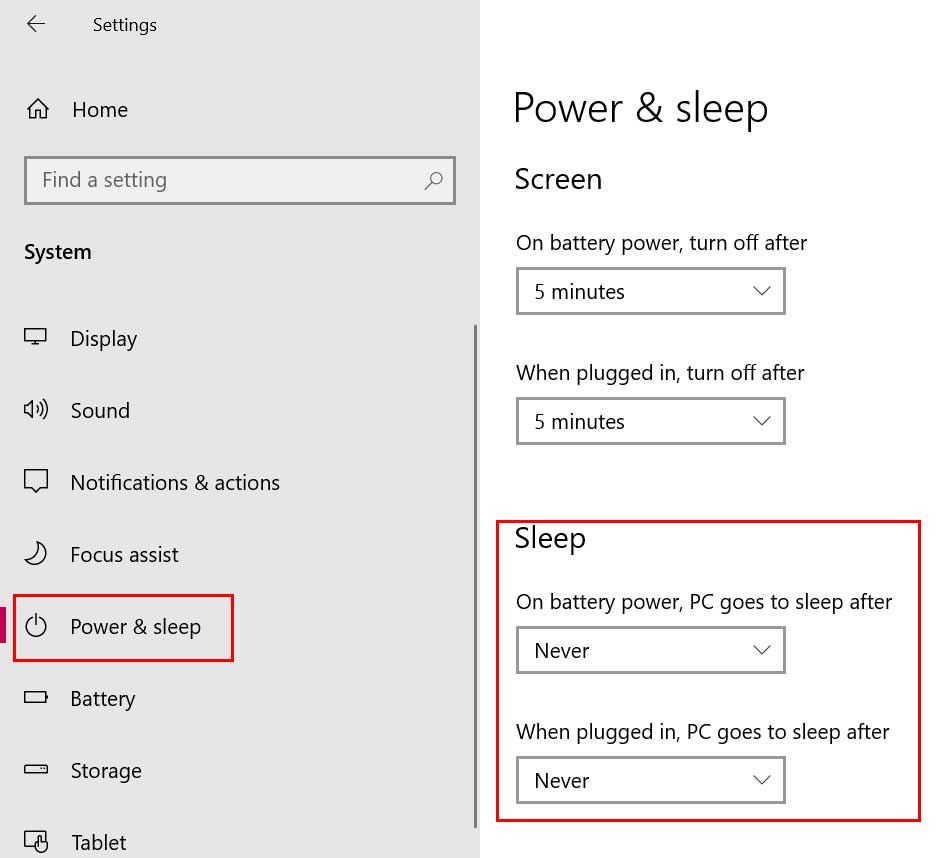 Make sure to select Never for both the Sleep options. [On battery power and When plugged in]
Now, try checking the problem again.
3. Turn Off Hibernation
Additionally, you can also try turning off the Windows default Hibernation option by following the steps below:
Click on the Start menu > Type cmd and search for it.
Right-click on Command Prompt and select Run as administrator.
If prompted by UAC, click on Yes to grant the admin privilege.

Once the command prompt window opens, make sure to type the following command line and hit Enter to execute it:
powercfg.exe /hibernate off
You're done. Now, you've successfully disabled the Hibernation option on your Windows computer that can actually put unused programs or services to sleep.
4. Try Resetting Cowin E7
Try removing the battery cell from the left earcup by using your fingers.
Take away the battery and reinsert.
Now, reverse the method again to reset the headphone easily in the same orientation that was placed by default.
Enjoy! This should gonna fix the Cowin E7 Headphones Not Charging issue completely.
5. Contact Custom Support
If none of the methods worked for you, try contacting Cowin Customer Support for further assistance. If in case, the headphone is under the period of replacement from the seller or manufacturer directly then make sure to arrange for replacing your unit by providing the details of not charging issue.
But keep in mind that in terms of the replacement, you should not remove the earcups or battery without any proper knowledge. Otherwise, the replacement process may not be initiated by the support team. Make sure to check further details on it from the customer support via call or chat before following method 04 (resetting the headphone).
That's it, guys. We assume this guide was helpful to you. For further queries, let us know in the comment below.