Along with the new Update 3 in Phasmophobia, we've now started seeing a new crawling ghost model in the game. The newly added ghost model comes to light for a second or two then it crawls by you and disappears. Hence, it makes this new ghost model difficult for players to spot and capture in their eyes, making things a lot creepier.
Although the new ghost does it best to scare the players, some players, mighty enough, have already captured some shots of this new ghost. As those pictures suggest, the definition of the ghost matches precisely with the picture. However, people still don't know what it is, its class, or its weaknesses. In our guide today, we'll hopefully look into these aspects to find a definite answer. So without any further ado, we'll jump right into our guide on who is the crawling ghost model in Phasmophobia.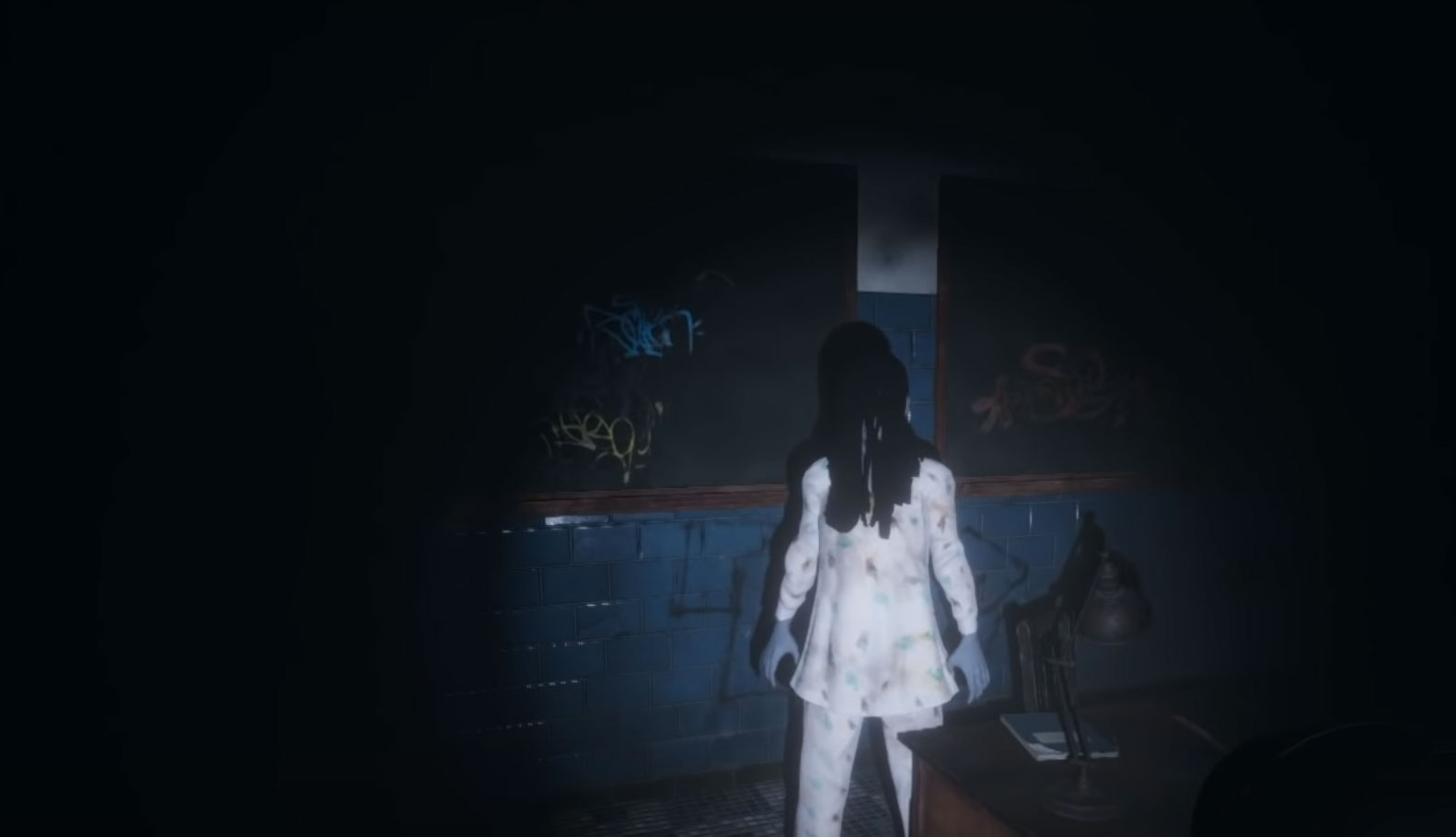 Who is the crawling ghost model in Phasmophobia
As far as we know, the crawling ghost model in Phasmophobia is just a new skin added to the existing ghost models. So far, no one has ever deducted the class or weaknesses of the crawling ghost model in the game. However, that entirely depends on your ability to come up with accurate deductions so you better get at it. We do not consider this new crawling ghost is of any importance as the new ghost model is not in the official roadmap of Phasmophobia nor in the official update 3 patch notes on Steam.
The crawling ghost in Phasmophobia appears slightly in reality, crawls by you, and disappears. It's got pale skin with long and dark hair to creep you out. In contrast, you, being the ghostbuster, should manage to deduct the new ghost model's class and weaknesses. That said, we hope reading the guide above has brought some valuable information and help to you. Please let us know by commenting down below if you have any further queries regarding the same.
Also, check out our iPhone Tips and Tricks, PC tips and tricks, and Android Tips and Tricks if you've got queries for it or want help. Thank you!