Windows 10 is one of the most popular and widely used operating systems for computer users. The evolution of Windows becomes very dominant and full of features, some of the errors or issues are still hunting down Windows users whatsoever. Several Windows users are experiencing the DDE Server Window: Explorer.exe Application Error whenever they try to open File Explorer on Windows 10. Even after closing the error popup, it appears again. But once the program is closed, it gets disappeared. If you're also facing the same problem, make sure to check out this troubleshooting guide to fix it.
This particular application error may appear whenever you try to shut down your computer. That means the error prevents the Windows system to shut down for some reason. Though some of the affected users are mentioning that an outdated Windows OS build can cause such issue, there are some other possible reasons that can also take place such as driver conflict, bad sector in the hard disk, enabled automatic hide taskbar, corrupted or missing system file, and more.
Fix: "DDE Server Window: Explorer.exe" Application Error
As mentioned, it's quite important to check for Windows updates and then make sure to check out whether any conflict is happening with the Realtek Audio Driver or not. Sometimes a bad sector in the hard disk or loading system files can also cause this error. If the automatic taskbar hiding option is enabled on your computer that uses desktop mode and causes issues with the shutdown error. Now, without wasting any more time, let's jump into it.
1. Uninstall Realtek Audio Drivers
Most of the Windows running devices come with Realtek Audio Driver installed by default. However, audio drivers are prone to occur multiple errors or issues with the system application or performance. Recently, a couple of users have reported the DDE Server Window: Explorer.exe error on Windows 10. It seems that uninstalling the audio driver can fix the issue for some of the users.
Click on the Start Menu > Type Control Panel and click on it from the search result.
Go to Uninstall a program > Look for the installed Realtek Audio Driver (Realtek HD Manager) from the list.
Right-click on the audio driver > Select Uninstall.
If prompted, follow the uninstallation wizard and the on-screen instructions to delete it completely.
Once done, simply restart your computer.
Your Windows system will automatically switch to a generic audio driver which means there will be no issues with your audio listening.
Check whether the problem has been solved or not. If not solved yet, follow another method.
2. Run CHKDSK (Check Disk) Scan
Well, running a CHKDSK scan can be crucial for you if your Windows system doesn't shut down due to an application error. It'll ensure you identify all the bad sectors or other possible errors on your respective drive. Although it may not fix errors, you can take the necessary steps whenever you come to know what exactly is causing the problem.
Click on the Start menu > Type cmd to search for the Command Prompt.
Right-click on the Command Prompt > Select Run as administrator.
If prompted by UAC (User Account Control), click on Yes to give admin access.
Once the command prompt window appears, type the following command and press Enter to execute: (By default the Windows partition should be in the C: drive. You can replace the drive letter if you've installed Windows in another drive)
CHKDSK C:
Wait for the scanning process to get completed. It may take some time according to the storage space.
Once done, close command prompt > Reboot your PC/Laptop.
Finally, check if the problem has been fixed or not.
3. Disable Hide Taskbar in Desktop Mode
If none of the above methods worked for you, try disabling the automatically hide the taskbar in the desktop mode from the taskbar settings.
Note: This is not a fix. It will only hide the taskbar than resolving it to avoid getting irritating popups.
Simply right-click on the Taskbar on your Windows system.
Go to the Taskbar Settings > As you're using a PC/Laptop (desktop screen), you have to select the second option from the right pane window.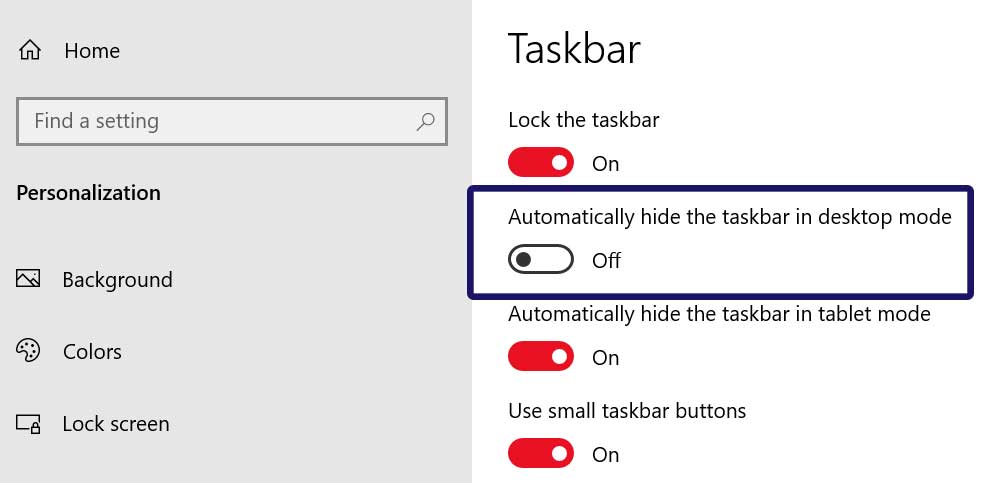 Make sure to click on the toggle to turn off 'Automatically hide the taskbar in desktop mode'.
Now, restart your computer once to check if this fixes DDE Server Window: Explorer.exe Application Error or not.
If the problem still persists, make sure to follow another method below.
Read More: Fix: Video Card Stopped Responding While Playing Any Games
4. Freshly Install Windows
Needless to say that if the particular error is troubling you a lot and there is nothing useful you're finding then make sure to completely reinstall the Windows OS by using the Installation Media. Before freshly installing the Windows on the exiting partition will be good enough. There is no need to delete or format any other partition or drive. Additionally, ensure to take a data backup of the C drive to keep safe your important documents or files.
Before going to the Window installation method, you should also try repairing your computer option to check if that helps you or not.
That's it, guys. We hope you've found this guide useful. For further queries, you can comment below.