People are always asking me that, is there any way to delete your LinkedIn account permanently? This generally happens when you do not want to use your business networking site. Although LinkedIn itself always stated that within the removal of 7 days, your account would vanish from their database. But, either this is true or not, no one knows except LinkedIn.
Now, why I'm saying this is because even after the seven days of account removal, your account may display to some users until they clear their cache data. Anyway, apart from this, if you click here to know how to delete your LinkedIn account permanently. Then, my friend, you did it right. So, yes, today here we will discuss the same. So, now without spoiling more time in talking, let's hover to the article.
How to Delete Your LinkedIn Account Permanently
LinkedIn is a social media platform website, but not the same as its competitors or other similar social media platform. It has a distinct touch over others. It is not a platform where you post your fabulous and luxurious life platform as this is totally a network of professionals who are enthusiastic about their career.
That's the reason many people create their account under others influence and later find it tedious or difficult to use. But, as I said, using LinkedIn is not everyone's cup of tea. So, if you created your account accidentally and now didn't find a way to disable it, then follow the steps mentioned below:
First of all, hover to the official website of LinkedIn and use your username and password and log in to your account that you need to disable or delete.
Now, after logging in, tap on the Me button located somewhere under your profile picture inside the menu bar.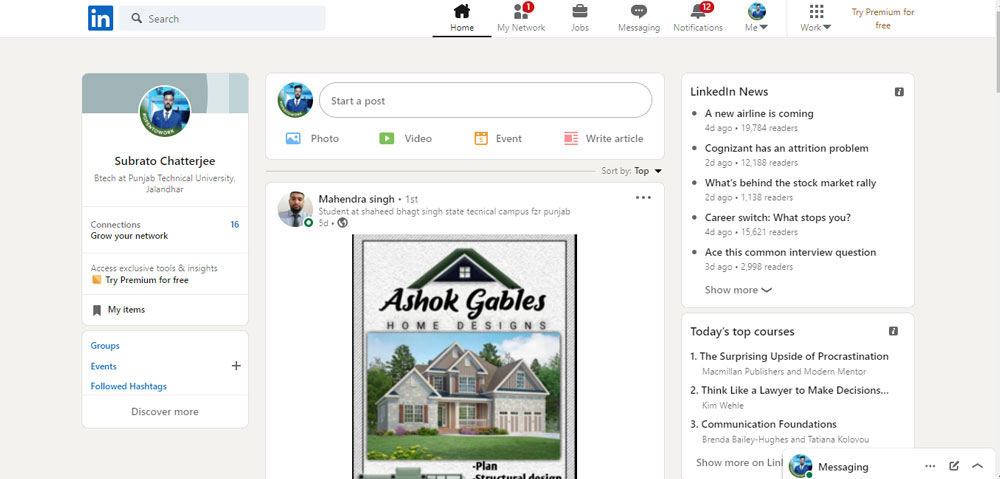 After that, a drop-down menu will appear. You need to select the Settings & Privacy option from that menu.
Then, switch to the Account tab and locate the Account Management Section.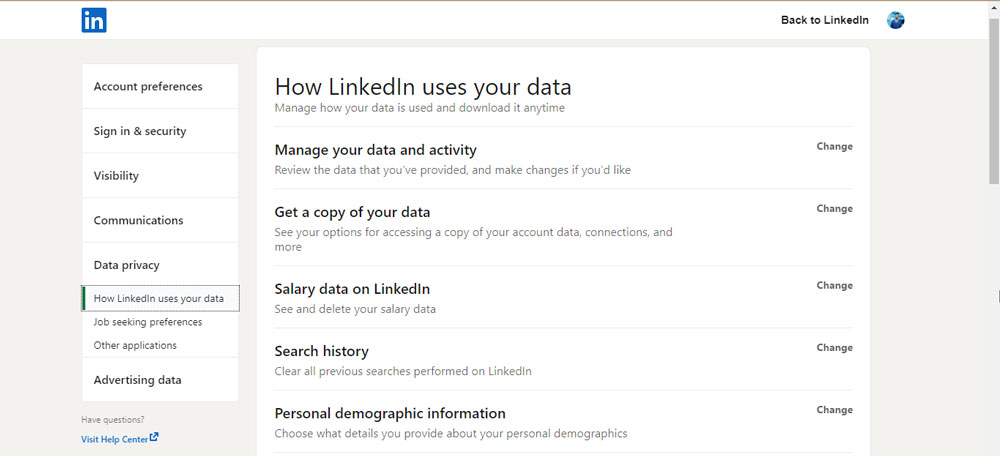 After that, select the Change option located next to Closing your LinkedIn account.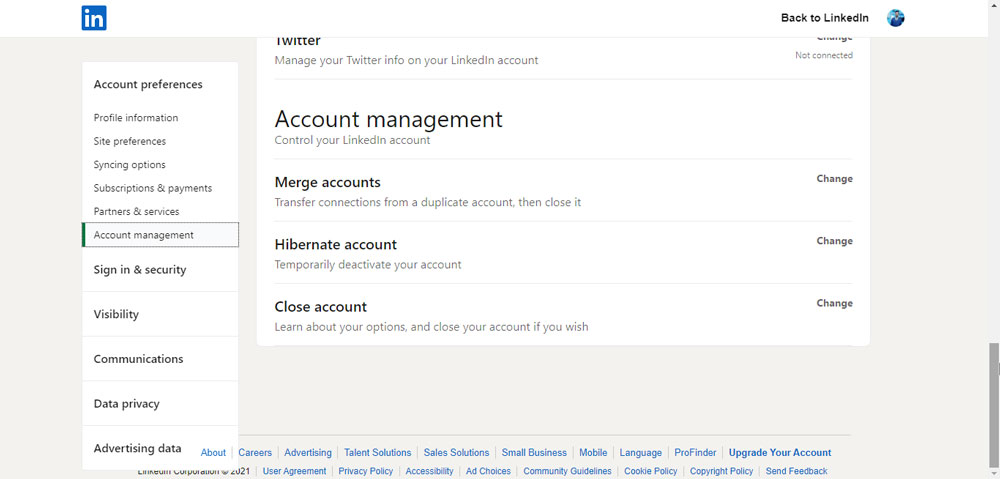 Now, on the next page, if prompted to confirm your action, then hit the Confirm button along with the genuine reason behind your action. You may also use their feedback comment box in order to express your view. Now, once you are done with all this, simply hit the next button.
After that, for security concerns, it will ask you to re-enter your password. So, you can type in your password and click on the Close Account.
Also Read: How to Share Photos and Videos on Google Drive
That's it. You successfully delete your LinkedIn account. But, keep in mind just like any other social media handle. It will also take seven days to remove your account permanently from the LinkedIn database. So, basically, they give you seven days to change your mind and use their service further.
However, once the seven days passed, your account will be permanently deleted from LinkedIn. But, yes, between these seven days, your account may be discovered on the browser's search engine as they update slower than an individual site. So, don't worry if you noticed your profile on Google.
So, that's it for this guide. I hope you find this guide helpful. Meanwhile, if you have queries or doubts regarding the whole process, feel free to ask us in the comment section.