Warframe is one of the best free to play action and role-playing titles that was launched in March 2013 for Microsoft Windows followed by Play Station 4 in November 2013. Moreover, the game was again ported to Xbox One, thus receiving huge acclamation for its gameplay, soundtrack, and amazing story-line. The game also bagged many awards for the same for being that, it today has a great player base and a huge fan following. So now the players are out with a new doubt, and that's about destroying a Crewship with forward artillery. Let's start our guide for the same.
The developers of Warframe are striving to keep their players entertained and satisfied. They are introducing a variety of updates and new features that are being released periodically. Among the available Nightwave Missions, one of the recently added ones is "Forward Thinking – Destroy a Crewship with Forward Artillery." Well, this is a task which is likely to cause some trouble for a lot of players. So right here, we have got a guide to help you destroy a Crewship in Warframe using Forward Artillery.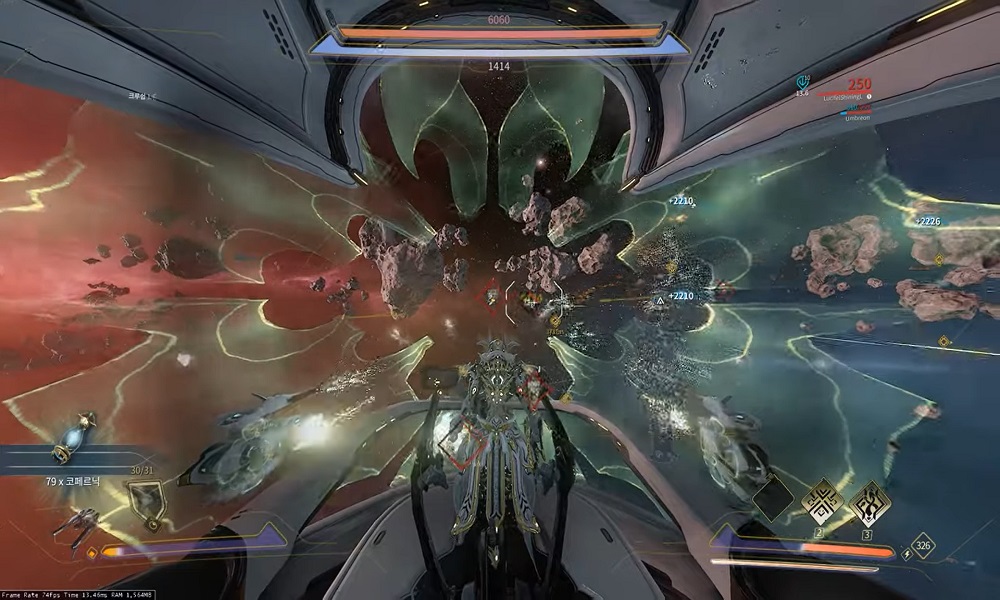 What are Crewships?
In Warframe, Gokstad Crewships are gigantic Grineer troop transport ships you will encounter in Empyrean missions. These behemoths are heavily armored, able to withstand, but the most attacks you can muster in the game. Regular Railjack armaments and Archguns don't stand a chance against these fearsome juggernauts. Munitions are capable of penetrating a Crewship's defenses. That means you will have to fire several shots to destroy the vessel. One of the best ways of destroying a Crewship quickly and efficiently is to use the forward artillery on the Railjack.
Gaining Access to the Forward Artillery
First, you will have to board your Railcar. In the cockpit, look just behind the piloting seat: you will get access to the forward artillery there. In order to be able to use it, you must level up your Railjack skills. The Railjack has its own skill point system known as "Intrinsics." You gain Intrinsics by doing Railjack missions, and you can use them to level up your resources. One of the upgrades you receive as a result is access to the forward artillery cannon.
In case you don't have a Railjack, you just need to go to your Profile in the menu, and click on "Intrinsics." Select "Gunnery" there, and you'll see that Level 5 will give you access to the forward-mounted artillery cannon. Every level up to your Intrinsics costs doubles the previous one. After you get to Level 5 of Gunnery, you will gain control of the forward artillery cannon.
How To Destroy A Crewship With Forward Artillery?
Now start a low-level mission, such as Posit Cluster in Earth Proxima. The only objective the mission will have is to take out enemy fighters and one or two Crewships. Take control of the guns and start shooting down enemies until you encounter a Crewship. First, you need to take out the Crewship's engines in order to restrict its movements and give you a clear shot. You cannot take down the Crewship with your normal guns, but they are more than capable of busting its engines.
If you are not the pilot of your ship, you can go to the chat and inform your pilot to look at the Crewship so that you can take the shot. Now go to your forward artillery cannon and aim for the Crewship's engines. Charge your forward artillery cannon and direct your shot directly towards the Crewship's engines to destroy it.
This guide was to help the players of Warframe who want to destroy a crewship using forward artillery. We hope our guide comes in handy to help you take down Crewships with Forward Artillery in Warframe. If you liked this guide, go and check out our latest iPhone Tips and Tricks, PC tips and tricks, Games and Android Tips, and Tricks. Moreover, you must subscribe to our very own YouTube Channel and participate in the $150 giveaway contest. However, if you have any queries or feedback, do comment down below with your name and e-mail ID. Happy gaming!