Diablo IV is one of the recently launched action role-playing video games that has been developed and published by Blizzard Entertainment. It's the fourth main instalment in the Diablo series that seamlessly integrated crossplay features across all platforms which are compatible with Windows, Xbox, and PlayStation. Though the title is quite new, a persistent bug in Diablo IV literally frustrates a lot of players. It seems that Diablo 4 can't disable crossplay or is unable to turn it off in the game.
There are two options for crossplay available as Cross-Network Play and Cross-Network Communications. But even after turning both of them, a message appears on the screen that the crossplay has been enabled when players enter the game. The major issue is that this specific notification continues to push even after reloading the Diablo IV game with enabled and disabled status. Now, if you're also one of the victims to encounter this scenario then don't worry.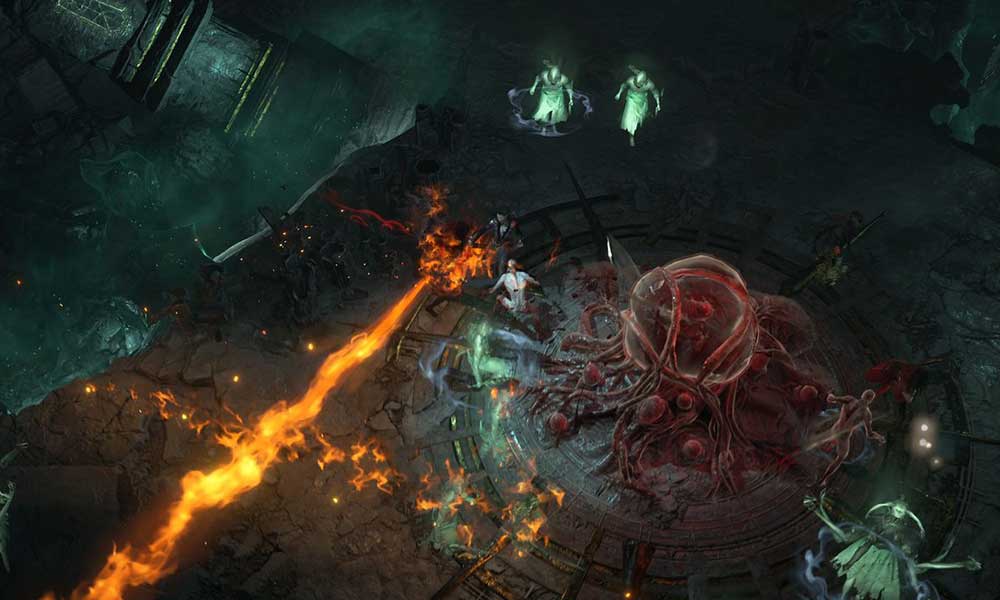 Diablo 4 Can't Disable Crossplay, How to Disable?
The inbuilt crossplay feature in Diablo IV has been appreciated a lot by Diablo fans because it was integrated so well. Whereas Diablo servers are good enough to handle most of the pressures from players but if you're interested in disabling this feature anyway then you'll need to follow this article to do so. Otherwise, there is no specific or clear option available yet in Diablo 4 that you can blindly turn on or off for crossplay. Luckily, you can manually disable this option from the in-game settings menu.
Since crossplay mode basically affects the type of server in the Diablo IV game and puts some additional load on the servers, going in the solo mode will not only let you play freely but also become useful in Player vs Player mode. So, you may ask how to turn off crossplay properly. Well, let's get into the steps below.
First, you'll have to exit or restart the Diablo 4 game.
Then reach the character selection screen.
You'll need to select the Game Menu option. [Start button for consoles and ESC key for PC]
Next, make sure to select Options and go to the Social tab.
Just Turn Off the Cross-Network Play toggle.
You're done. Now, you'll only matchmake the same platform players that you're also using. [For instance, if you're a PC gamer, other PC players will be matchmade with you]
Please Note: There is no need to turn off Cross-Network Communications in the game because that might not help you connect with the same platform players. Instead, it'll mostly prevent you from connecting to the game servers. In all scenarios, do keep in mind that your internet connection is working fine.
That's it, guys. We hope this article was useful to you. For further queries, feel free to ask in the comment below.