If you have ever thought of buying camera products and accessories then might have heard the name DJI. DJI has launched a number of products that are loved by photographers and videographers very much. They are providers of Gimbals, Drones, Camera Accessories, and much more. The DJI Ronin is one of the series full of products for gimbals. It comes with a lot of features that are very helpful for the professionals like photographers and videographers. They have launched a lot of products and some of them are DJI RSC, DJI RS 2, DJI RSC 2, Ronin-S, Ronin-SC, DJI RS 3 Pro, DJI RS 3, DJI Ronin SC Pro, DJI Ronin 4D-6K, and much more.
All the gimbal comes with a lot of features. DJI has made it with the perspective of cinematic shots which can be of high resolution, proper clarity, and much more. All the DJI Ronin Gimbal comes with axis stabilization through which you will get proper cinematic shots for your videos. The gimbals are tested in a way so that they can take high-weighted cameras easily and properly. The grips of the gimbals are very much good so you will never get bad shots because of the issue of grips. And, we also know that grips, motion, and stabilization are the most important things for getting a good shot.
So, have you ever thought that what will you do if you are going to an event or any other place to shoot something and the DJI Ronin Gimbal is not switching on? We know how will you feel at that time. So, today, we are here with the guide on How To Fix the DJI Ronin Issue. And, this guide is not for a particular DJI Ronin Gimbal. You can try the methods on every launched DJI Ronin Gimbal if you are facing the issue of not turning on. So, read the full article to know more about it.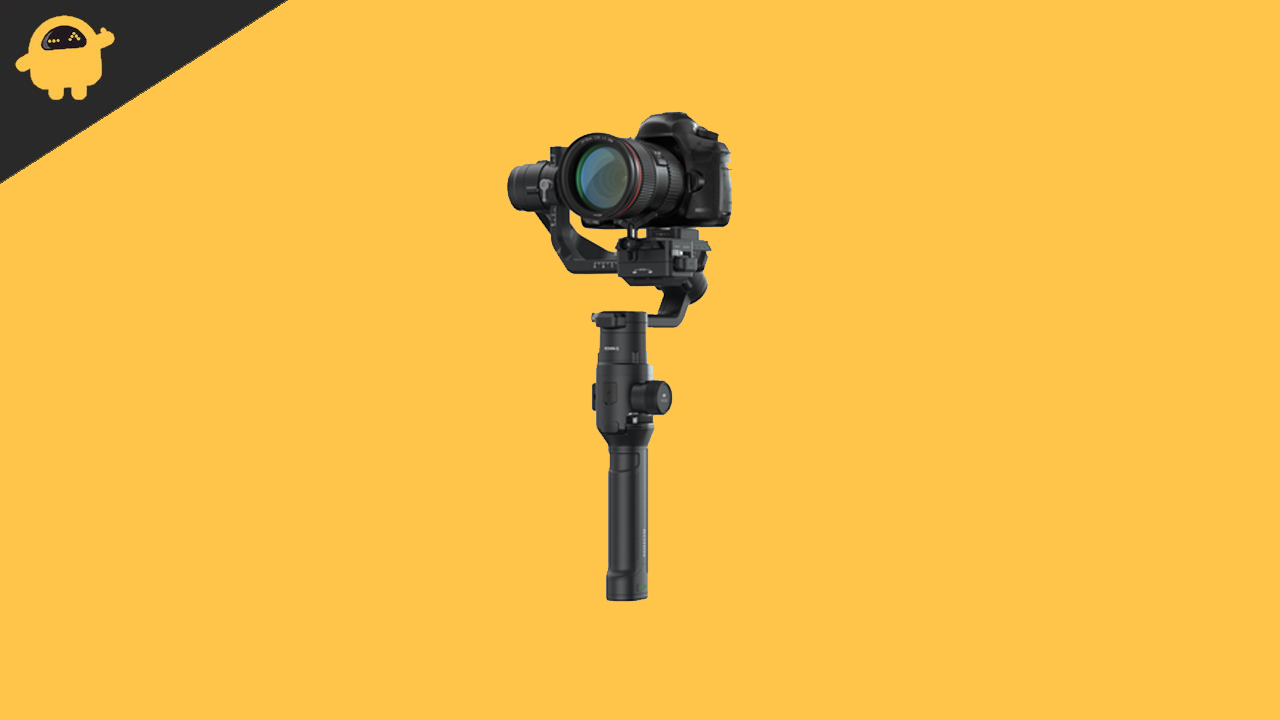 Why Is My DJI Ronin Gimbal Facing Issue in Turning on
So, if you are facing the issue that your DJI Ronin Gimbal not turning on then follow the methods that we are listing to resolve the issue. Also, we will be discussing the various reasons through which you might be facing this issue. Therefore, check the reasons and try to analyze them, so that you will be able to resolve the issue easily.
Software Issue
Battery Issue
Hardware Problem
Quick Troubleshoot Guide to Fix DJI Ronin Not Turning On
We know that you are facing the issue that your DJI Ronin Gimbal is not turning on. So, we will mention some methods by which you can try to resolve this issue. So, check out the fixes below.
Restart The Gimbal
The first step that you should try is to restart the gimbal. So, turn on your gimbal and then turn it off. And, after it, leave for 5 minutes and again try to turn it on. Check whether the issue has been solved or not.
Charge Your Gimbal
If you are starting the gimbal after a long time, then make sure to charge it fully before turning it on. There might be chances that if you have not turned on the gimbal for a long time then the battery might have got fully discharged through which you are not able to turn it on. So, leave it for hours after plugging to the charger so that it can get fully charged.
Faulty Battery
There are possibilities that the gimbal might have a faulty battery due to which this issue is arising. So, if it has a faulty battery then it will be not able to turn on. Therefore, ensure that your gimbal battery is in working condition. You can do this by replacing the battery and again checking if the gimbal is turning on or not.
Firmware Updates
Sometimes there are some bugs that are fixed by the company through firmware updates. So, we will suggest you regularly update the firmware of your gimbal. Therefore, follow the steps which are given below to check for updates on your gimbal.
Open DJI Assistant
After it, log in to your account
Now, click on your device
Therefore, now, go to the Firmware Upgrade Page
Now, wait for the firmware page to refresh
Select the latest firmware
Now, click on Upgrade
After it, the update will be downloaded and installed on your Gimbal
Contact Customer Support
So, if you are still facing the issue then take your gimbal to the service center as they will fix the issue. The issue might be occurring due to some software or hardware fault which can be only analyzed by professionals. So, we recommend you to go to the service center if you are facing this issue continuously even after trying to resolve it.
Conclusion
So, in this guide, we have tried to explain to you the reasons for not turning on the gimbal. We have also discussed the various methods through which you can try fixing the issue. So, I hope all the steps which are explained are clear to you and you are able to easily implement them. Therefore, if you have fixed this issue through any other methods then do share it with us in the comment section below.