Alcatel is a smartphone manufacturer Owned by a Chinese company but is of French origin. We are well known for the old hero's os the smartphone market, Nokia. The current Nokia smartphones available in the market is actually owned by HMD. And the real old Nokia company is partnered with TCL corporation to bring Alcatel devices to market. Alcatel is focused on both smartphone and tablet computer production, and there are a number of devices from them in the market. Although is not a big contender among the top competitors in the market, Alcatel does have a good user base. In this article, we will be providing the latest Alcatel USB drivers and a step-by-step installation guide to install it on your PC.
If you have searched the internet to do something with your device with the assistance of a PC, the one common step you must have encountered is installing USB drivers. But many users ignore this step, and the result can be a bricked device. If you are doing anything from something basic as data transfer to installing a custom ROM the latest Alcatel USB drivers should be installed on your PC. This can create a strong connection between the devices not giving room for the connection from failing. This can save your device from undesired issues from occurring. We are providing here the compatible Alcatel USB drivers for all devices from Alcatel. Download the file compatible with your device and follow the installation guide following.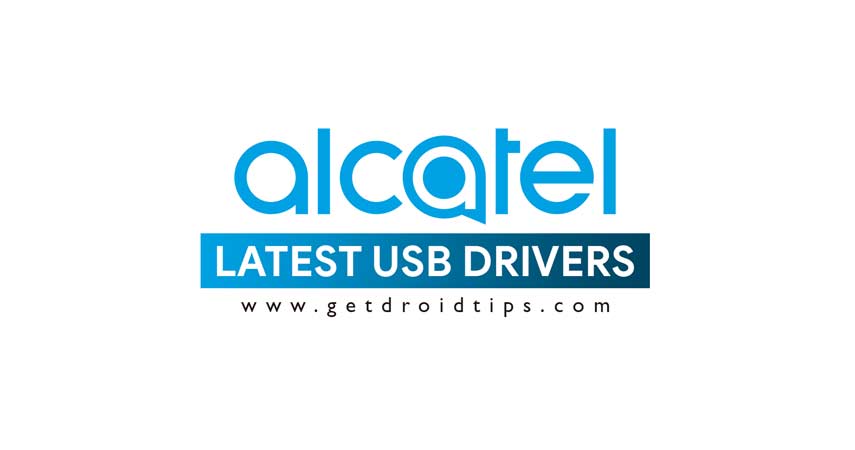 List of Supported Alcatel USB drivers
Other Important Drivers:
Steps install Alcatel USB drivers on the PC
There are two possible methods to install the downloaded Alcatel USB drivers on your PC. Both are listed below, please read through to find out.
Method 1:
Download and unzip the Alcatel USB driver file compatible with your device
Double-click on the file with the '.exe' extension to run it
Follow the steps in the installation wizard
Click Finish button
Method 2:
Unzip the downloaded file onto a location on your PC
Right-click on My Computer and select manage
Select devices and click on portable devices
Right-click on the Alcatel device icon and click on Update driver
Select the downloaded driver file
Follow the instructions on the installation wizard
Click on the finish button when the installation process is completed.