From this post, you could download and install the latest Asus USB drivers. The OEM has a decent series of devices lined up in its arsenal. For everyday users, they have the popular Zenfone series that is scaling the popularity charts in no time whatsoever. Then the hardcore gamers have the ROG devices that come power-packed with some impressive features. Along the same line, it is also quite active in custom development.
Flashing ROMs, recoveries, and other binaries are all possible thanks to its bootloader unlock tool. Likewise, you could also boot your device to Fastboot, Bootloader, or Recovery Mode and carry out tons of other tweaks. But for all of these things, you will have to connect your device to a PC via a USB cable, and your PC needs to recognize your smartphone. That is only possible if you have the correct drivers installed. Therefore, in this guide, we will provide you the latest Asus USB drivers and their installation steps. Follow along.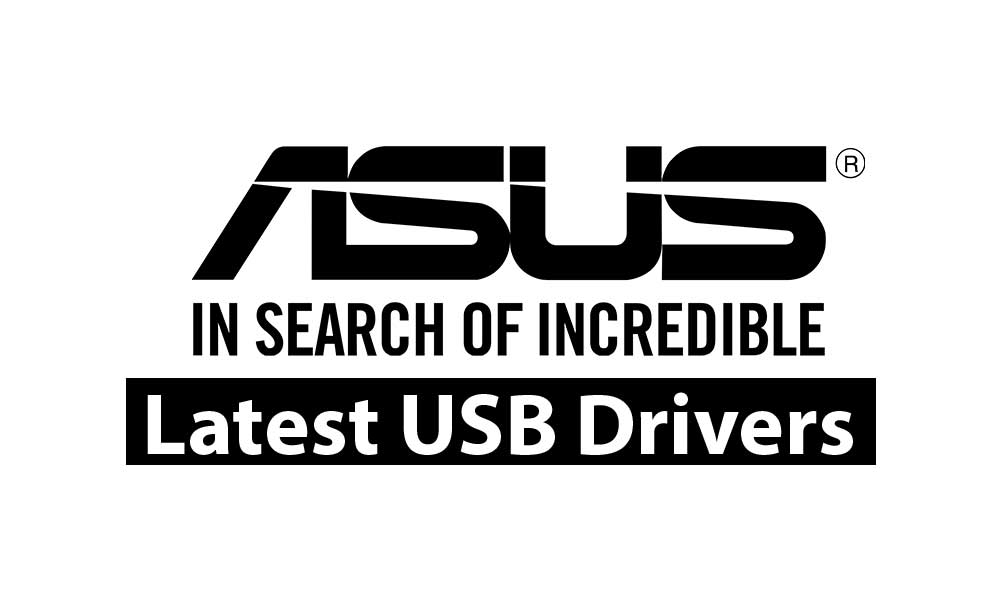 What are USB Drivers
Nowadays, many different types of devices use the USB connection mode. While a human could easily recognize the type of connected device, your PC or laptop cannot work without software. The software in this context is the USB Drivers that help your PC recognize the type of connected device.
This, in turn, will allow the PC to display the appropriate menu that the user could use and carry out the desired tasks. Here are some 'tasks' that the USB Drivers make it possible for you to carry on your Asus devices.
Advantages of USB Drivers
Once the drivers are installed on your PC, you can transfer files between your PC and smartphone. The type or size of the file doesn't matter; you could exchange any and every type of file. You could also use the MIDI option to interact with musical devices and the PTP mode for transferring photos along the same lines. Then sharing the device's internet with your PC is also possible, thanks to the USB Tethering feature.
That's not it. You will also be able to execute various ADB and Fastboot commands or boot your device to Fastboot or Recovery Mode. Then you could also install a custom recovery like TWRP, flash Custom ROMs onto your device or even gain access to the system partition by rooting it. And all of these tasks could only be carried out on your Asus devices if your PC has the necessary USB drivers installed. You can now download and install these drivers from the below section.
List of Asus USB drivers Supported device.
Installation Steps
Now that you have grab hold of the drivers, it's time to install them onto your PC. Follow along for the instructions steps:
Extract the contents of the downloaded Asus USB drivers to a convenient location on your PC.

Now connect your device to the PC via USB cable.
Launch the Start menu and search for Device Manager. You could also use the Windows+X shortcut key combination and select Device Manager from the menu.

Head over to the Other devices section and click on it to expand it.

You should see your device; it would be named an Unknown device (or something along the same lines). It might also have a yellow exclamation mark. All this signifies that your device's drivers aren't installed, and hence your PC is unable to recognize the device at this point.
So go ahead and right-click on the device name—select Update Drivers from the menu that appears.
In the next menu that appears, select Browse my Computer for Updated Driver software and click Next.

Now browse to the location where you have extracted the Asus USB Drivers. Once you have selected the driver folder, click on Next.
The installation process will now begin and should be completed within a few minutes. You would also be notified of the same once that is done. You could then remove your device from the PC, and the process stands complete.
With this, we conclude the guide on how to download and install the latest Asus USB drivers. If you still have any queries, then let us know in the comments section below. Rounding off, here are some iPhone Tips and Tricks, PC tips and tricks, and Android Tips and Tricks that you should check out as well.