Modern smartphones have the capability of making everyday tasks easier. With this in mind, it is a lot harder to spot a person without a modern smartphone. With the advanced technology, increased performance, and additional features, everybody is falling in love with these smartphones. The majority of the world population is using smartphones to get their everyday work done. These include sending messages, receiving emails, making spreadsheets and presentations, etc. Since our modern-day smartphones can do so much, the need for PC is decreasing slowly day by day. However, at the end of the day, we do feel an urge to use our PC for transferring all important files, photos, videos etc from smartphones to PC. In order to do these tasks, you will need a perfect USB driver which helps you to connect your device with the PC. These USB drivers will help you to connect your device easily and efficiently.
Gigaset makes multiple devices and each one as a different USB driver with a different configuration set. So sometimes it becomes hard to find the right USB drivers for your Gigaset smartphone. But don't worry as here in this post you will find all the latest Gigaset USB drivers for your smartphone. Since Gigaset makes only quality smartphones, you should only use the latest Gigaset USB drivers. Because using outdated and wrong USB drivers might cause device failure. These USB drivers will help you to connect your smartphone with PC. With these Gigaset USB drivers, you can easily transfer important documents and video files between your PC and smartphone. So read through all these latest Gigaset USB drivers list and download for your particular device.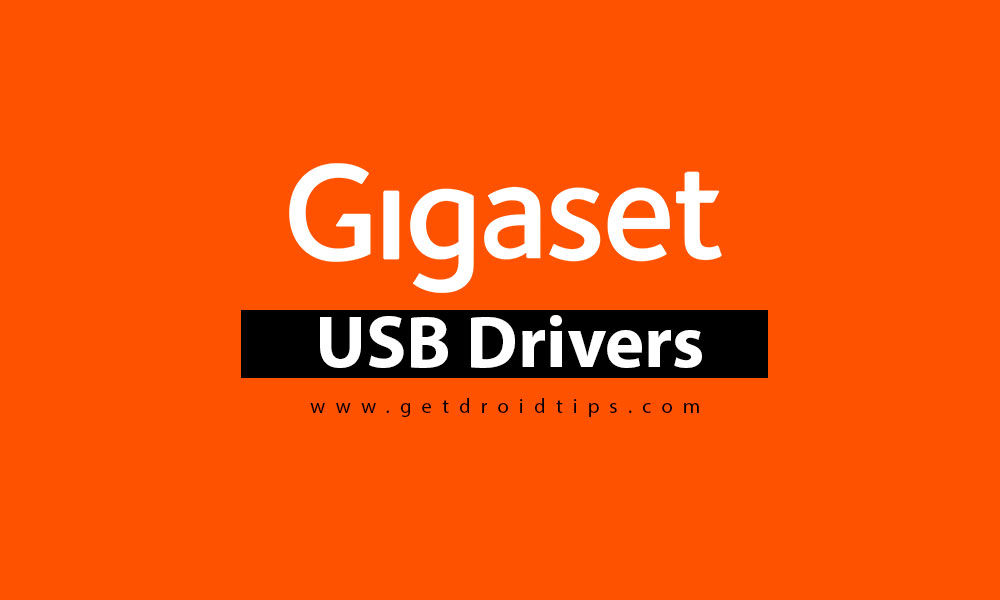 List of Supported Gigaset USB drivers:
Other Important Drivers:
Steps install Gigaset USB drivers on PC
There are two methods, both are listed below.
Method 1:
Download and unzip the USB driver file compatible with your device
Double click on the file with '.exe' extension to run it
Follow the steps in the installation wizard
Click Finish button
Method 2:
Unzip the downloaded file on to a location on your PC
Right-click on My computer and select manage
Select devices and click on portable devices
Right-click on the device icon and click on update driver
Select the downloaded driver file
Follow the instructions on the installation wizard
When done click on finish
I hope this guide was useful to download the latest Gigaset USB drivers for your phone.