It seems that you're here & reading this article because you're using a Spreadtrum chipset handset and somehow your device is having some issue with the IMEI or pattern lock or flashing firmware, etc. So, if it's happening to you then don't worry because here we've shared with you the link to Download Hydra SPRD / Unisoc tool V1.0.1.50 which is the latest version and supports most of the Spreadtrum chipset device out of the box.
It's one of the professional level repairing tools for Spreadtrum devices that offers read/write firmware, backup & restore NVRAM, erase FRP lock, locked SIM unlock, repairing IMEI, hard reset, bypass pattern, diagnostic mode, SPRD protocol functions, ADB & Fastboot protocol, flashing backup via Hydra Ini, and more. We've provided all highlighted features below that you can check out along with compatible device models which do have Spreadtrum SoC.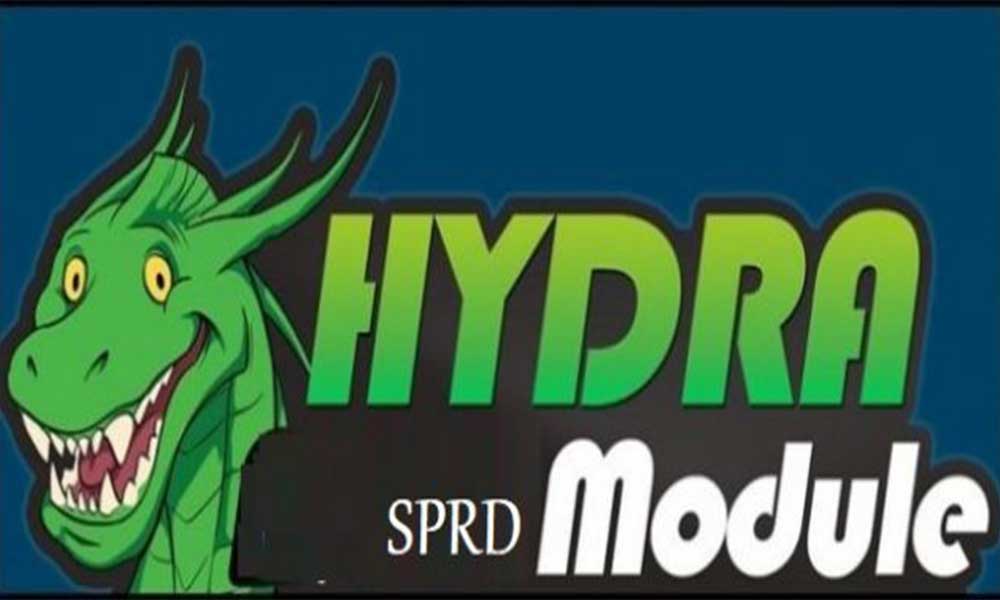 Hydra SPRD / Unisoc tool V1.0.1.50 Features
Read/Write Firmware
Bypass Pattern Lock
Bypass FRP Lock
Backup/Restore
IMEI Repair
Diag Mode
[Added] Security Authentication Detection
[Added] Unisoc RSA Authentication Server – Need Internet Connection
[Improved] Protocol
[Added] – Backup NVM in Service Tool (Flashmode and DiagMode)
[Added] – Firmware Backup (Universal Approach) in Service Tool
[Added] – Flashing Backup Using Hydra Ini
[Added] – Partition Manager (Need to select CPU to list partitions)
[Added] – Repair IMEI via Diag and Flash Mode
[Added] – Autobackup NVM Upon boot
[Added] – Storage Selection
[Added] – DiagMode Switch New and Old
[Improved] – OneBoot Selection, You can also directly boot upon execution of any operation.
[Improved] – SPRD Protocol Functions(Flashmode and DiagMode)
[Improved] – Port Communication, USB direct VID/PID will be enabled in the next update
[Improved] – Flashing performance
[Improved] – ADB and Fastboot protocol
[Improved] – Artificial Intelligence (Self Support Engine) –>>>>>>>>
[Improved] – Reading Buildprop Info for new CPU…
[Fixed] – Some Bugs
Supported Device Lists
Intex Aqua Pro
Intex Aqua Raze 2
Intex Aqua 4G Mini
Intex Aqua Eco 4G
Intex Cloud 4G Smart
Lyf LS-4001 (Flame 3)
Lyf LS-4002 (Flame 5)
Lyf LS-4005 (Flame 6)
Lyf LS-4006 (Flame 7)
Archos Alba 5
Lava X46
ZTE Blade A31
ZTE Blade A51
ZTE Blade A7s 2020
ZTE Blade A3 2020
Itel A23 Pro
Itel Vision 1 Pro
Itel A26
Itel a14
Itel w6501 (s15 Pro)
Itel A571W Vision 1
HiSense D50
HiSense A7
HiSense U50 Lite
HiSense U50
Nokia C1 TA-1165
Nokia C2 TA-1204
Nokia C3 TA-1239 | TA-1258
Infinix Smart 5 Pro
Infinix Smart 6
HiSense V40
HiSense A5 Pro
HiSense E50
HiSense U3 2021
HiSense F50+
HiSense Infinity H40 Lite
HiSense Infinity H30 Lite
Lenovo A7
Download Hydra SPRD / Unisoc tool V1.0.1.50
Steps to Install Hydra SPRD / Unisoc Tool V1.0.1.50
Make sure to download the Hydra Spreadtrum tool installer on your PC.
Once downloaded, double-click on the installer file.
Now, follow the on-screen instructions to complete the installation process.
Finally, launch the tool, and activate it accordingly.
That's it, guys. We assume this article was helpful to you. For further queries, you can comment below.
Credit: Hydra Team