Intel Phone Flash Tool is a specialized utility designed to help users flash firmware files onto devices powered by Intel chipsets. As one of the leading semiconductor companies, Intel produces a variety of processors for smartphones, tablets, and other electronic devices. Ensuring that the right firmware is installed on these devices is crucial for their optimal performance and functionality. The Intel Phone Flash Tool simplifies this process, making it easy for users to manage and update their Intel-based devices with the appropriate firmware files.
In this article, we provide essential information and resources for downloading the Intel Phone Flash Tool, a reliable and user-friendly solution specifically tailored for devices with Intel processors. This utility allows users to flash stock firmware, custom ROMs, and perform other firmware-related tasks on their Intel-powered devices. Whether you are an experienced technician or a first-time user, this guide will help you understand the benefits of the Intel Phone Flash Tool and assist you in utilizing its full potential for maintaining and troubleshooting your devices.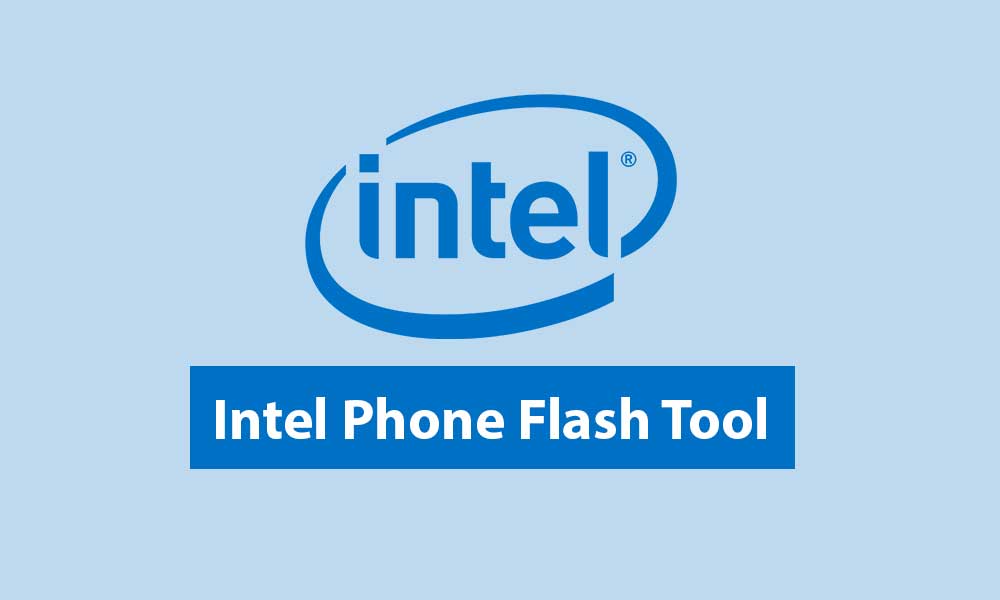 Features of Intel Phone Flash Tool
It comes with a simple UI that enables anyone, including someone from a non-developer background can easily use this flash tool.
This Intel Flash Tool is device-independent. You may have any smartphone with an Intel chipset, and it supports all devices running on Intel.
It supports flashing of stock firmware on devices with Broadcom chipset as this tool comes with an inbuilt DFU Tool.
The Intel Phone Flash Tool installs the latest Intel USB drivers as well.
The Flash Tool from Intel supports all the current as well as older Windows OS versions. This includes
Download Intel Phone Flash Tool
Here are the complete download links of the Intel Phone Flash Tool for Windows, MAC, and Linux.
Windows Tool:
Mac Support Tool:

Intel Phone Flash Tool v5.3.2.0.00 mac: Download

Linux Support Tool:

Intel Phone Flash Tool v5.3.2.0.00 Linux x86 – 64: Download
How To Install A Firmware Manually Using Intel Phone Flash Tool
Here is a detailed approach to flash the latest firmware o your Intel smartphone using the official flash tool.
Disclaimer
This tool and this method are exclusively for devices running on Intel chipsets. Don't try it on any other devices.
Make sure to have a battery charge of 50% or more on your phone.
A PC/Laptop with USB Cable.
GetDroidTips will not be responsible for any incidental bricking/damage to your device.
Steps
Step-1 Download and install the Intel Phone Flash Tool.
Step-2 Download the stock firmware for your device.
Step-3 Switch off your smartphone
Step-4 Open Intel Flash Tool > Click on Browse
Step-5 As it suggests, you have to browse through the folder where you downloaded the stock firmware. Look for a file called flash.xml.
Step-6 Now connect your smartphone to your PC using the USB cable.
Step-7 After your device is displayed as connected, click on the Start to Flash button.
Step-8 The flashing process will begin and take some time to complete. You can view it in the progress bar.
Step-9 Disconnect the device and your PC after the installation is finished.
You have successfully installed the latest stock firmware on your Android device using the official Flash Tool from Intel.