Evercoss is an Indonesian smartphone manufacturer with some good devices launched in the market. They have been following the trends in the market greatly providing their users with access to the latest technology and features. In total Evercoss smartphones can match those smartphones with high configuration, enable to do a variety of tasks. With such powerful smartphones available on the market, users have already started forgetting about personal computers.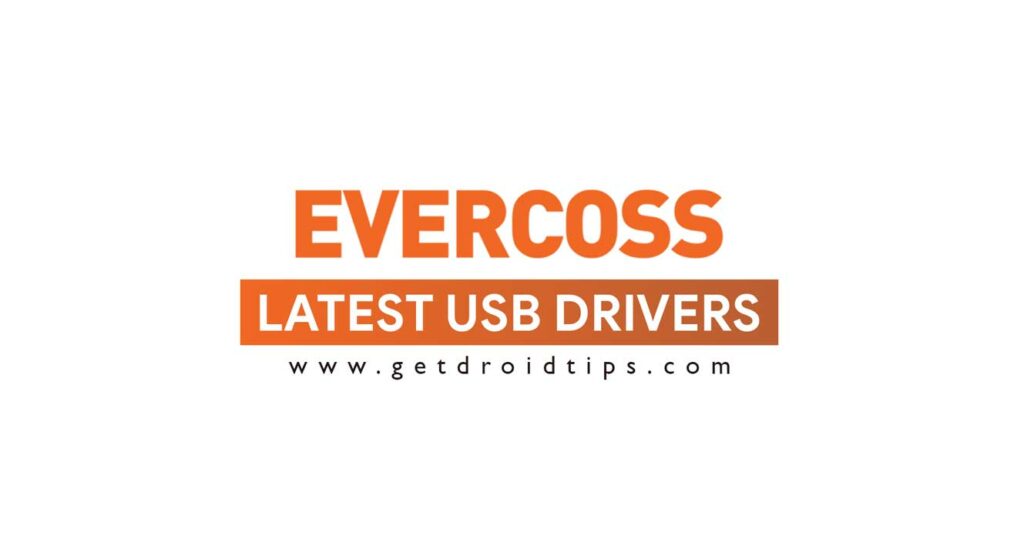 Many users in this group even have a thought that a PC is not even necessary today. But in reality, there will come certain cases where you greatly need the assistance of a PC to connect your device with. It can be many reasons, like something simple as transferring some files to flashing a new firmware update. No matter what, the latest USB drivers compatible with your device is something essential to have installed on your PC. In this article, we will provide the latest Evercoss USB drivers and the steps to install them on PC.
There can be a variety of reasons where you need to connect your Evercoss device to a PC. No matter what a strong and secure connection is essential. You can only ensure that the connection is strong and secure if you have the latest compatible Evercoss USB drivers installed on your PC. Without the latest Evercoss USB drivers installed on your PC, you might at time lose the connection between the device and PC. This can result in some serious errors which even has potential to damage your device. Please find the updated Evercoss USB drivers compatible with your device from below. You can download it and follow the steps following to install it on your PC.
Other Important Drivers:
Steps to install Evercoss USB drivers on PC
There are two available methods to install or update the Evercoss USB driver on your PC. Both the methods are listed below, please read through to find out.
Method 1:
Download and unzip the Evercoss USB driver file compatible with your device
Double click on the file with '.exe' extension to run it
Follow the steps in the installation wizard
Click Finish
Method 2:
Download and unzip the Evercoss USB driver file compatible with your device
Right-click on my computer and select manage
Click on devices
Click on portable devices
Find the device icon and right-click on it
Select update drivers
Find and choose the USD driver file
Follow the steps in the installation wizard
Click Finish